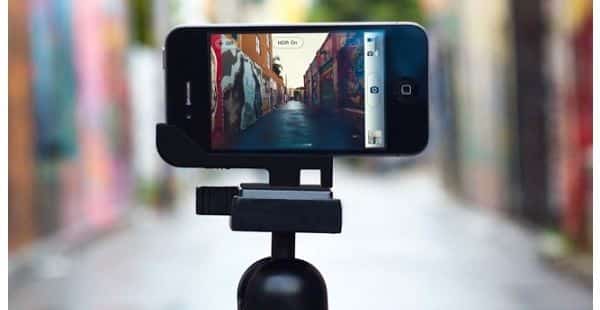 Nowadays Smartphones are really great and can do all things we need including filming.  With mobile-phone filmmaking reaching new heights of popularity, both iOS and Android are competing with each other to make great apps.  With a decent Android phone with good hardware you can shoot great films. So we wanted to collect you the top 5 Video Editing Apps for Android phones.
Video editing apps for mobile devices can be like that automatically put together videos from your gallery's content with minimal user influence over the process to those that offer more comprehensive control over editing and splicing together footage and music. Whatever your plans for turning your smartphone or tablet into a movie studio may be, you ought to find a useful app in the Play Store. Here, we've rounded up five of the best video editing applications for Android. Hopefully, they will let you accomplish the results you're after.
Adobe Premiere Clip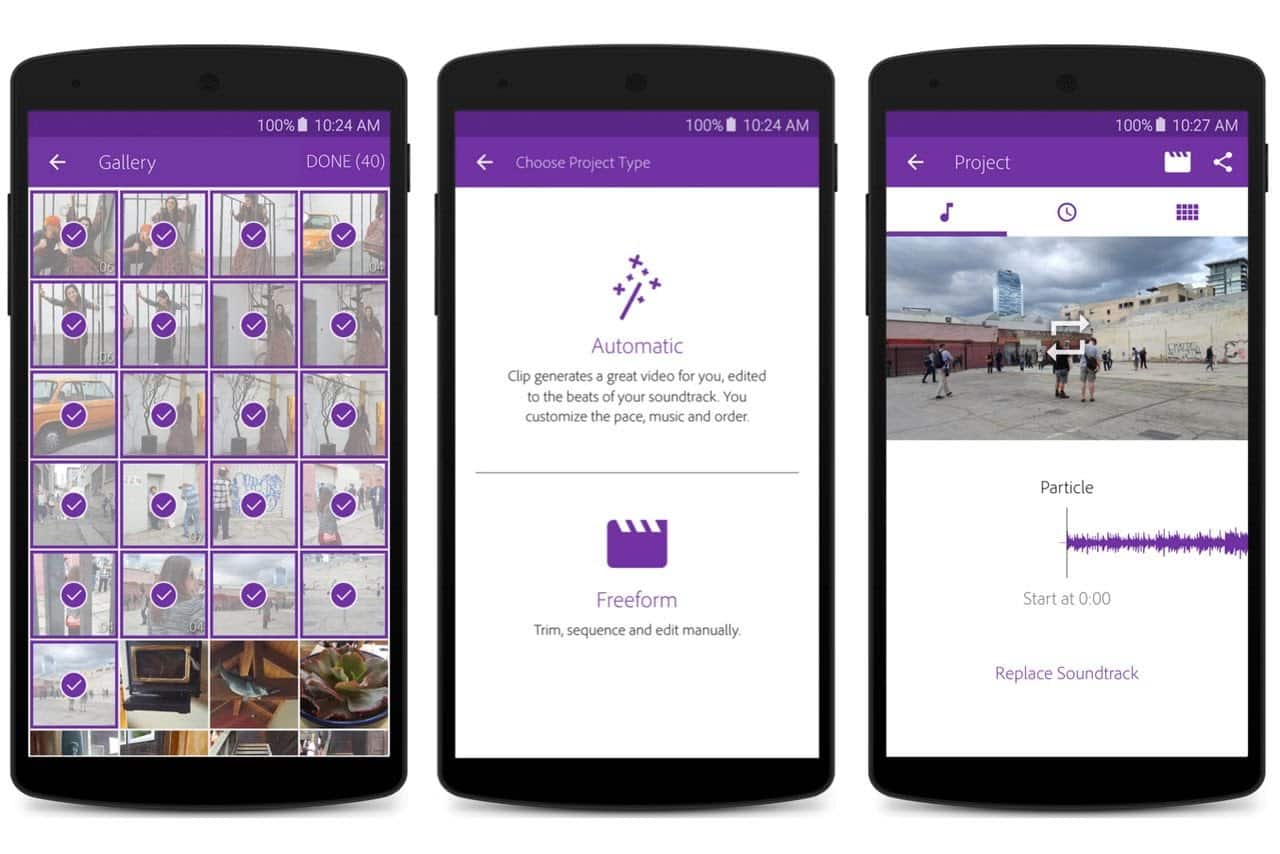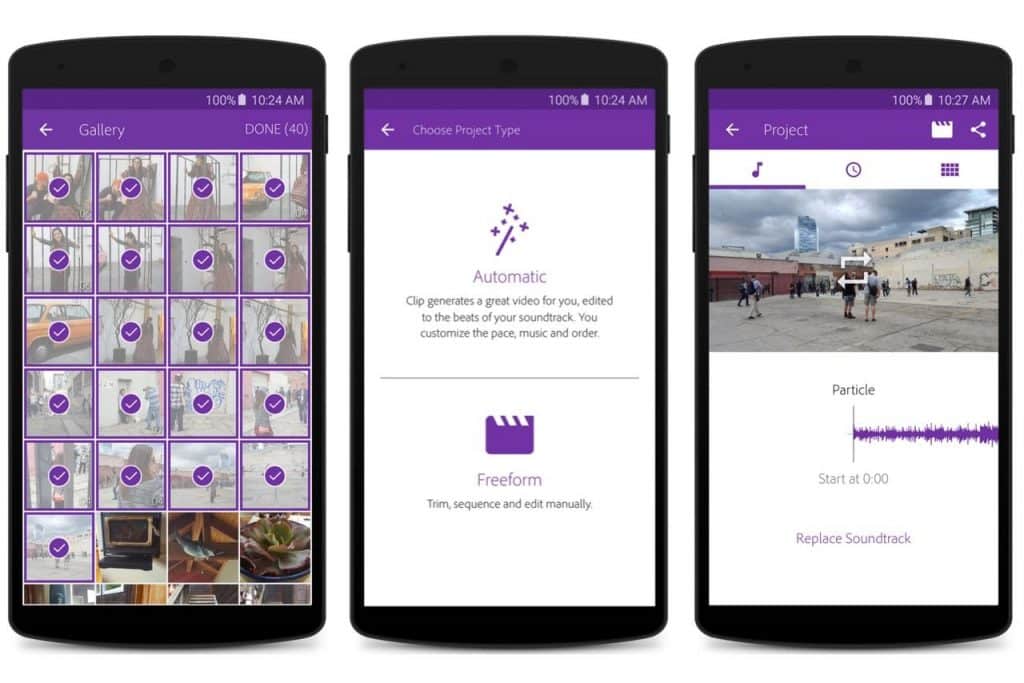 [Price: Free]
Average users rating: 4/5
Adobe Premiere Clip is kind of the big name when it comes to video editor apps. It has a laundry list of features:
You can create an automatic video clip with all the soundtracks, images. From this, you can move towards Freeform editor in order to customize the video with powerful features.
You can drag the clips and photos while editing the unwanted parts.
You can choose any soundtrack and the video maintains the audio levels between two clips. If you apply customised lighting as well as colour, this will increase the entire set up of the video.
Adobe Creative Sync technology helps you to maintain the appearance of your files, designs in your work according to your needs.
Adobe Premiere Clip is worth a shot, especially if you use Adobe Premiere Pro on PC or Mac.
Download now on Google Play!
WeVideo Video Editor
[Pricing: Free]
WeVideo is an all-in-one video editing app which makes it simple to give your videos extra pop and then publish them to the web or social networks like Facebook, twitter.
We like this app because it's very easy to use cutting down the video length. Just slide the bars on either side to snip off the beginning or ending parts that aren't necessary. It worked well in my real-life example: I wanted to eliminate the moments at the end of the video when the test subject was not acting as animated.
If you're backing up your photos and video to Google through its Photos app or Drive, then be sure to connect your account to WeVideo. This way you can import any past clips to make your movie.
WeVideo also has a pretty good desktop interface if you want to do more detailed edits on the web. It's free for 1GB of storage, but you're limited to exporting 5 minutes of video per month. For $4 per month you get 30GB of four hours of export time, though if you're interested in 1080p video you'll want the pro package for $15 monthly. If you just want a one-time 1080p video you can pay $1.99.
WeVideo also shoots video with a clean interface that gets out of the way. But usually it's easiest to fire up your default camera when the moment strikes.
PowerDirector Video Editor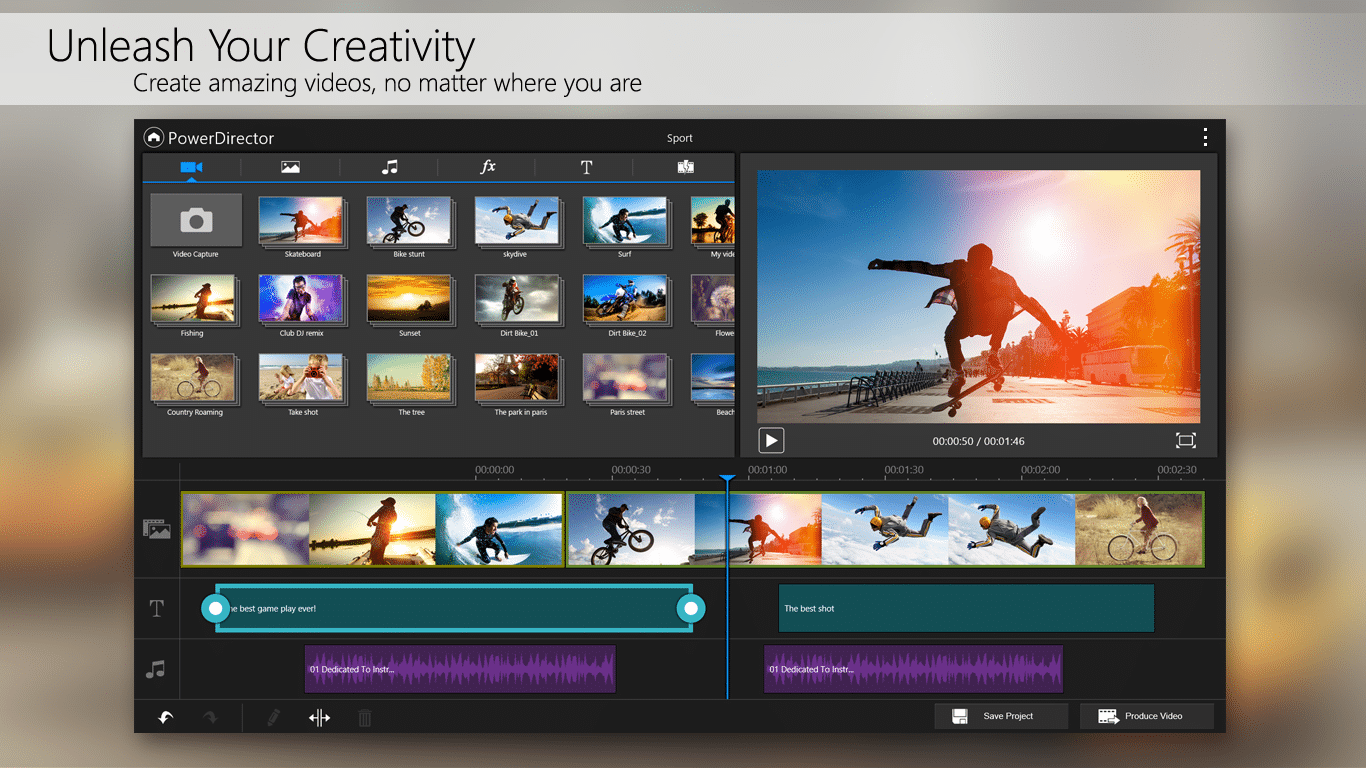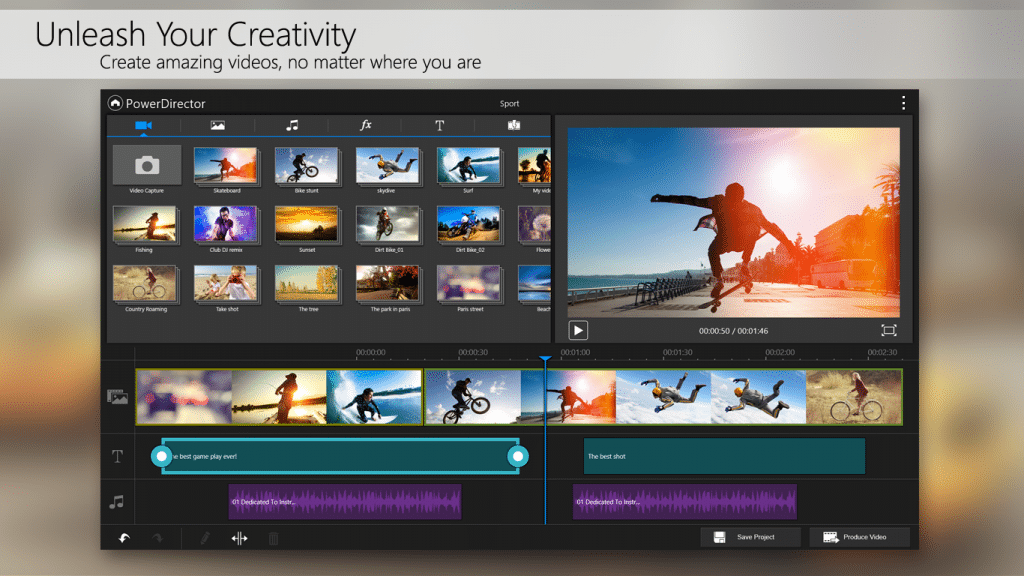 [Pricing: Free]
PowerDirector offers:
Professional and effective video editor.
User-friendly.
You can drag and drop any video, image or audio. This cans save your time.
Great audio editor with integrated sound effects.
You can record a soundtrack and even customize it.
You can edit videos quickly which includes rotating, trimming and so on.
You can also create video in slow motion, changing video speed to produce slow-mo. By adding videos from your timeline, you can get editing instantly and share the result directly on YouTube and Facebook. So overall great app for video editing on your android device.
VidTrim Pro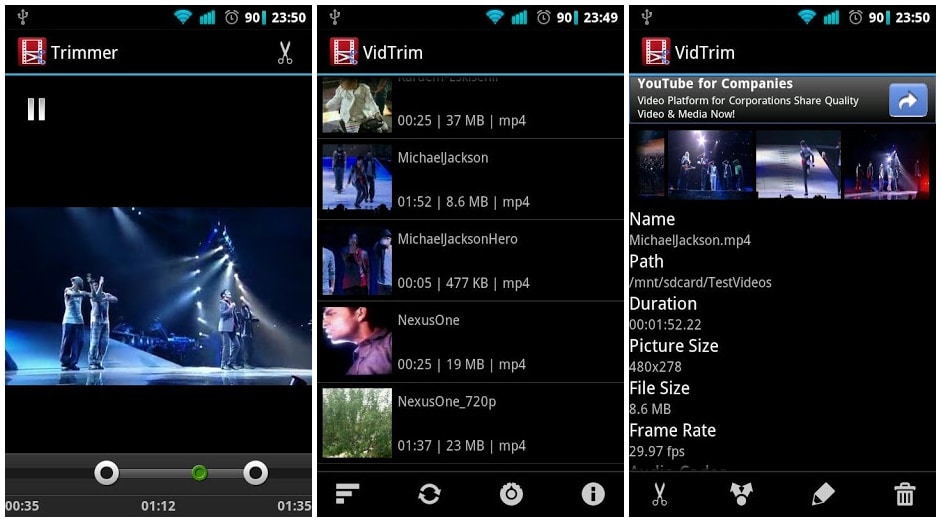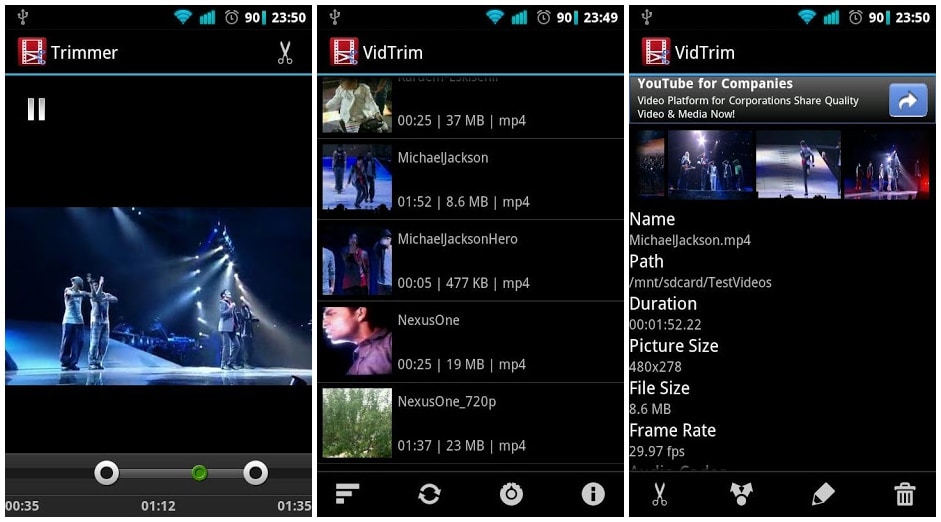 [Pricing: 2 EUR]
This Android video editing software is available for all platforms and gains much popularity. VidTrim has a clean interface that makes it easy to select a few quick fixes before sharing your video via social networks.  It is often considered as the best Android video editing app with many great features and an easy-to-use interface. There are some powerful features hidden underneath the surface, like music encoding, adding a soundtrack, and the ability to extract frames and save them as images.  VidTrim is free, though you'll have to put up with advertisements that bug you throughout the app. For $2.49 you can eliminate them with the in-app upgrade, which is worth it if you find you like the easy editing capabilities.
VideoShow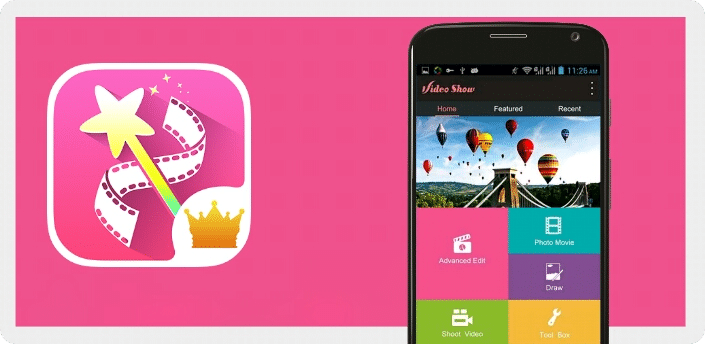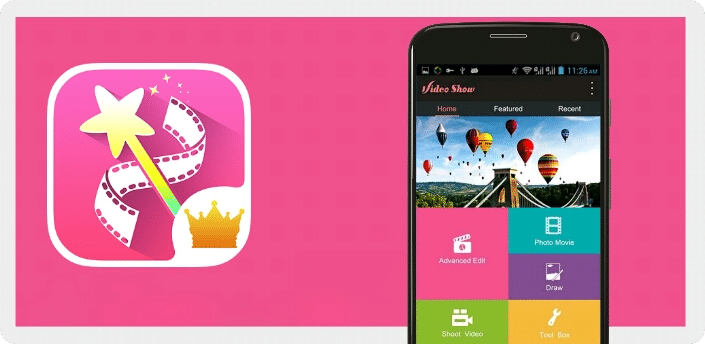 [Price: Free]
Rating: 4.5/5
VideoShow is actually one of the more powerful video editor apps out there. It's not quite on par with something like PowerDirector or Premiere Clip, but the list of features is long. On top of the basic stuff, you'll be able to add a variety of effects to your video. These include stickers, text (including font), themes, and other effects that you can pick and choose. You can also draw on the video if you want to or record a voiceover if needed. The controls can be a bit finicky and there are some bugs and issues that need worked out, but it is worth a shot.
If you have any suggestions or questions please leave a note in comment's.
Related posts