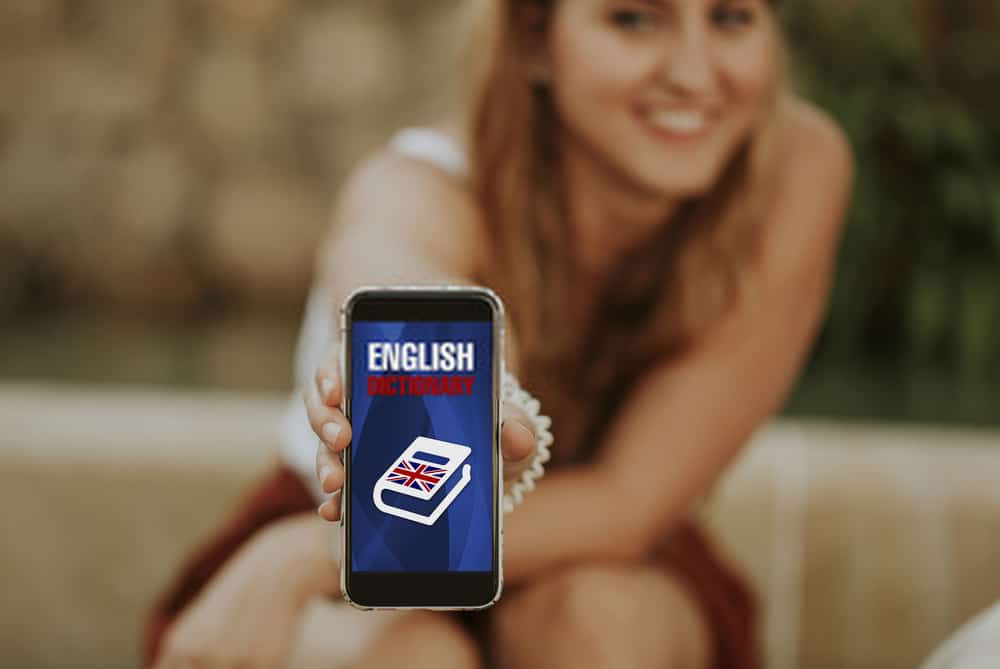 Both native speakers and foreigners studying in the English language are bound to make grammar mistakes in writing. Sometimes students are so unconfident about their knowledge that they keep asking questions like "Can I pay someone to do my homework online?" again and again. Then, the next level of questions comes in: "Is speedy paper legit?! I don't want to spend money in vain!". Fortunately, there is a solution for all the issues.
Well, here you'll find seven solutions at once. It's the list of smartphone apps created to help everyone improve their English grammar and language knowledge overall. Check the applications, choose the one suitable for you, and start using it regularly. You'll feel the effect pretty soon.
Basic English Grammar
Price: Free
The first application on the list is exactly what you can read in its name. It's a basic grammar improvement app with more than 200 lessons and 400+ quick tests. The app also offers support for 100+ other languages and can serve as a translating solution for students.
You can use Basic English Grammar for free.
English Grammar Book
Price: Free
Here comes some old school. This old-styled application contains a large collection of rules and definitions touching grammar in this or that way (for instance, speech parts, sentence types, explanations about how to use this or that thing, and so on.
The app is great for children and foreigners to have a full-scale material backup in their pocket all the time. Experienced or native speakers might find it useful to repeat definitions and rules from time to time, too.
English Grammar Book contains ads but is free. Regarding its worthy knowledge base, it's a top-of-the-line offer.
Grammarly
Price: Free (paid premium)
Then again: no matter how well you write in English, Grammarly will bring you only benefits. This app is strictly recommended even to professional writers and editors to help them avoid typos, orthographical errors, grammar mistakes, etc. It is also capable of making suggestions about simplifying or rebuilding your sentences or paragraphs to make them more readable and correct. Additionally, Grammarly is able to measure the uniqueness of a text you create by filtering it through thousands of pages available on the Internet.
The free Grammarly version can check your spelling and grammar, while the rest of the functions will require you to pay for a subscription plan. In fact, it is worth every penny you pay.
LearnEnglish Grammar
Price: Free
This application is a freeware software called to make your grammar skills more accurate. LearnEnglish Grammar can offer thousands of test questions built-in to assist you with skill support and improvement. The application contains content covering over twenty themes in grammar, six hundred quizzes, and hundreds of questions of different types.
LearnEnglish Grammar is available in two different app versions: for US and UK speakers. The difference between them is obvious: each is adapted to either British or American English pronunciation, spelling and other known features.
The application is totally free to download. So, don't think too long. Grab your chance to become more educated at no cost!
Merriam-Webster Dictionary
Price: Free (with in-app purchases)
If there exists something standard to learn and improve English skills, it's a dictionary application. Such software is best when you need to find out the meaning of some word or expression, its type, pronunciation nuances, and context examples. Whenever it comes to anything mentioned in a previous sentence, the Merriam-Webster Dictionary app is top-notch.
Voice search function available, recorded audio pronunciation guides for words, and many more features are here. Paying for this app will open even more explanations and meanings while completely removing ads at the same time. I bet no other dictionary app could be better than this one so far.
Oxford Grammar and Punctuation
Price: Free or Up to $12.99 for Premium
This application is exactly what you read in that title as well. It will become one's personal explanatory resource for punctuation and grammar rules of English. Every rule is supplied with context examples, simply put, and clearly understandable definitions and great lessons to master the material.
The free availability sets this app apart from the majority of programs of the same line. Though, you need to pay to disable advertisements, as always.
YouTube
Price: Free or $11.99 for a Monthly Subscription
Here comes the last but not least important source of English grammar knowledge on the list. The well-known YouTube is an outstanding source of video content that is also extremely comfortable to use. That's why the topical app by YouTube is great for learning English rules.
You can find anything you need there. Topical channels by the best experts in English are ideal for checking whenever you have time and wish to get another language lesson.
Related posts