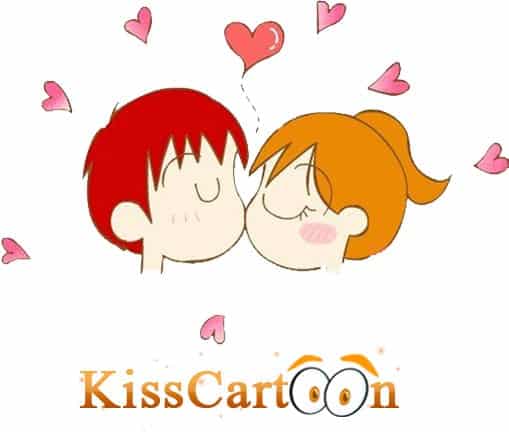 What is KissCartoon?
Cartoon fans and people with young children have undoubtedly stumbled across KissCartoon online. It offers free streaming for hundreds of different cartoons, seemingly without a catch. However, there are some important facts to know before you download.
Kiss Cartoon is a series of websites that hosts cartoons and anime online for free. Being organized into seasons and shows, it is easy to binge watch shows that aren't on other streaming services like Netflix, Hulu, or Amazon.
To keep access free, KissCartoon runs advertisements on the pages that showcase the videos, and some versions have been caught using visitor's resources to mine cryptocoin. Though annoying, all this really does is slow down your computer slightly while you are watching. The mining code is removed when you close your browser.
While it is possible to download something that is unavailable on paid streaming services, it is illegal and the site has faced shutdown several times.
The original home website operated as part of Kiss Anime, but it was shut down and replaced with KimCartoon.me after pressure from U.S. legislators. Now any version of KissCartoon that are live on the internet are copies of the original and may have other nefarious intentions aside from serving up high-definition cartoons. These should not be trusted as being from the original operators. In reality, no one knows who runs them.
Also read: What Is Chocoeukor
A Long History
KissCartoon arose in the late 2000's as the premier destination to download pirated cartoons online. It was part of KissAnime, which is a broader network of websites dedicated to piracy. KissAsian, KissManga, KissComic, and NovelPlanet are all part of the same network.
Kiss Cartoon was the subject of discussion in diplomatic negotiations between US lawmakers and Vietnam, where it was located. In March 2017, the US Ambassador officially requested that Vietnam criminally prosecute three websites that are accused of copyright infringement. The other two others were 123Movies and Putlocker.
Shortly after that revelation, 123Movies and KissCartoon went offline. In its place sprung up several clones, each having the same selection, but with different owners. Each one runs ads on their pirated content. However, new advances in technology have allowed some sites to mine for Monero and other altcoins. In theory, this replaces the need to use black market ads to hijack your browser so the sites should be safe. In reality, many of the clone sites are very dangerous and are full of things so they can milk every penny from the sites.
Is It Legal?
In short, none of the KissCartoon sites are legal. They are hosting copyrighted video and serving it to people alongside ads that make them money. The original creator gets no compensation for the views, which means KissCartoon is profiting off of other people's copyrighted works.
The sites are illegal and disappear and re-appear as US lawmakers target them. Given the amount of malware that can occur when these domains are visited without adblocking software, it's recommended to stay away from them.
Is It Safe To Watch?
KissCartoon sites are often down because they are targeted by lawmakers putting pressure on the country where it is hosted. You'll notice several different domain suffixes mentioned earlier in this article. Pirate sites are cloned and then uploaded to different domains to stay ahead of shutdown requests.
The videos posted are often not in the same location as the site itself, so they can claim they are not providing a pirated download. Instead, they are usually on a third-party file sharing site like Putlocker and then linked directly to make them easy to view.
This style of download linking makes it harder to prove that KissCartoon is providing access to the videos, but it doesn't make it any less shady. That's especially true when many of the advertisements shown are designed to distribute malware to unsuspecting viewers.
Also read: iPhone Camera Not Focusing Fix
Is the kissanime/cartoon downloader for Android safe?
NO. Several KissCartoon clones are offering an app for Android. Installing it requires you to enable a setting that makes it so any .apk file can be installed and bypasses Google's safeguards. These .apks will often hijack your browser, show annoying notifications, and generally provide a bad user experience with your phone.
Under no circumstances should you enable "Install from Unknown Sources" on your Android device.
Watching Episodes Safely
Do you absolutely refuse to stop using KissCartoon as a source for your daily entertainment? Despite the warnings, it is perfectly possible to get your favorite cartoons and anime using the new KimCartoon domain.
Installing an adblocker like UBlock Origin for Chrome and Firefox can help, but you should be aware that the only way to stay 100% safe from malware is to avoid going to sites like this in the first place.
Cryptojacking utilizes javascript to begin running the mining software the instant the software is loaded. One popular company offering these scripts is Coinhive. By including a small line of code, websites can hijack your PC's processor to mine cryptocurrency like Monero.
The more time you spend browsing, the more your computer's processor is used. Cartoons are a great way to keep people on the site, which is why KissCartoon clones often employ these crypto jacking methods of earning money from someone else's video.
It is essentially a honeypot in which they offer a download to lure people who are fans of these shows into watching them and serving up malicious ads and crypto jacking scripts.
You should not download anything from KissCartoon, and you should not install anything offered by a pop-up. Chances are that will attempt to hijack your PC with pop-ups, and crypto miners.
Also read: SuperSU: Installation Guide – SU Binary Occupied – fix
Best Alternatives to KissCartoon
There are plenty of alternatives to use for watching cartoons online. Amazon Prime members have a broad selection of content, as part of their Prime membership. Both Netflix and Hulu have seasons and episodes at reasonable monthly prices.
Crunchyroll is an anime-focused service that provides access to free series on a rotating basis and all anime for a small monthly subscription. Crackle is a Sony-owned streaming service that often has free cartoons among its rotation of episodes for the week.
Nickelodeon, Cartoon Network, and Comedy Central all offer a rotating selection of full episodes from your favorite cartoons. Sure, you can't see the entire show in one go, but content creators making their work available for you to enjoy for free is legal.
If you're absolutely unable to pay to watch your favorite cartoon, consider signing up for a library card in your area. Most libraries in the United States now offer access to digital media like DVDs so you can borrow your favorite cartoons from your library's collection.
Related posts