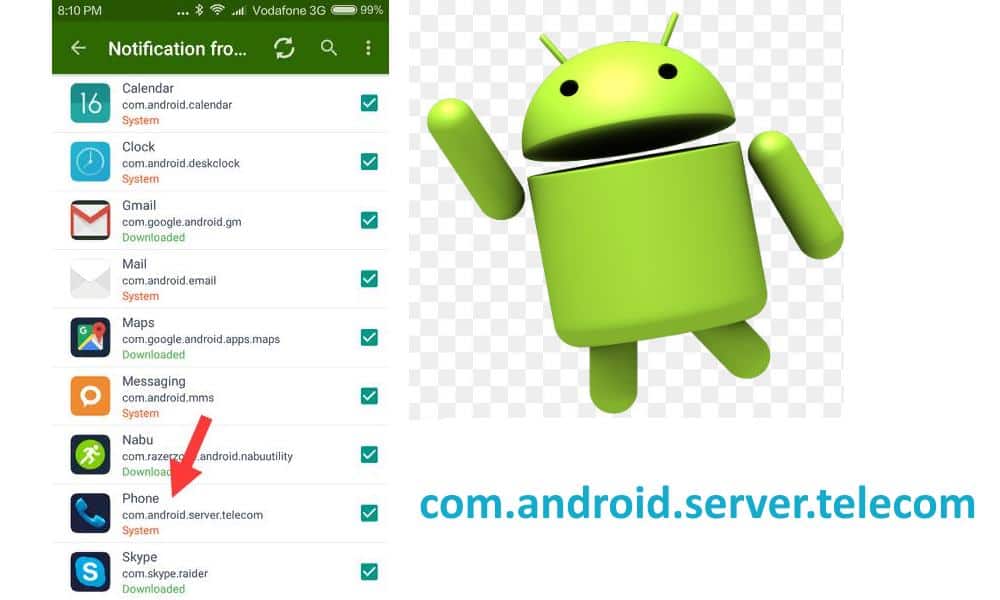 Many Android smartphone users may ask this question What Is Com Android Server Telecom? Android.server.telecom is part of the native Android OS telephony configuration. This element of code does not pertain to searches or history. It handles three primary functions such as  GSM SIM based calls and VOIP calls via internet connection.
 What is com.android.server.telecom
Com.android.server.telecom is a very important component of your android device, but how to know how important is it? Read on and we will show you why this Com.android.server.telecom is crucial. All Android OS devices are made for making calls. This is the main function of Android smartphones.
The com.android.server.telecom is part of the android call configuration; the package is a set of codes that are used when you are making calls with your phone. It's part of the native android OS GSM configuration.
It has nothing to do with storing your information or spying on your call logs, rather these sets of codes help to communicate with your operating system when the signal is sent and received.
Also read: What Is Com.lge.launcher3
The com.android.server.telecom handles 3 major roles on your android phone.
        Manages your phone calls that is transmitted through your internet protocol, so it manages VOIP (Voice over internet Protocol) and it usually uses the SIP connection (Sip Connection Service)
        It manages calls based on your sim card, and they usually depend on Telephony
        It manages VOIP when it's as a third party or when you switch the type of telecom.
All of these are part of what the com.android.server.telecom do to ensure that we are able to make calls and also transfer some information around using our mobile devices.
Can I Uninstall the com.android.server.telecom
Yes, you can! But stop and read more! This app is very important and if you want to use calling function you CAN'T uninstall this app!
Also read: What Is Chocoeukor
Who produces the com.android.server.telecom
This is usually part of your android package which is produces by the OS manufacturer.
Google has always been the company behind android all these years despite the fact that it is open sourced;
Google remains the tech giant feeding the other phone manufacturing companies with their operating system, phone producers are allowed to customize but I feel few or nobody actually thinks of customizing com.android.server.telecom.
Related posts