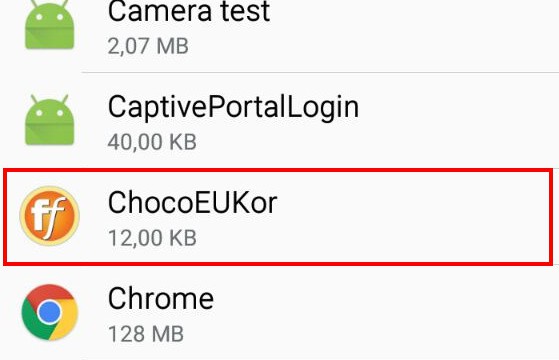 If you scroll through the list of installed Android apps on Your smartphone or tablet, you might find names like chocoEUKor, coolEUKor, or RoseEUKor. This kind of apps is very popular among Samsung phone owners. What these terms are all about and whether you can also remove these apps, we will explain to you in this article today. With the latest Android OS updates, there was an addition to the other associated firmware and software by smartphone companies.  So, what's this thing named Chocoeukor? Is it some virus? Or, is it merely bloatware?
Lots of people thought of it to be a program, while others were convinced that it was a sort of malicious virus and influenced their smartphones. Some even believed it to be some ransomware Trojan that could hack into your system and take all of your vital information. These were a few of the concerns or questions that lots of android users had. Let's take a look at what's Chocoeukor really is.
Also read: SuperSU: Installation Guide – SU Binary Occupied – fix
What Is A Bloatware
If you are an Android user, then you have most probably encountered that there are pre-installed apps in your device. It can be just a simple weather app or an annoying and unnecessary news app. All these apps are pre-installed and might be called bloat wares. Bloatware is merely unnecessary programs that come pre-installed on your device. Additionally, the reason such programs are known as bloatware is that these programs can't be uninstalled from one's device as with other apps. Unfortunately, the packages can only be uninstalled if you have a rooted device.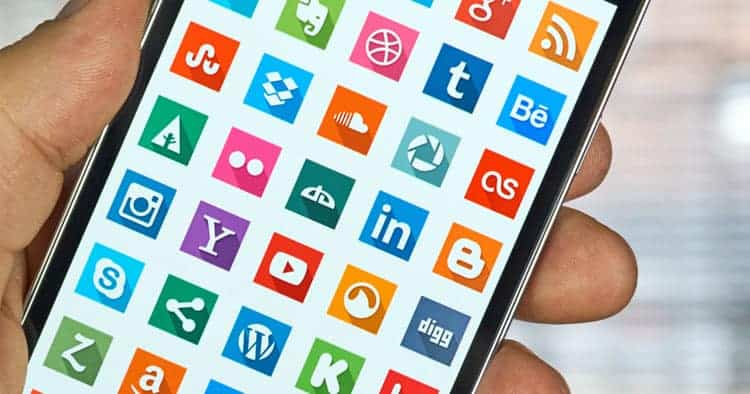 Is Chocoeukor a Virus?
Everyone who first time sees the Chocoeukor app may think this is a Malicious software or virus, but this is not true. Chocoeukor is not a virus.

Now, since we already know what bloatware is it will be easier to understand what is Cocoeukor.
The apps with the names ChocoEUKor, CoolEUKor, RoseEUKor or similar are not dangerous. It is neither a virus, Trojan or spyware. These apps can have packages that contain additional fonts and other similar things. They are installed by the manufacturers of your smartphone and are therefore already on your mobile phone before even selling the device to you.
Also read:  How do you see a saved Wi-Fi password on Android
Should I Remove Chocoeukor?
You can choose this on your own. If you think you don't need the pre-installed software and you do not use functions of the Chocoeukor, so yes you can uninstall Chocoeukor. But please keep in mind, you need to have a rooted device for this. How to remove Chocoeukor read below.
If you would like to uninstall such bloatware like ChocoEUKor, you must have a rooted android device. If you already have rooted your Android, you can use Titanium backup to remove unwanted apps. There is absolutely no risk to delete the ChocoEukor app from your device. Also, there will be more space and RAM for your other apps.
To remove Boat ware like this: XDA Developers forum suggesting and giving official tools for remove this file.
Download and Click on Debloat.bat.
The boot will start automatically.
Follow the on-screen instruction and jump to the next step.
Reboot your Smartphone device after you will get prompt.
Also read:  Lucky Patcher 2019 APK Download v8.5.7
These apps are also known as bloatware:
AccuweatherDaemon.apk
AccuweatherDaemon.odex
AccuweatherWidget.apk
AccuweatherWidget.odex
AccuweatherWidget_Main.apk
AccuweatherWidget_Main.odex
AnalogClockSimple.apk
AnalogClockSimple.odex
AnalogClockUnique.apk
AnalogClockUnique.odex
ChatON.apk
ChocoEUKor.apk
ChromeBookmarksSyncAdapter.apk
DeepSea.apk
DeepSea.odex
DigitalClock.apk
DigitalClock.odex
Divx.apk
Divx.odex
DualClockAnalog.apk
DualClockAnalog.odex
DualClockDigital.apk
DualClockDigital.odex
GameHub_2.0_ICS.apk
Gmail.apk
GMS_Maps.apk
HelvNeueLT.apk
Kies.apk
Kies.odex
kieswifi.apk
kieswifi.odex
Lcdtest.apk
MobilePrint.apk
MobilePrint.odex
MobileTrackerEngineTwo.apk
MobileTrackerEngineTwo.odex
PhaseBeam.apk
PhaseBeam.odex
PolarisViewer.apk
RoseEUKor.apk
SamsungApps.apk
SamsungAppsUNA3.apk
WebManual.apk
WebManual.odex
YahoonewsDaemon.apk
YahoonewsDaemon.odex
YahoonewsWidget.apk
YahoonewsWidget.odex
YahoostockDaemon.apk
YahoostockDaemon.odex
YahoostockWidget.apk
YahoostockWidget.odex
TrimApp_phone.apk
So if you like and don't use any of these you can delete these apps too.
Related posts