While banks and other financial institutions have always been targets of cybercriminals, now other online businesses – really anything that holds personal and financial data – can be affected. Due to the nature of business gaming is a prime target and game providers, online casinos and players in Canada all have to be careful. In this article, we are going to explain how cybercriminals operate and what you can do to avoid being a victim.
We have discussed the issue of cybersecurity with online casino expert Michelle Thomas. Michelle knows the Canadian online gaming industry inside and out and you can read more about her.
Cybersecurity in the gaming industry
When you are gaming or gambling online in Canada the software gets your personal data, financial data and player habits. These are all useful information for cybercriminals and they have a variety of ways to get to it. The most common ways cyber-attacks can come are:
Criminals can try to steal players' identities and use them for malicious purposes. For example, they can try to scam other players or solicit funds through bogus transactions. Identity theft can come through hacking or the criminals can pretend to be innocent players and they can try to get information from you while chatting with you online.
To avoid identity theft the best you can do is use a strong and unique password for each gamer account you have. You should not use your real name when you are playing with other players but assume an alias. Be careful with people who ask for personal information from you.
Online casinos in Canada often offer multiple-factor authentication. Before you sign up on a casino website it is always a good idea to read casino reviews. For example, on this list, you will find casinos with no deposit bonus Canada.
In this type of cybercrime, the criminal is posing as a legitimate business. It is most common to pretend to be from your bank and trying to get you to give out your log-in details. In online gaming attempts to lure out your information could come in an email, text message or an in-game message. When they access your account, they can get access to your financial information.
When it comes to cybersecurity video games the attack usually comes with pirated software. Downloading game torrents is illegal and it can also damage your computer. Malware could also come through a link that offers cheats, a map, mods or any other game advantages. The link can look legitimate but the malware can be cunningly added to it. Never use torrents. You should always buy or download your game from legitimate platforms.
Cyberbullies can hide behind their aliases in game rooms and can be very cruel passing on sexist, racist or other insults. Online casino cybersecurity in Canada takes bullying very seriously. If another player uses offensive language towards you or they threaten you, you should report it to the relevant people at the casino.
Esports cybersecurity threats can be identity theft and data theft as well as DdOS. The abbreviation stands for distributed denial of service attacks. Esports players are often victims of these attacks when playing in a tournament. The attack interrupts the Canadian player's internet service; thus he/she is unable to finish the game.
Nowadays video games are very complex. A good Canadian player can develop a valuable character or can own collectables. The best player accounts are prime targets for cybercriminals who can steal them, sell them or even demand ransom for them. To avoid hacking use VPN and multiple-factor authentication.
Offering bogus public wifi can be an easy way for criminals to get the log-in details of the player account. A wifi connection – something like "Free Toronto city wifi" – might come up on your phone but perhaps it is just a name the hackers gave the wifi service they set up and want you to use. Try not to use any public wifi unless you are absolutely sure it is legitimate. If you must use public wifi at times you should have MFA set up in your most sensitive apps.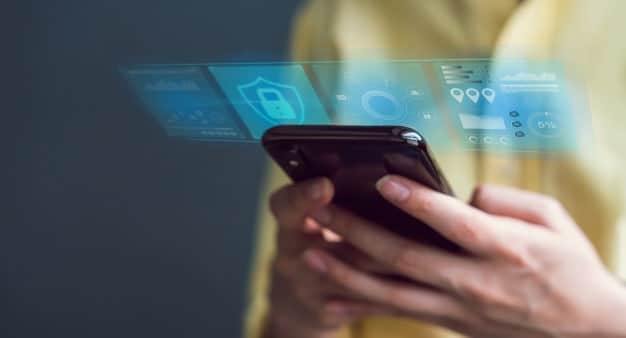 Conclusion
There is a variety of ways of how criminals in Canada try to get to your data and exploit it for financial reasons. By following simple security steps and selecting a reliable casino or game provider you can do a lot to avoid them.
Related posts