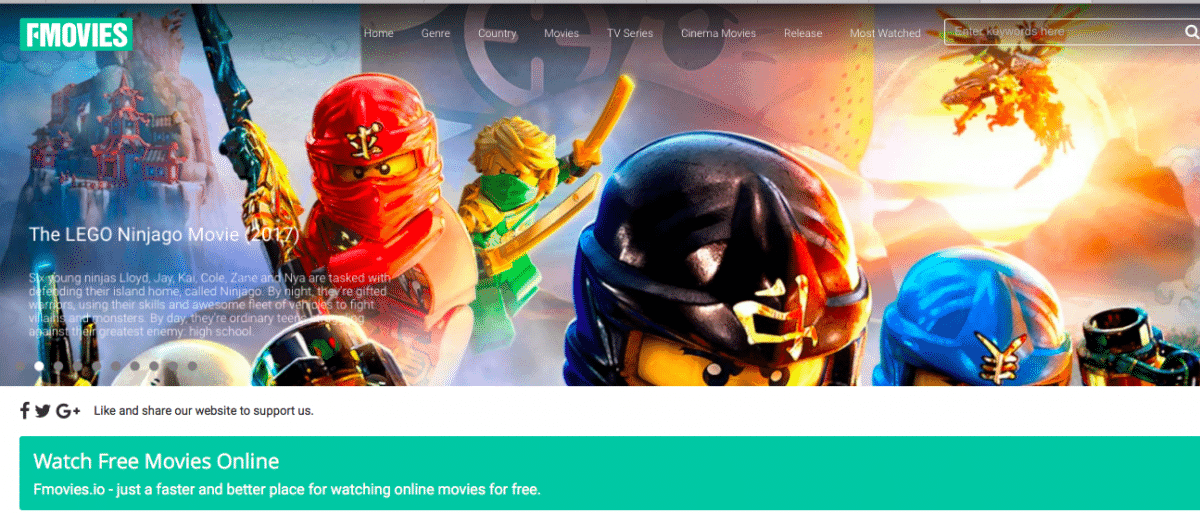 FMovies is a website that allows visitors to stream thousands of movies and TV programs for free. It's only been around for a few years, but in that time has become hugely popular. This is partly because of the number of titles it offers, and partly because it's easy to use, and looks like a legitimate site such as Netflix.
FMovies – Is it Safe? Is it Legit?
FMovies is one of the leading alternatives to the former 123Movies pirate movie siteand is often mentioned as a better place to watch free movies. However, there are a few problems that you should be aware of before pulling it up, including the large number of fake FMovies sites that are set out as bait. As with anything else online, you have to be careful how you download or stream your movies.
Also read:  What is Soap2day
The Real FMovies
Discussion groups show that a number of web addresses and domains in the past, but none of these appear to be valid now. Instead, you will find dozens of fake sites, some of which would be almost comedy if they weren't absolutely dangerous to your computer. Other fake sites are just copycats that are riding off of the name and profiting from people's confusion.
As of February 2019, it appears that fmovies.to is the address for the real FMovies.
The Content
FMovies offers streaming for a wide variety of movies including new releases and cam rips (recordings from movie theater screens), comedy, love and romance, war or action movies, TV shows, old movies, and even art films. With a very large library and a wide variety of content to watch, without a password, it's appealing to a very wide audience, making it extremely popular.
Most of the sites 1 million monthly visitors are looking for new releases, and even movies that are still in theaters, which makes it clear pretty quickly that FMovies is a pirate website.
Pirate, as in Illegal?
FMovies uses a common approach to attempt to work around legal concerns by providing links to download or watch movies and media hosted on other servers. With this action, they hope to sidestep the letter of the law by not actually putting the content online themselves. Instead, they find content on the deep web, link to it so you can watch it from their site, and claim that they don't break any laws.
This practice of making media that is already available to very experienced Internet users available to anyone is very lucrative in terms of the traffic they receive, but their legal footing is questionable at best. The problem is that it can easily be said that they are facilitating copyright infringement if they show where to download or release a password.
Governments are starting to take notice of similar sites using similar tactics to release TV shows, and the users streaming their content. Most FMovies alternatives that take a similar approach, like CouchTuner and LetMeWatchThis, also have a history of taking the action of switching website addresses. When you watch a site that is in a supposedly "grey area" of the law do this, you can assume it is because their last domain got shut down.
Many times, these sites are based offshore so even though the website may have been shut down the owner may not be facing legal issues in his country of residence, so they will just release a new address. Other times, the original owner is in jail or quite and these other sites are copycats or scams.
Is FMovies Safe?
The real website appears to be mostly safe to use. However, they do use an ad network similar to what you might find on most torrent sites. This means that you should expect porn content, links to malware and viruses, and occasional popups on the site that could try to launch an attack on your browser while you're watching a TV show. You should also never assume that you are accessing the real site, as things change quickly in the war against piracy.
Always run good antivirus software to protect yourself from malware, and use a VPN in addition to a firewall. That said, if you disregard the ads and the occasional need for a password, FMovies seems to be very safe. The chances of being infected with a virus by the site itself are very low, especially if you are running antivirus software.
The problem still remains that the site appears to be a pirate site and that downloading the movies, which you do by streaming them, would seem to be copyright infringement. It's inconvenient but true.
If you are considering streaming movies using FMovies, keep in mind that there are a number of safe and legal alternatives that won't result in legal or computer issues. There are plenty of sites that offer free streaming movies and let you watch love, romance, action, and comedy titles spanning thousands of copyright free movies and TV shows, and dozens more that offer low-cost subscriptions to watch huge media libraries.
Related posts