BritBox is a BBC and ITV streaming service. This multimedia application offers a large selection of British TV shows to fans of the country's shows. If you want to catch up on old TV shows, this is the app to have. The app also includes the most recent TV shows and exclusive releases, series, and specials that British TV show fans will undoubtedly like. BritBox continues to stream TV shows after they have aired. Users may, however, be required to purchase a subscription after seven days. On the plus side, this membership will provide them with an ad-free experience and on-demand programming.
What Is BritBox?
BritBox is a subscription-based film and TV service that debuted in the United States and Canada in March 2017 and the United Kingdom in November 2019. The service is a collaboration between the British television networks ITV and BBC, and is solely focused on British television and films.
While the content libraries and offerings of the North American and British versions of BritBox are nearly identical, the main distinctions are in the content library and offerings, with the US version having a lesser variety. BritBox Originals are available to both UK and US subscribers.
The North American version of BritBox serves primarily as a platform and content library to introduce British television to non-UK viewers. The UK version serves as an archive of programs that many customers will already be familiar with the BritBox.
How does It work?
The working is the same as most of the streaming services work. Where you log in using a computer, phone, or other supported device, choose the show you want to watch, and begin streaming.
You may browse the on-demand material of movies and TV series once you've connected to BritBox. Drama, Mystery, Comedy, and Docs & Lifestyle are just a few categories with particular content collections. Classic Doctor Who, Death in Paradise, and the Now collection, which focuses on current programmings such as news shows and the UK's popular daily soap operas, all have specific content collections.
The media files themselves get stored on a remote server, so there should be no stuttering or stalling as long as you have a reliable internet connection. BritBox recommends a minimum speed of 3Mbps for iOS and 1.5Mbps for Android mobile devices for streaming content on a PC or smart TV. It also suggests a 5Mbps connection for HD streaming.
BritBox Supporting
Britbox has been able to capture the interest of viewers all over the world. This video subscription service is as good as it sounds, with fascinating TV episodes and flicks. Let's test if the BritBox is compatible with the PS4.
However, there are several restrictions to its application. Smart TVs, Apple phones and tablets, Android phones and tablets, Mac or PC, and Apple TVs are the only ways to access BritBox. BritBox is not available on PS4 at this time. On Playstation, you may view your favorite TV series through various apps.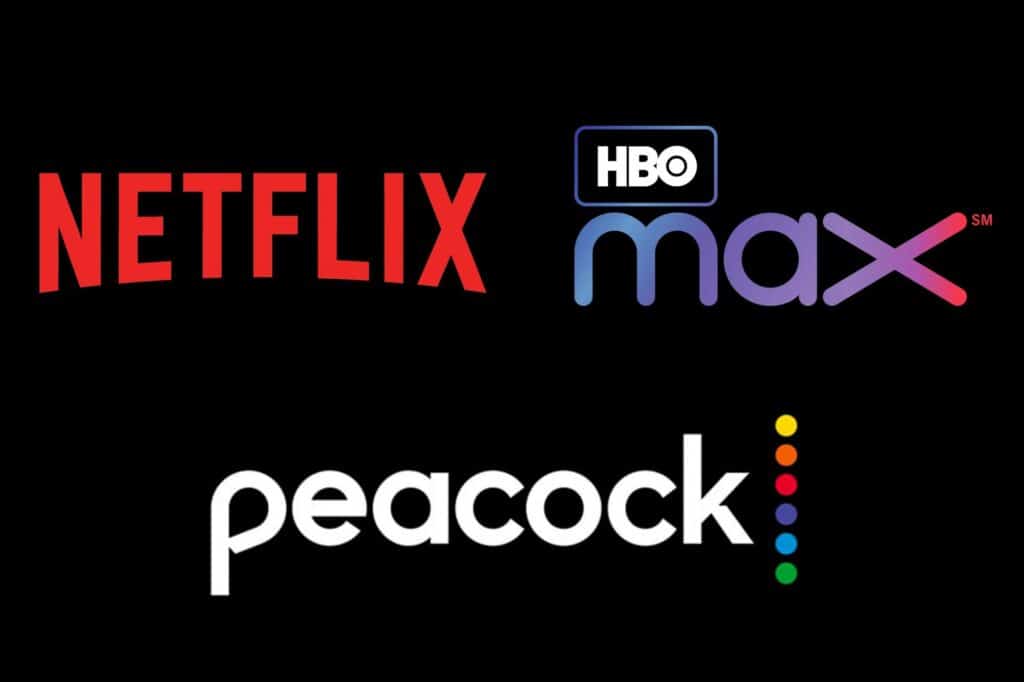 The Best BritBox Alternative Apps
Amazon Prime Video
In this case, they're up against Netflix. This fantastic streaming service is available on both the PS4 and the PS3. You may watch a wide range of movies and TV series from many genres with unlimited access.
Your favorite content can be purchased or rented. Not only that, but the video quality is 1080p, which adds to the uniqueness of your film. If one chooses to pay annually, he will be eligible for a thirty-day free trial!
How to use BritBox On Amazon Prime
Britbox.com and the Britbox streaming app do not allow you to connect, link, or log in to your Amazon account.
Also, keep in mind that subscribing to BritBox as an add-on channel to your Amazon Prime Video Channels has some restrictions. There will be minor variations in features or functionalities. Prime Video does not allow you to redeem gift subscriptions. If you have any questions or problems about your BritBox membership, contact Amazon customer service, not BritBox.
Netflix
Netflix allows you to stream thousands of movies and TV series to your computer, in addition to offering a popular DVD rental-by-mail service. Instantly watch movies on your PC (using Microsoft Silverlight), mobile device, or television. There are no adverts. There are no hidden costs. It is free for a month. You can try it.
Crunchyroll
Because the anime industry can draw such a big audience to its profound, thrilling, and humorous material, one must be looking for an easy-to-use platform to watch anime.
Crunchyroll is a fantastic place for watching such content. Bleach, Naruto Shippuden, Attack on Titan, Gintama, and other popular Japanese anime series are available through the premiere anime streaming site.
You can download this software for free On the PS4, PS3, PS Vita, and PSTV. The service, on the other hand, is not free. To access all Crunchyroll's programming, one must first upgrade to a premium membership. The best aspect is that they give a 14-day free trial.
WWE Network
If you're a WWE lover, you'll want to download this app on your PS4 right away because it will provide you access to a tonne of exclusive content, as well as scheduled programming and an on-demand library that you can access from anywhere. You'll also be able to watch live all of WWE's 12 pay-per-view events.
Not only that, but the app also includes several original shows, television shows, and documentary films. That sounds like a fantastic deal. The service, however, is billed every month. They do provide a one-month free trial, so you can see if it's worth it for yourself.
Crackle
The fact that Crackle is free makes it one of the finest choices. It also has a lot of good stuff, such as cult classics, critically acclaimed Hollywood blockbusters, and popular television shows. On the platform, there are approximately 150 feature-length films and 75 programs.
This fun app has a wide selection of movies and TV series. Seasons, cartoons, animated films, and documentaries, to name a few examples. The app establishes a consistent identity by displaying the most popular movies.
Related posts