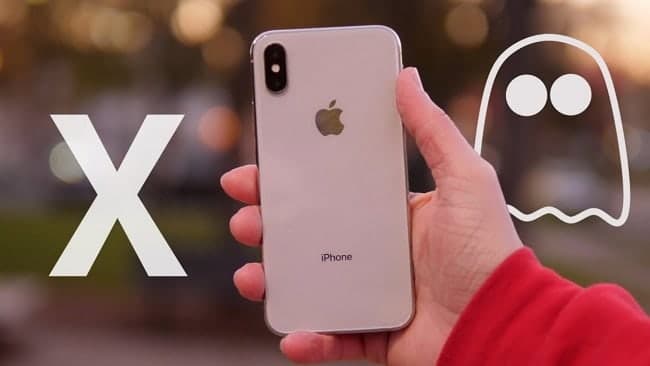 How can you know if you're experiencing ghost touch? Well, if you have put your phone down, only to realize it is working on its own, then you are experiencing"ghost touch". Do not worry, there is a solution…but first, let's dive into some probable causes of"ghost touch".
On occasion, the iPhone display acts as though it's been touched, even if it has not — this odd phenomenon is often known as"Ghost Touch". Till now, an increasing number of people have complained about the iPhone X ghost touch problems on Apple's discussion forums.
If it happens to you, do not worry, keep reading this guide to find out some probable causes of iPhone ghost touch and a couple of tips to correct this issue in iOS 13/12.
My iPhone X keeps acting like I'm pressing buttons when I'm not. It's been going on for a couple of weeks and I thought resetting my iPhone would help but it hasn't. What should I do?"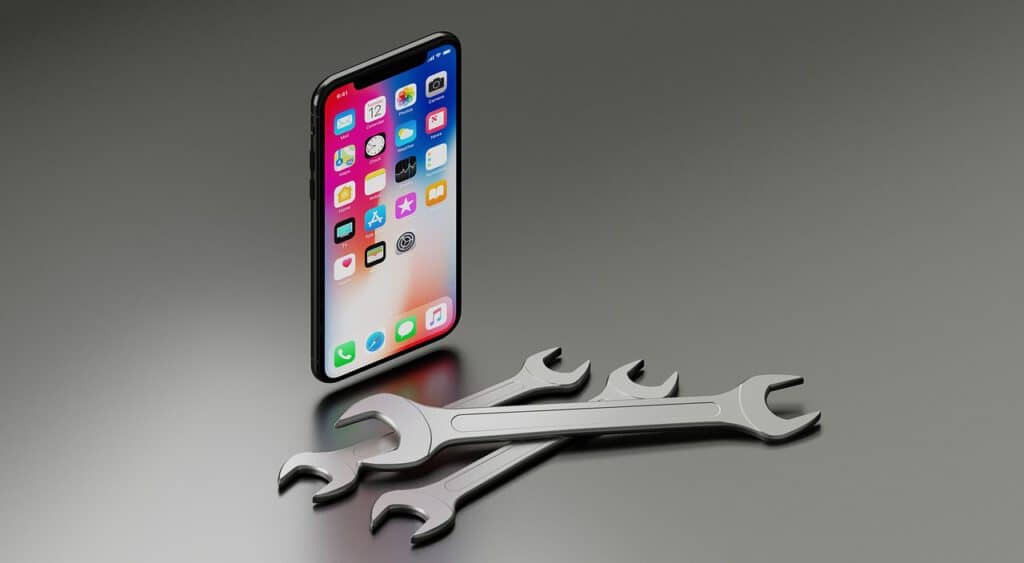 Also read:  Iemu Apk For Android to Enjoy Apple Apps
What are ghost touch bugs and their possible triggers?
As the title suggests "Ghost Touch", it's where your phone screen is reacting itself even when not being used. And the most frequent reasons for this to occur are when the screen display was improperly installed, faulty constructed display, damaged pin, or faulty display protector. All of these factors except the last one really demand service repair since these are hardware problems. However, it may also be a software-related issue especially when the ghost touch bug emerged following iOS 13. So before heading to the regional office for a potential equipment replacement or service repair, may as well try these generic alternatives that we've gathered to rule out ghost touch bug after iOS 13 on iPhone XS Max device.
Before we start do not forget to:
Clean iPhone Screen
Switch USB Cable
Remove iPhone Case
Force Restart iPhone X
If this won't help you, you may proceed next:
First solution: Restart (soft reset) your iPhone XS Max to eliminate ghost touch bug in iOS 13.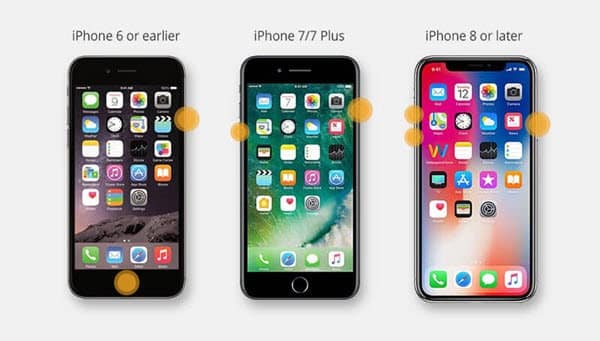 Your phone's display system might have inflicted by minor post-update errors resulting in it to respond by itself. To refresh your phone system functions and eliminate post-update errors, restart your iOS device. Here's how:
Press and hold the Side/Power button and either the Volume Up/Down button simultaneously.
Release both buttons once the Slide to Power Off command appears, and then drag the power off slider to the right to turn off your phone. Leave your phone off for at least 30 seconds.
After the elapsed time, press and hold the Side/Power button again until your phone boots up completely.
If you are having issues with the screen's unusual response to touches, you can instead perform a hard reset on your iOS device for a fresh start. To do so, follow these steps:
Press the Volume Up button and then release it immediately.
Press the Volume Down button and then quickly release it.
Lastly, press and hold the Side/Power button until the Apple logo appears.
Cache files from corrupted apps that are causing conflict with your phone's display functions will likewise be eliminated after the process.
Also read:  What is Pagebuddynotisvc
Second solution: Check for and install pending apps updates
Apps that are out-dated are likely to act up after new software implementation. And if the ghost touch bug only transpires to certain apps, checking for available apps updates and installing when needed can be a great fix for this issue. To check for available apps updates, follow these steps:
Launch the App Store from Home.
Select your profile icon on the top right corner of your screen.
Scroll down to the bottom of the screen and a list of pending apps updates will be generated when available.
Tap Update All to install all available apps updates.
Once the installation of all pending apps updates has been completed, restart (soft reset) your iPhone XS Max for proper apps updates implementation. Then launch the apps that are previously having ghost touch bug issues to see if the problem has been fixed.
Third solution: Reset all settings on your iPhone XS Max.
Automatic settings override after the recent iOS update might trigger the problem to occur. To rule this out, perform all settings reset on your iOS device. Such reset will restore your phone settings to default and therefore, deletes the erratic values and options that triggered the ghost touch bug issue to emerge. Here's what you need to do:
From Home, open Settings.
Select General.
Scroll to and select Reset.
Tap the option to Reset all settings.
Enter your device passcode if asked, and then continue.
Then select the option to confirm all settings reset on your iPhone XS Max device.
Your phone will reboot by itself after the reset. Once it is back on, all settings have been restored to default. By then, proceed to enable features to use them again and observe your phone if it is no longer doing unusual screen responses.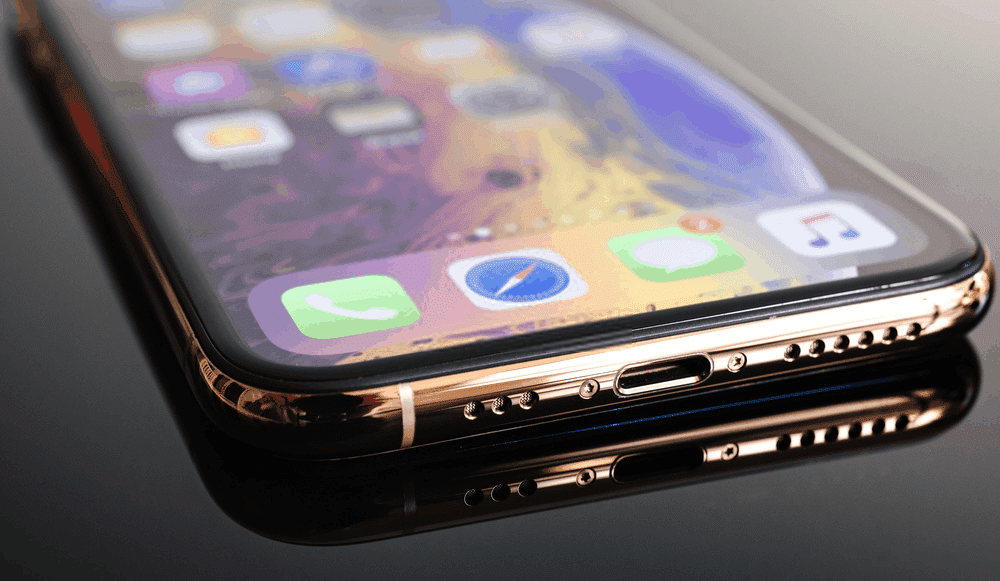 Also read:  iPhone Camera Not Focusing Fix
Fourth solution: Restore your phone to factory default settings. (factory reset)
If your phone continues to act weird after the previous reset, you might be dealing with complex system errors that are persistent to basic fixes. Thus, a more advanced solution needs to be carried out. The next option you can try is to restore your phone to factory default settings. Doing so will delete all the saved files in your phone's memory, but will also clear out tough bugs that are causing the display functions to act up. To safeguard your critical files, you can back-up your phone with iCloud or iTunes. Once you're set, factory reset your iPhone XS Max device using these steps:
Go to Settings from Home.
Select General.
Scroll to and tap Reset.
Select Erase all content and settings option.
When prompted, enter your device passcode and then continue.
Then select the option to confirm the factory reset on your iPhone device.
After the reset, you can restore it from a previous iOS backup or set it up as new again.
Also read: How to Downgrade your iPhone iOS 12.3 to iOS 12.2
Fifth solution: Get iPhone XS Max Screen Fixed by Apple
If the above solutions don't help, don't worry, Apple is ready to fix your problem for free. Recently, Apple recognized the iPhone XS Max screen issue on its support page and now offers a free display repair service for those who experience the problem. You can either make an appointment at an Apple Retail Store or find an Apple Authorized Service Provider to get your iPhone XS ghost touch issue fixed. Before that, make sure to backup your iPhone to iTunes or iCloud.
Related posts