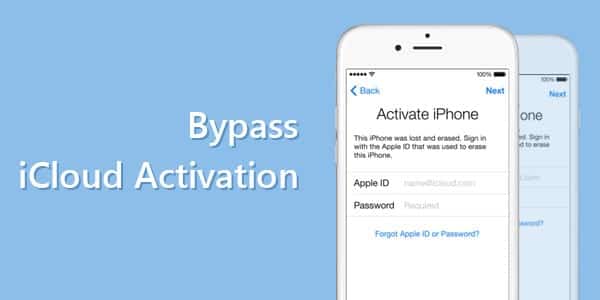 Maybe you having and iPhone device and facing the iCloud Lock issue?  You have come to the right place. In this tiny article we will show you how to bypass iCloud lock on any iPhone device. So keep reading and you will find out all about solutions and How to remove iCloud activation lock from your device.  Need to mention that Apple tries to make life more difficultly with all new updates they release they are trying to improve security. With all Apple devices it is essential  to remember your iCloud username and password if you loose it you can't connect and restore your device. But if you forgot your icloud account password  or even bought second hand device with iCloud activation locked, you can use tools like iCloud Activation Bypass Tool v1.4 to unlock your device.
iCloud Activation Bypass Tool v1.4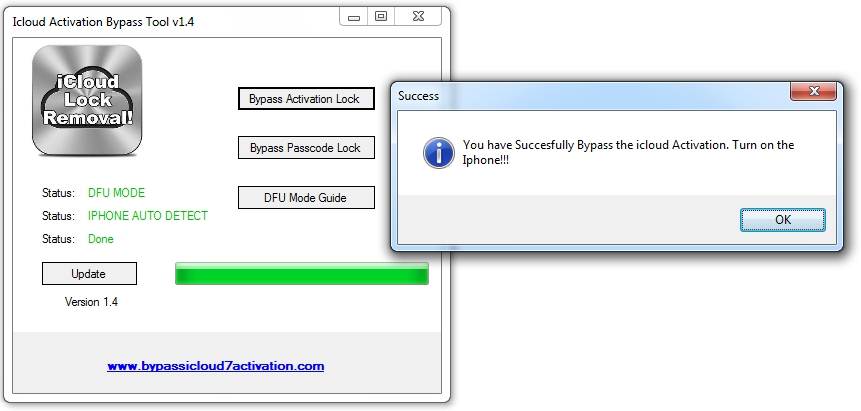 iCloud Activation Bypass Tool v1.4 this tool is made for bypassing iCloud account verification process and unlocking an iCloud locked device so you can unlock password locked devices such as stolen, lost etc.
In reality, the iCloud Activation Bypass Tool v1.4 doesn't bypass iCloud activation lock but only bypasses iCloud account from an activated iOS device. If you're having Activation Lock on your iPhone, this tool will not help you at all.
What is iCloud Activation lock?
iCloud activation lock is the Apple OS system essential security hole. If your iPhone is stolen or lost, "Find my iPhone" service will safeguard your iPhone. The mobile device will show "iCloud lock screen" and ask the user for credentials to open it. If you will not enter proper details, you can't use the iPhone. If you had purchased iPhone or iPad from an authorized store, you will not be facing the issue. But, if it is purchased online, iCloud activation lock can stop you from using the iPhone. You can unlock using this tutorial below, or use UnlockMaker Services.
How to Bypass iCloud Activation using iCloud Activation Bypass Tool v1.4
Step 1. First need to download iCloud Activation Tool v1.4
Step 2. Extract the.Zip File and run the .exe file on your computer. ( you can use winrar or any other .zip program).
Step 3. Follow all the instructions that are given on your computer screen.
Step 4. Now, you can successfully enjoy iCloud Bypass Activation Tool v1.4.
Using this tool is very simple:
Connect your iPhone via usb cable to your computer
Launch the program – iCloud Activation Tool v1.4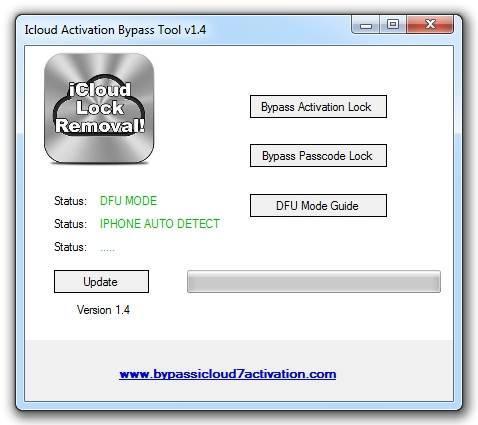 This program will scan the connected device for IMEI number.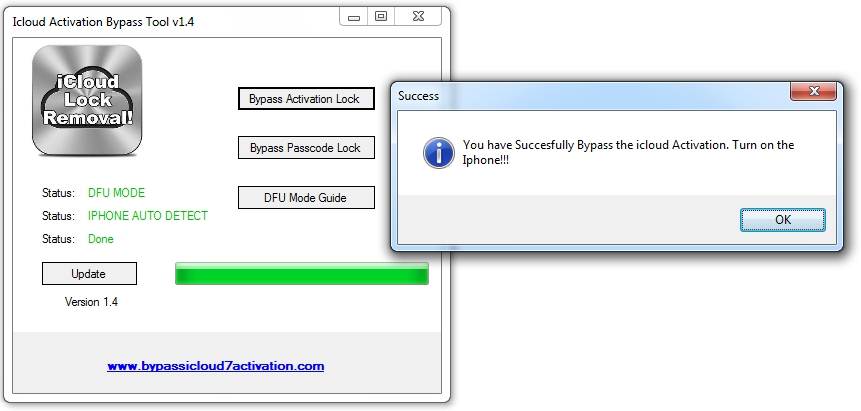 Now just push the 'Bypass Activation Lock' option and wait for the results. The tool will use your IMEI number and connect to the respective Apple server. Then, it will delete the iCloud account linked to the device.
Now you can unplug the iphone device from computer and reboot your device. The iCloud activation lock should be removed now.
The method should work for iOS 8 to iOS 9.2, or iOS 9.3.2, iOS 9.4 and iOS 10.
Share your comment's down below.
Related posts