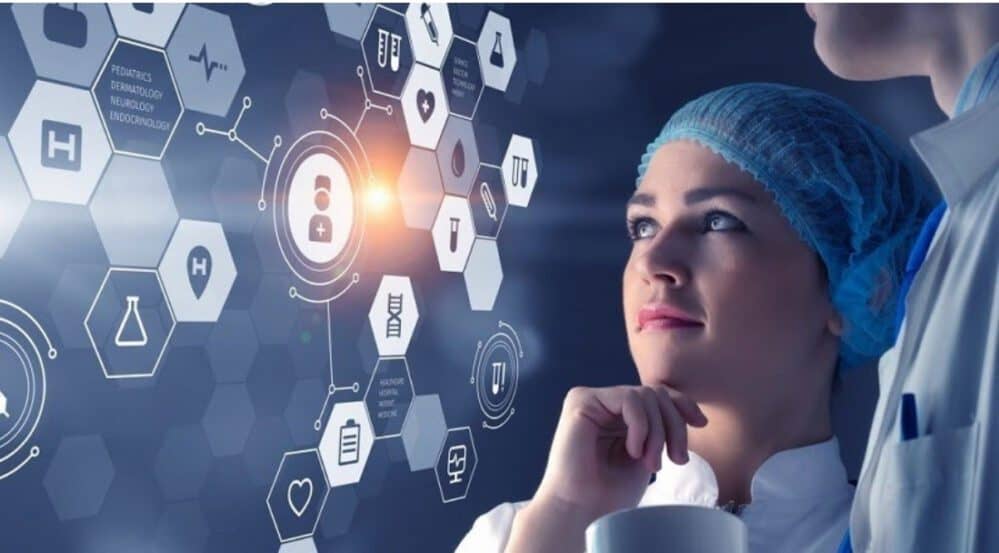 Change is constant and it stands true for every industry. As new diseases are being diagnosed, new cures and medical information is also up for grabs. Hospitals and healthcare facilities need a way to constantly improve patient care.
To keep up with the medical advancements in recent times, doctors and other medical professionals need to update their practical knowledge and skills. Where schedules are tight, leisure time is almost zero, and pressure is high – you need time a saving method to train medical professionals.
One of the best ways to ensure that employees are regularly trained is by using a Healthcare LMS and 'cure' the problems faced by healthcare organizations and their employees. Your employees can be trained by this time-saving method, keeping everyone updated with the latest clinical and compliance changes.
Is LMS integration necessary? Let's take a look at some of the reasons why you should employ an LMS in your healthcare organization:
Learning Flexibility –The healthcare industry means odd working hours, irregular timings, long shifts, almost zero time to learn anything new while on the job. Another big task is to gather an entire team into a conference room without any external disturbance.
Using an LMS for training and learning means that the employees can learn at the time of their choice. They can create their own schedule, plan their day better, and pause the session in case of an emergency and resume from the same point afterwards.
Better Trained Employees Mean Better Patient Outcomes –If your employees are equipped with the latest and correct information, they'll be in a position to assist patients better. They will be able to put themselves in the shoes of the patients and give their best to provide the best possible care.
Storage Of All The Information At a Single Place – All the training material and other essential documents are stored onto a single online platform. This means that the employees can access relevant information from a single place without the frustration of searching data in multiple external hard disks.
Real-Time Progress Tracking –It is important for healthcare facilities to make sure and track that all their employees are taking the new training sessions. The management can follow the eLearning module completion in real-time, see who all have completed the training, and get various reports with useful stats.
Lower Training Expenses –Traditional classroom training is costly when expenses like travel, venue, food, and the like are considered. Using an LMS, healthcare organizations can deliver the right training and avoid the above-mentioned unnecessary expenses. We live in the digital age; it's best that we make use of technology and spend less on training.
Assessments To Understand The Impact Of Training –Several Assessments can be incorporated within an eLearning environment with the help of an LMS. The administration can then measure the impact of the training by the scores achieved by the learners.Regular Updation Of Content –The healthcare industry witnesses frequent changes in terms of rules and regulations. To make sure that these changes are quickly updated to all the employees and train them, an LMS is a beneficial tool.
Smoother On-Boarding Of New Hires –All the healthcare professionals are busy in their tasks that they hardly find the time to train the newly joined employees. To make sure that the new hires get to know the organization's values, know more about their job roles, and can quickly be productive – an LMS can manage all such tasks smoothly.
A Valuable Resource – An LMS provides healthcare professionals with learning modules – an invaluable asset. For example – while treating a patient, the doctor might come across a problem that he read about in the past but is not able to recall the exact information. Most LMS tools have built-in search engines for users to refer to in case they need information. Also, healthcare facilities can update the users regarding any update to the content and latest news to any topic.
Better Communicative Environment –A healthcare facility requires communication between multiple departments and doctors. An LMS provides all the users with an open platform to communicate and share information. All the communication messages from emails, chats, forms, etc. can be managed from a single platform. In short, all the information is available at a single place.
Better Data Security – Education and healthcare industry have usually overlooked the technological advancements which have led to ransomware attacks. The main reason behind such attacks is that most hardware like X-Ray and MRI machines have outdated computers installed in them, making them prone to attacks. Using an LMS that receives regular updates ensures that your data stays secure and the private information doesn't go in the wrong hands.
Also read: Top Digital Well-Being Apps You Must Have
Conclusion
There is no question in the fact that an LMS is a complete tool to manage all the training verticals in any healthcare organization. It is a great way to learn new and trending topics in the industry and provide healthcare professionals with the flexibility they need.
Related posts