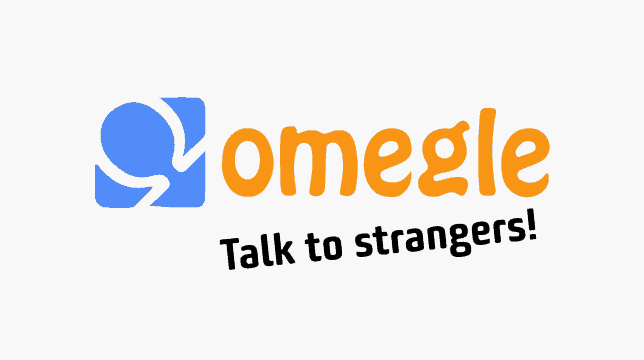 We use the Internet for a lot of different tasks, but one significant reason is to be social. The need to socialize is a human condition that attracts most ordinary people's comfort and satisfaction. This is why Facebook is so popular. Although Facebook is a pretty great place to meet new folks, it's not the right way to meet random strangers. Meeting random strangers online and chatting with them, whether by video or text is a new way of socializing. For a lot of people, it's somewhat creepy, but if you get the hang of it, it may be fun. Omegle was the ideal website for this purpose.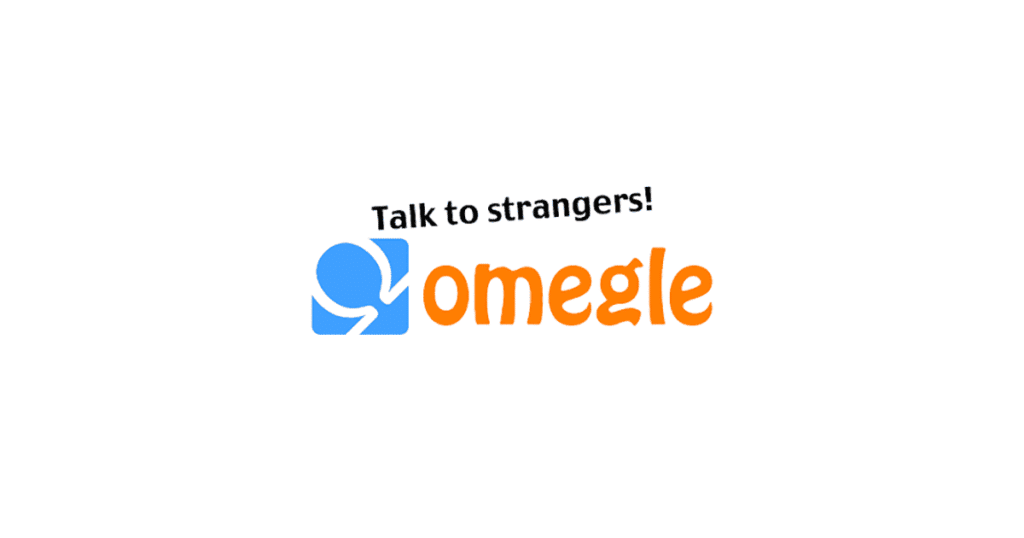 Omegle made for people. This is the place where members converse via video, audio, or just plain text. It's a beautiful spot to meet random people and only pick up a conversation with a stranger. However, as is true with most big sites, Omegle has become overpopulated.
Below, you'll find several real-time chat websites like Omegle, where you can connect with new friends.
Camgo

Anyone who's made acquaintances online knows that things can get a little wild sometimes; that's why Camgo makes such a good choice if you're looking for safe one-on-one webcam chats. Not only can you specify the search terms to get accurate matches, but you can turn on the "Safe Search" feature to help get rid of unwanted content.
No matter what you're hoping to find online, Camgo's got your back! It could be a cat lover, a wine connoisseur, or a Friday night date – if you're looking for it, it's probably on Camgo just waiting to be found.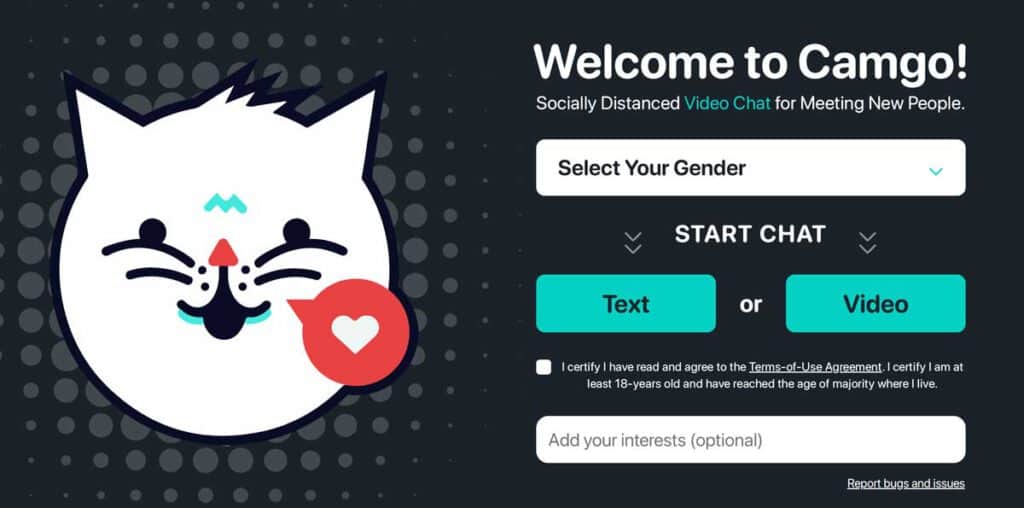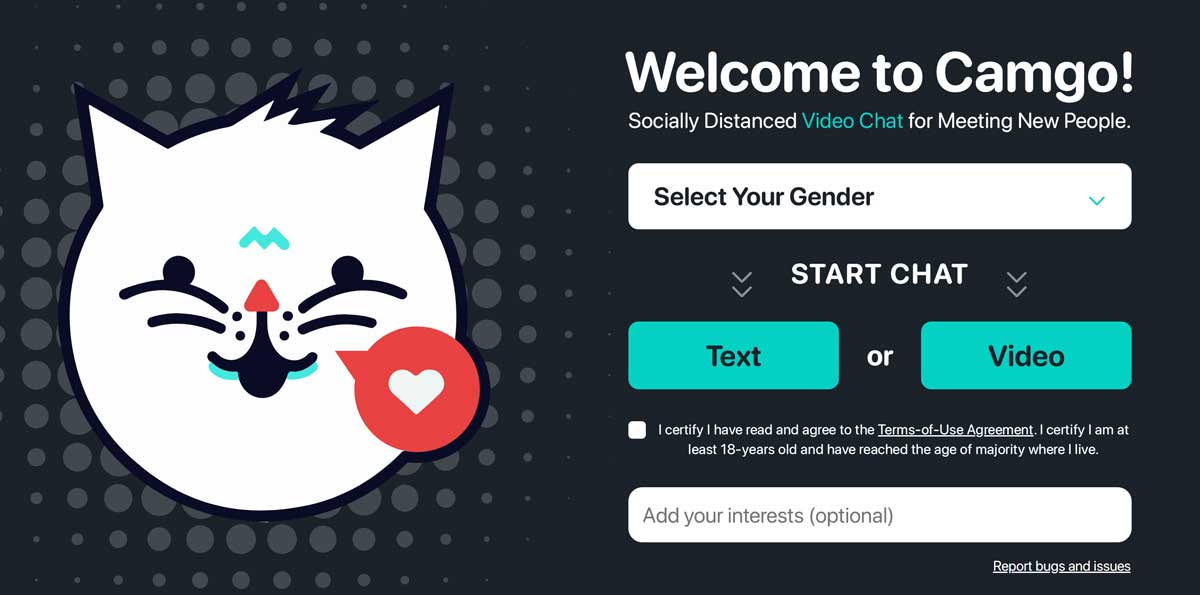 TinyChat.com
Tinychat is an online Instant messaging, voice, and video chat service where anyone can join and chat with other peoples. There are many chat rooms(in thousands) you can combine according to your interest and subject of discussion. Additionally, it enables users to create their chat rooms and invite friends or random TinyChat users, all for free. TinyChat claims 5 million minutes of usage every day, which makes it the tremendous online voice and video chatting website on the internet.
TinyChat uses the flash player to swap audio and video among the users. That means that you can use any modern web browser on your computer to access TinyChat and its features. And if you were searching for chatting sites like Omegle for iPhone or Android, then TinyChat got you covered there too. You can download its app for Android and iOS from the official store and begin meeting new people online. Tinychat is stringent against improper behavior, and you might get banned permanently in the event you don't adhere to their policy.
Chatroulette.com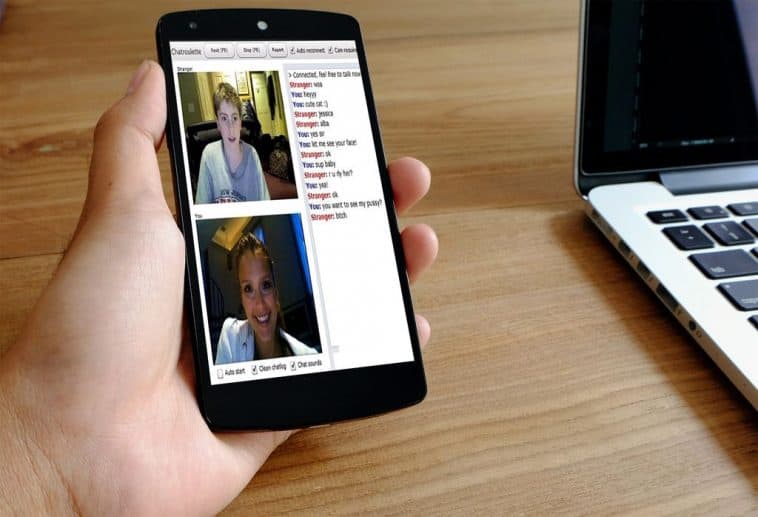 The idea of Chatroulette is to talk with a random stranger while viewing his/her webcam feed. This is one of the most popular chat websites similar to Omegle.com. The founder Andrey Ternovskiy said it is like playing Russian roulette but with internet chat hence the name. So if you find someone you do not enjoy, then you can"kill" the conversation and get connected with somebody else.
The site went from 20 users to over fifty thousand in just one month. Currently, there are over 1.5 million users on this platform and over 35,000 online at any given time. Earlier Chatroulette had to confront many criticisms because of its loose policy, but after a lot of trial and error, this site became a lot safer. Because of Face recognition and other cooling technology, Chatroulette can filter out most of the inappropriate behaviors. And even if you still encounter someone flashing their d**k, then you can flag the person and Chatroulette will be sure the person doesn't get on the platform again.
You might also like: Pandora music APP
ChatRandom.com
ChatRandom is also a fantastic choice for Omegle text chat and video chat. Exactly like Omegle, you can also join in with thousands of internet people and talk with them. As its name says, ChatRandom pair you with random people on the website for both one-to-one video chat or text chat. All without leaking your actual identity. If you do not like an individual or want to speak to someone else, then click and ChatRandom will randomly select someone else to talk to. Joining chat rooms or making your chat room is a brand new addition to this site.
Fruzo


Fruzo is a lot more than just another video chat support. It's a unique online dating social network where users can link through their instant Facebook profile or create a new profile just for this particular network. Here, the consumer can find a possible match, follow and make friends and, of course, video chat.
There's a search function to locate connections by age, sex, location, or keyword. Users can also upload and scroll through great pictures. Since Fruzo can be used on your mobile device by the app developers provide, the service may be accessed from almost anywhere.
You might also like: Maybe you didn't know about Rainierland
Chatki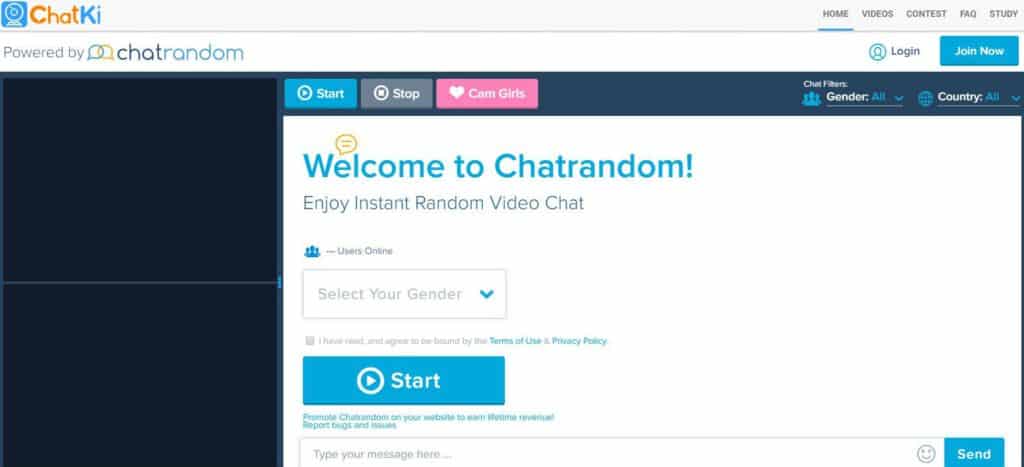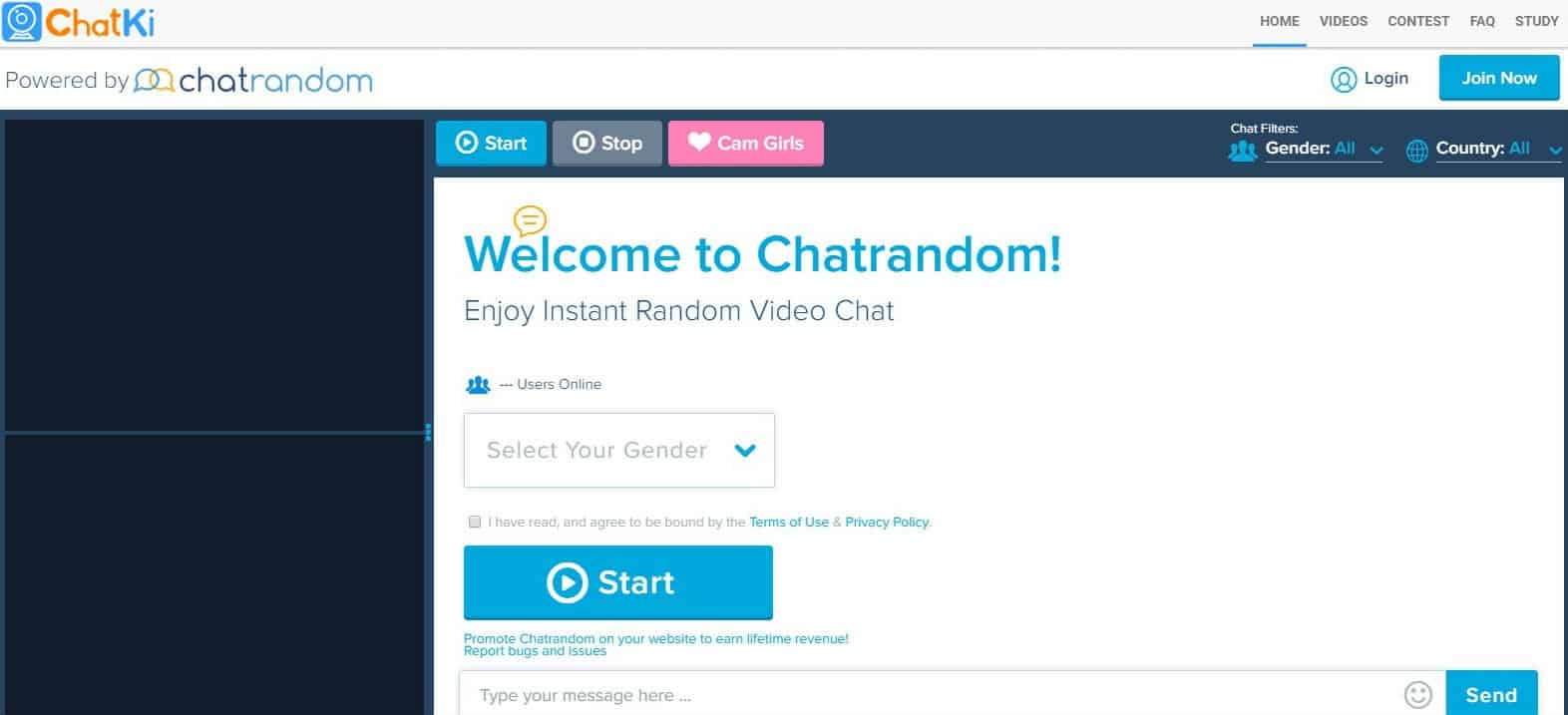 Chatki is another excellent place to connect with strangers with a webcam. It has a random chat app that you can use at no cost. Besides, Chatki is an adult-only chat service. You can talk to random people based on your preferences and location. You may choose the state where the stranger you would speak with will come from and filter people with or without webcams. Chatki can help you find new friends, finding the date and much more from more than tens of thousands of users at all times a day.
These are the best free websites like Omegle in which you can talk to random strangers online anonymously. All the websites we discussed here are free for anybody. And also the majority of the sites do not even require registration so you can be entirely anonymous. I hope that you like this report. If you did, hit the talk button and talk to your friends.
Related posts