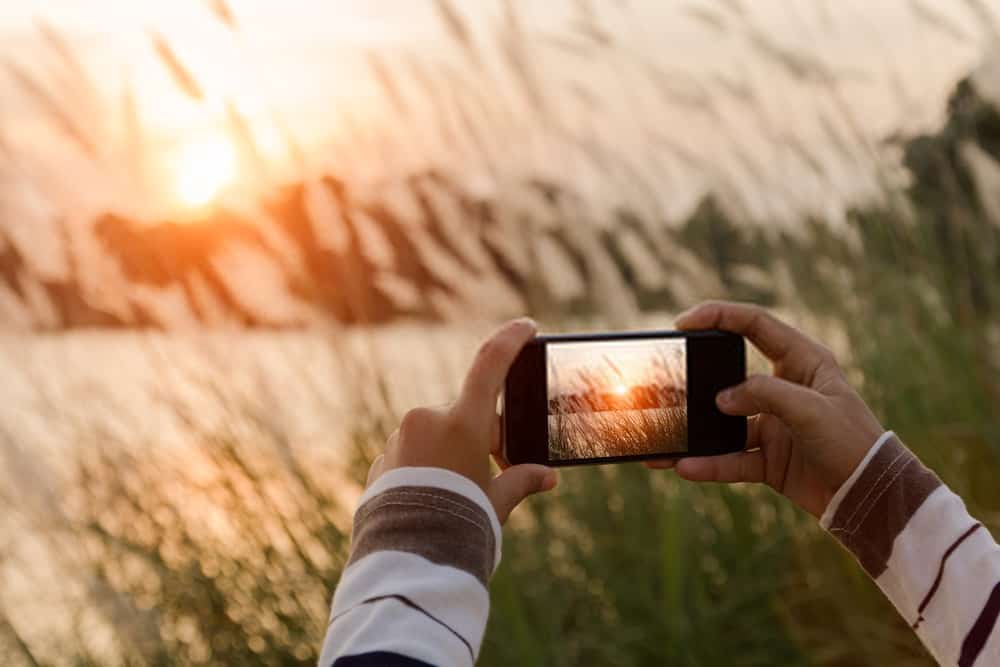 Which associations do iPhones bring you? We bet there are two of them: a fancy apple behind the screen and gorgeous, magnificent, brilliant photos. For sure, we can continue counting the positive synonyms for pics made with an iPhone. Frankly speaking, even three cameras that are present on the last device model can absolutely substitute classic photo cameras from brands which have gained a foothold in their niche. Nevertheless, a lot of ways to improve already made shots can also be used, you don't have to limit yourself? However, it depends on your preferences, style, way of life (either you are a blogger, or you are making photos as memories). So, what photo hacks can you adopt in order to make your iPhone gallery not only full of pics, but also full of masterpieces?
Wipe the camera
It is considered to be the most basic rule for iPhone photographers. Imagine the situation when you see such a great sight and a dynamic one. Once you have clicked on Camera shortcut to capture the moment, you see that the whole image is kind of misty, faded, and you can hardly distinguish the details. What is up with my camera? Should I go to the maintenance center? Well, if you do so, the center workers will perform a "magic" trick – they will take a rag and wipe the camera. And that's all! Here is the truth: if you want the moments to be captured on camera and remain qualitative, prepare the camera in advance! As you can see, such a drawback as an unwiped camera can also make someone sad.
Use filters
If you don't want to bother yourself with Photoshop editing, you can instantly use filters available on iPhone. Moreover, if you want to upload your shots on Instagram, it also gives you an opportunity to play with various filters. According to the statistics, Normal is considered to be the most popular, that is how the iPhone justifies its high quality. Despite this fact, some filters will be useful if you want to put an emphasis on a specific atmosphere. For example, Noir is concentrated not on colors, but on an object, and sometimes – the internal world. Besides, it looks like a pic from an old detective movie. If you want to make a big deal about the contrast, you can use a Calderon filter to make dark parts darker, and light ones lighter. Anyway, explore plenty of filters and choose an appropriate one!
Put a focus on an object
The effect of this photo hack can be explained in some financial essay examples. When you want the text (formulas, numbers, definitions, etc.) to be recognizable, you click on the screen and a little circle appears in the central part. That is how the image becomes more detalized. Of course, it is not applied during studying. When there is a central element of a shot, "press" on it. Moreover, you are also able to rotate its brightness, or even pin a focus on it, so the camera won't change it on other moving details. Furthermore, you can always use a faded background.
Use separate apps for photo edition
You can surely edit photos instantly when the Camera is open. However, if you have time and efforts to drill into the process of making high-quality shots, download some separate apps, the functions of which are directed on the goals you want to achieve! For example, there is a cool app available on the App Store: Snapseed, presented by Google. It is very simple in usage (someone would call it "an indie app") and offers a wide range of choices to add to photos, or even exclude. Notice: the apps will be better for those who have a lot of free time! So, don't forget about your mental condition, which you may further describe in a free essay on health topics.
Make natural light as your benefit
Forest, mountain, and even desert landscapes are claimed to be very attractive and touching. However, should you employ a flashlight to brighten up the shot? The answer is simple: it depends on the weather. Notice: when the sun is shining, it gives you plenty of benefits. It is like a large lamp that can outline the full beauty of nature. Moreover, this profitable hack is completely applicable to the iPhone devices because instead of Android smartphones' cameras, the Apple ones are very adaptive to the sunlight, and there will be no odd reflections.
Night Mode
With new iPhone models, this method of taking photos is quite revolutionary. Furthermore, it will take only three seconds to take a shot off, let's say, a night city with sky-scrapers, cars, and lights. You don't need to do it manually, or turn on a flashlight. This mode will surely make the darkness the photographer's "friend with benefits"!
Related posts