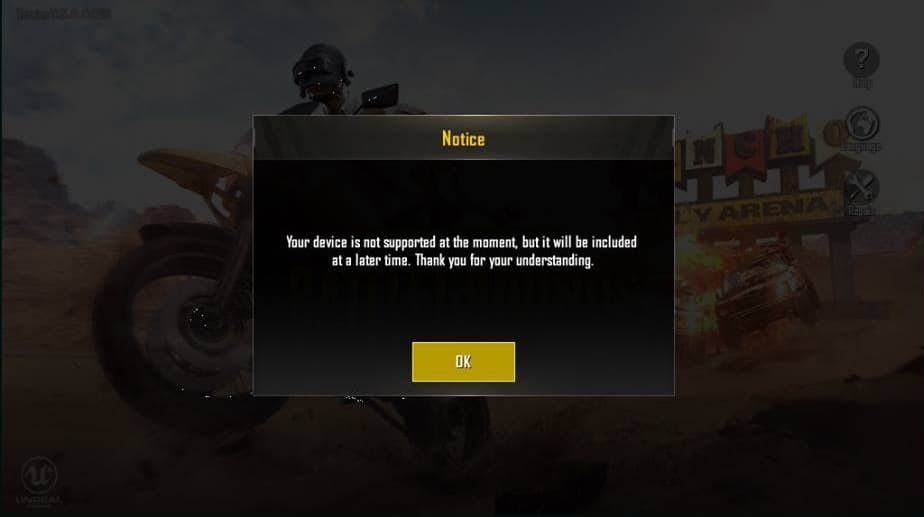 Players Unknown Battlegrounds or just we call the game – PUBG is one of the top game for mobile devices right now all around the world. There is no gamer who plays mobile games and didn't hear about the PUBG game! You can play the Players Unknown Battlegrounds game on your iOS or Android device, but if you have not supported the device for this game, you came to the right place, today we will show you how to install and play pubg mobile on a device not supported smartphones. First of all, you need to know that if your android or iOS device is compatible with PUBG then you can easily download and install the game directly from the Google play store and Apple store. But if You have an android device that is not supported and get this error message  "your device is not compatible with this version". You need to read this article to fix the problem!
Also read:  Download PUBG MOBILE Apk
Recently, after PUBG game update many gamers received an error message: "Your device is not supported, but it will be included in a later time. Thanks for understanding".  Make sure you are playing PUBG mobile game on device witch has Android 5.1.1 or newer, also has at least 2 GB RAM. For iPhone users You need to gave  iOS 9.0 and iPhone 5s or later to play PUBG. Also, your smartphone CPU is important too and you need to have at least 4 GB free internal storage on your smartphone.
How to Fix: PUBG Mobile Device Not Supported
Step 1: First You need to download the latest version of the PUBG mobile application. You should always search for the latest version PUBG apk file.
Step 2: Then you already have latest PUBG apk file you need to install the application on your device. Simply tap on the apk file and tap on the install button available at the bottom of the page to begin the installation process.
Also read: Lucky Patcher 2019 APK Download v8.5.7
Step 3: Once PUBG mobile installed, simply run the game and it will show an error message like "Your device is not supported at the moment, but it will be included at a later time. Thank you for your understanding".
Step 4: Now you need to fix the problem, for this You need to download and install the Virtual Xposed and Device Faker app on your android device.
Virtual Xposed for Android & Device Faker for Android
Step 5: Now just open Virtual Xposed apk and go to the settings section, You can do it by swiping up from the dashboard of the apk.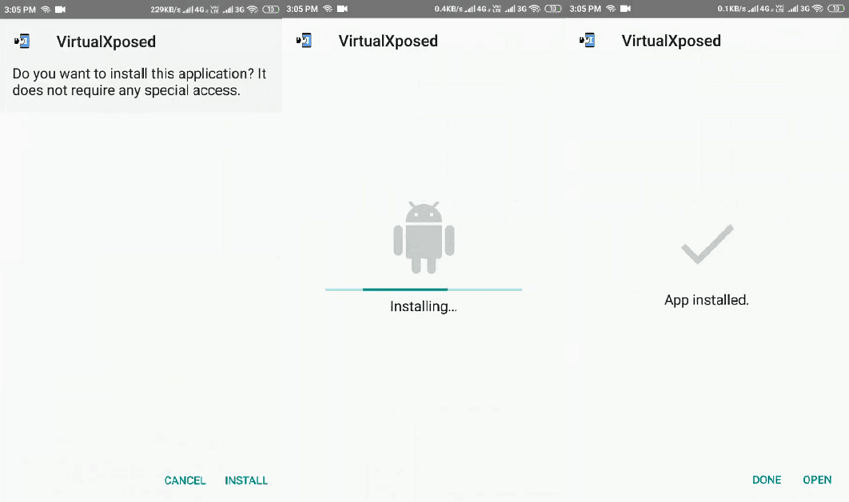 Step 6: On settingstab tap on Add app option and select the PUBG mobile and Device Faker app from the list of app. After you select both app tap on the install button and wait for the several minutes to complete the process. As you can see in the picture below.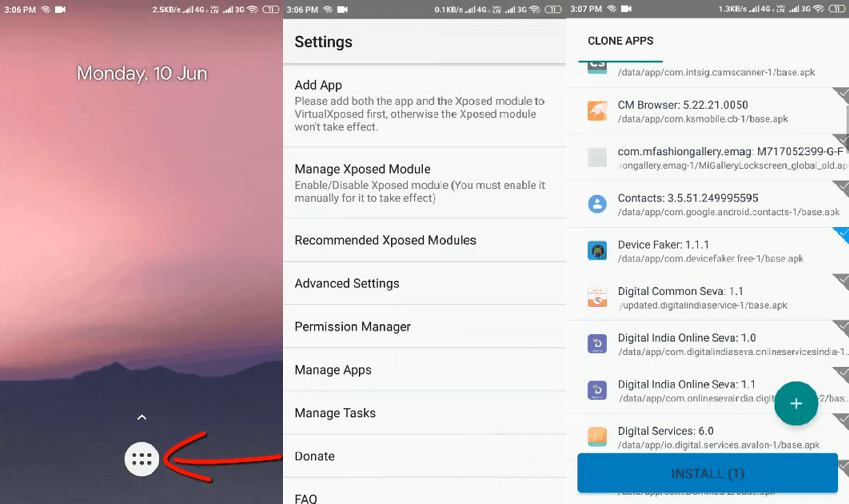 Step 7: Again go to settings of the Virtual Xposed apk by swipe up from the dashboard and tap on Manager Xposed Module option.
Also read:  SuperSU: Installation Guide – SU Binary Occupied – fix
Step 8: First, tick the Device Faker apk option and tap on it to open the dashboard of device faker application. Here you can see the current device information and from select, a device choose Android/Nexus 7/4.4.2 and don't forget to apply settings.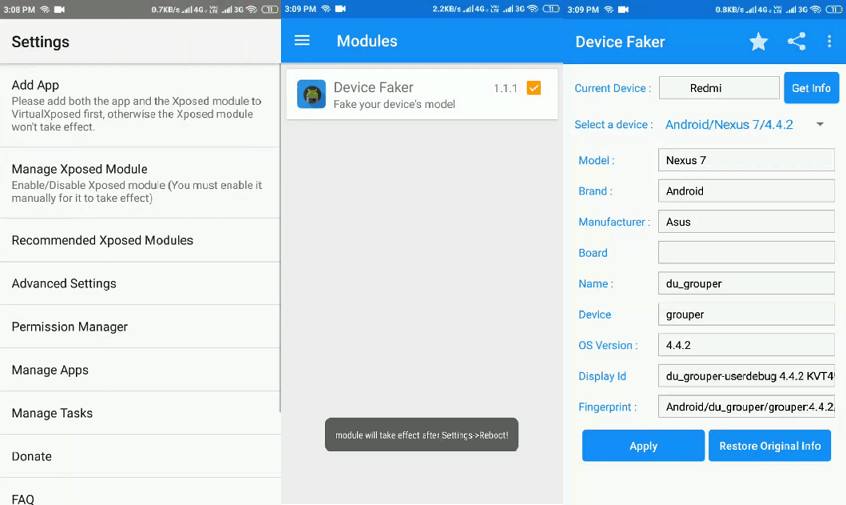 Step 9: Go back to settings and tap on reboot option to restart the Virtual Xposed app. Launch the PUBG mobile from Virtual Xposed dashboard and device not supported error will be fixed.
This is real, tested and working method to fix PUBG not compatible issues for selected mobile. If you know any other handy method or simply want to share your experience, feel free to join discussion in comments!
Related posts