In the fast-paced digital world we live in, the demand for feature-rich applications is constantly on the rise. We all know that when it comes to instant messaging, WhatsApp Messenger has been a front-runner for Android users. However, the landscape is evolving, and users are seeking more from their messaging apps. That's where mod versions like FMWhatsApp come into play, raising the bar by offering an array of exciting features.
What is FMWhatsApp?
FMWhatsApp, developed by the renowned Fouad MODS, stands out as one of the most sought-after mods of WhatsApp. It seamlessly integrates the core chatting functionality of WhatsApp Messenger with an extensive range of enhancements and additional features. The best part? You can register on FMWhatsApp using your existing WhatsApp mobile number without anyone in your contact list detecting your modded version.
Also read: GBWhatsApp Apk 9.81 Download
Privacy Features
FMWhatsApp boasts a remarkable array of privacy features that put you in control of your messaging experience. These features include:
Freeze Last Seen
Privacy-conscious users can now rejoice with the "Freeze Last Seen" feature. WhatsApp's default settings don't allow users to hide their last seen status, but FMWhatsApp lets you freeze it. Once activated, your last seen status remains static, allowing you to maintain your privacy.
Anti-Delete Status
Have you ever been curious about someone's deleted status or stories? FMWhatsApp's "Anti-Delete Status" feature allows you to see deleted statuses and prevents others from deleting your status updates. It's the ultimate way to satisfy your curiosity and keep track of changes in your contacts' statuses.
Disable Forwarded
The "Disable Forwarded" feature is perfect for those who want to remove the "Forwarded" tag when sharing messages or media. No more indication that a message or media has been forwarded; it's sent as if it were an original message.
Call Settings
Are unwanted calls on WhatsApp causing disruptions? FMWhatsApp empowers you with granular control over incoming calls with the following options:
Everyone: Allows anyone to call you on WhatsApp.
My Contacts: Permits only your saved contacts to call you.
My Contacts Except…: Enables you to block specific contacts from calling.
Select Contacts: Allows you to choose specific contacts who can call you.
Nobody: Puts you on a "Do Not Disturb" mode, blocking all incoming calls.
Hide View Status
With the "Hide View Status" feature, you can secretly view your contacts' statuses without them knowing. No more worries about being spotted as you discreetly check out those updates.
Anti-Delete Messages
Have you ever wondered why someone deleted a message they sent you on WhatsApp? FMWhatsApp's "Anti-Delete Messages" feature gives you the power to view deleted messages, so you're never left in the dark.
Show Blue Ticks After Reply
For those moments when you read a message but can't respond immediately, FMWhatsApp's "Show Blue Ticks After Reply" feature ensures that the sender won't perceive your delay as a snub. It only displays the blue ticks once you've replied.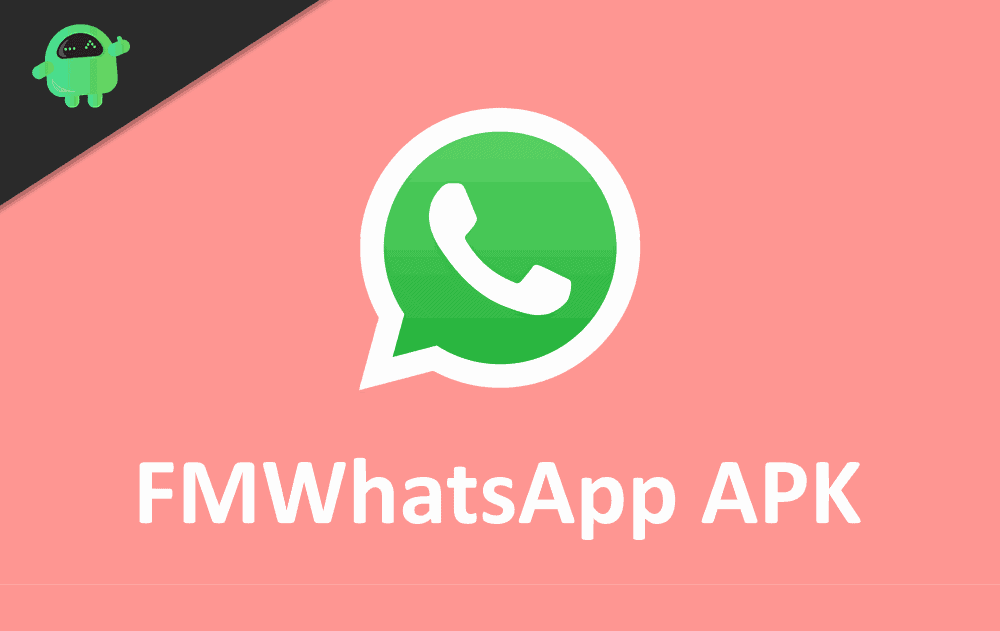 FMWhatsApp Latest Version Download 2023
Downloading the latest version of FMWhatsApp, v9.81, is a seamless experience through our provided direct download link. We diligently monitor updates and promptly refresh our links, ensuring you always have access to the most current version.
FMWhatsApp File Details
Name: FMWhatsApp
Size: 70.9 MB
Version: 9.81
Package Name: com.fmwhatsapp
Android Requires: 5.1 or above
Developer: Fouad MODS
Updated on: 1 September 2023
Note: For the best Anti-Ban protection, it is recommended to perform a fresh install of FMWhatsApp v9.81.
How to Download FMWhatsApp v9.81 on Android Phone
Obtaining FMWhatsApp v9.81 on your Android device is a straightforward process. Just follow these steps:
Click on the download button provided above for FMWhatsApp.
Tap the Download button to initiate the download request in your browser.
Wait for a few seconds as Google Drive processes the FMWhatsApp file, then accept the download request.
Wait for the FMWhatsApp file to complete downloading on your phone.
How to Install FMWhatsApp v9.81 on Android Phone
Installing FMWhatsApp on your Android phone is a breeze, but there are prerequisites you need to meet. Here's how to install and get started with FMWhatsApp:
FMWhatsApp Requirement
Android: 5.1 or above
RAM: 1 GB or more
Storage: 800 MB or more
Processor: 1.4 GHz, Dual-core
Ensure your device meets these requirements before proceeding.
FMWhatsApp Installation Steps
Disable Google Play Protect, as it may block FMWhatsApp installation.
Navigate to Android Settings > Security and enable "Unknown sources" to allow manual app installation.
Open your browser, locate the downloaded FMWhatsApp APK, and open the installer.
Click "Install" to begin the installation process.
Wait for the installation to finish, then click "Done" to exit the installer.
With these steps, you'll successfully install FMWhatsApp on your Android device. Please note that Play Protect may block the installation due to app modifications. To use FMWhatsApp, you must disable Play Protect initially.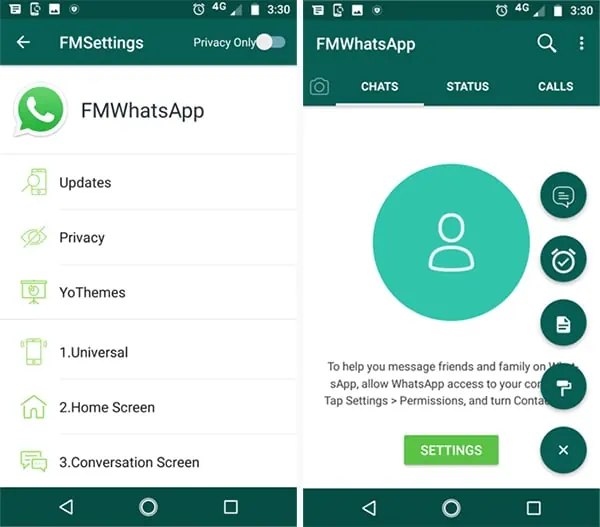 How to Get Started with FMWhatsApp v9.81 on Phone
Now that you have FMWhatsApp v9.81 installed, let's guide you through getting started:
Launch the FMWhatsApp app from your phone's app drawer.
Grant the necessary permissions for storage, contacts, phone, messages, etc.
Tap "Agree and Continue."
Enter your mobile number, the same one you use for WhatsApp.
Verify your mobile number through OTP.
Fill in your profile details, including name and profile picture.
Start using FMWhatsApp.
Congratulations! You're now set up with FMWhatsApp v9.81, equipped with its exciting features and enhancements.
Also read: Download Nintendo Wii Games Free in 2023 
FMWhatsApp v9.81 Latest Changelog
In the latest FMWhatsApp v9.81, numerous new features and improvements have been introduced. Bugs from previous versions have been resolved, and the app has been optimized for a superior user experience. Here's a list of the latest changes:
Released Date: 1 September 2023
Base Update: 2.23.13.76 (Updated) [Play Store]
Storage permission problem in Android 13+ [Fixed]
Restore Backup in Android 13+ [Fixed]
Download emoji packs in Android 13+ [Fixed]
Forwarding messages crash for some users [Fixed]
Status privacy crash for some users [Fixed]
WA Nav Unread Badge not taking color [Fixed]
Elapsed time option [Fixed]
Video Note Message download icon not appearing sometimes [Fixed]
Concept entry increased space between quoted message [Fixed]
Other bugs and improvements [Fixed]
The implementation of One UI has made FMWhatsApp super optimized, enhancing its appearance and responsiveness. With the latest version 9.81, you can expect an even smoother experience.
Conclusion
FMWhatsApp v9.81 is a powerhouse of enhanced messaging, offering privacy, customization, and security features that set it apart from WhatsApp Messenger. With a user-friendly interface and regular updates, FMWhatsApp is the ultimate choice for those seeking an upgraded messaging experience.
Upgrade to FMWhatsApp v9.81 today and unlock the full potential of your messaging capabilities. Enjoy a seamless, feature-rich messaging experience that goes beyond the limitations of standard messaging apps. Elevate your messaging game with FMWhatsApp!
Related posts