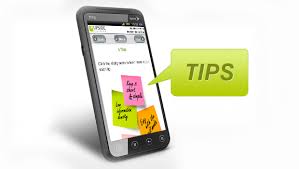 Short Message Service (SMS) is one of the most popular ways of communication ever since mobile phones came into existence. Over the years, SMS usage has come down since online chat services like WhatsApp, Viber and others have come into existence. While these online services need Internet to work, SMS will still work if you have a cellular network. SMS is still used widely by lot of users. If you are a person using an Android phone and use SMS frequently, then here is a list of best SMS replacement apps for Android.
1. Go Pro SMS:
GO SMS Pro comes with beautiful themes, lovely stickers, private box, pop up windows, dual sim support, and much more. It is one of the most popular and highly rated app for SMS. It also features Private box to encrypt messages & protect your privacy. You can make conversation sticky and also has the ability to block spam SMS. There is also an Pro version which comes with additional features. It can categorize strangers conversations and keep your Inbox simple.
Developer: GO Dev Team
Price: Free
2. Textra SMS:
Textra SMS is probably the best SMS replacement app with a beautiful interface with material design. It also comes with tons of features. Comes with a bunch of great features like 800+ emoji's, heaps of material design theme colors, dark mode, floating Lollipop style notifications, scheduled SMS & MMS, delayed sending (stop while sending), slide to delete / call, quick snap camera, multi-select picture gallery, quick reply popup, better MMS GROUP messaging, audio messages and SMS blocker / blacklisting.
If you use SMS a lot, the app allows you to add a quick compose option in the notification center making it easy to start conversations.
Developer: Delicious Inc.
Price: Free
3. Chomp SMS:
Chomp SMS is yet another app which focuses on customization features. It comes with features like 800+ emoji's, passcode app lock, privacy options, scheduled SMS sender (reminders, birthday wishes), stop a text while sending, pin to top, backup, blacklisting / SMS blocker, signatures, text snippets, quick reply popup (even on lock screen), multi-select picture gallery, dual SIM, better MMS and GROUP messaging.
You can even add your custom image to messaging window background.
4. Hello SMS:
Hello SMS offers a totally different user interface with tabs. You can group chat easily, send and receive photos quickly, and switch between chats with a single touch. Hello is a streamlined way to text: no inbox, no clutter, no ads. The app integrates with your phone and replaces the default SMS app on your phone. It also supports animations and has light and dark theme support. It has a simple and neat UI and may not be as feature rich as some of the other apps here, but still worth a try for the fluid interface.
hello sms
Developer: hello sms
Price: Free
5. Handcent SMS:
Handcent SMS is one of the most customizable and powerful SMS app available on the Play store. Using the app you can text from your PC, Mac or even tablets and this app offers private message which is a password protected area. You can customize it using themes and background, ringtones, and fonts, everything can be changed to your liking.
Other features include search, Group Chat, Bulk SMS,Scheduled Task, ECard, Blacklist and also backup for SMS.
6. Hoverchat:
If you want to multitask when sending SMS, then HoverChat is the best app. It comes with multiple chat heads for SMS similar to Facebook chat and you can manage multiple SMS window easily. HoverChat enables true multitasking by allowing you to read and reply to incoming messages without ever leaving your current screen.
The app also comes with support for themes to customize the looks.
HoverChat Free (Ninja SMS)
Developer: Ninja Apps
Price: Free
Verdict:
These were some of the best options available in the store. You can also use Google's own hangouts app for managing SMS or use other apps like Evolve SMS. Selecting an SMS app from the list is a tough job because each of these apps have unique features and interface, so it would be based on your personal choice on how much customizations you need.
If we were to pick one, Textra SMS would be our choice.
Related posts