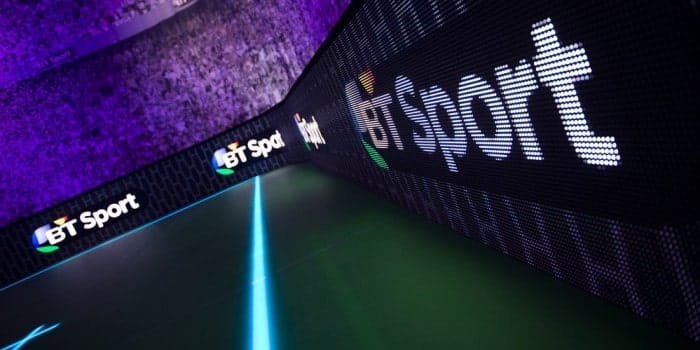 Watching your favorite team game is a must-do for any sport fan who supports its own team. Nothing can beat the thrill and excitement of seeing your favorite team struggles to get a win in a sport war. However, as a result of expensive tickets and location problems, some sports fans wouldn't be able to grab their favorite game live so they need to check the game online or by TV. Luckily, there are lots of sports streaming sites nowadays that provide a live stream of your much-awaited match ups. By this way, they can stream their favorite games on their devices such as computers, tablets, smartphones, and much more. That being said, below are a few of the greatest sports live stream sites where you are able to watch the upgrades of your favorite sports.
WatchESPN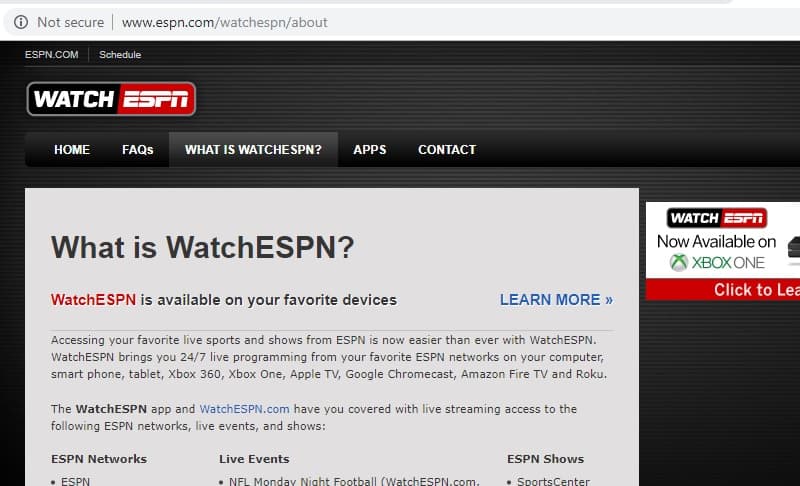 First site is ESPN. As all sport fans knows ESPN is one of the most established sports channel today in the world. They cover various sports which makes them one of the most famous sports network all around the world. Also need to tell you what it has a sports live stream website called WatchESPN where sport fan's can quickly search and watch their favorite live sports games. In addition, WatchESPN offers a user-friendly interface where you can also check the matches' schedule. Additionally, it has a mobile app for Android and iOS devices so you can stream your favorite games wherever you are.
Disclaimer: Sadly but WatchESPN website only features US based sports. So if you're not interested with US sports, you can search for another website.
Boss Cast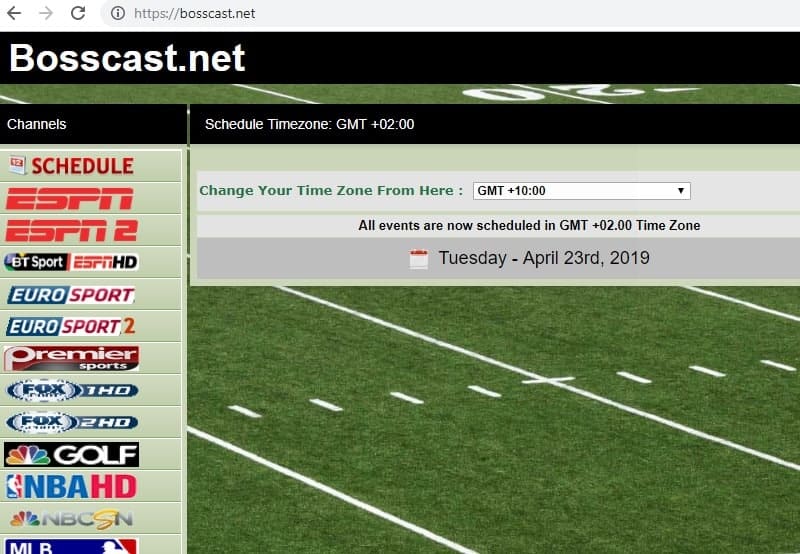 Boss Cast is one of the most visited sports streaming website because it allows users to stream countless sports for free. It has a built-in TimeZone indicator so you can choose your preferred time depending in your area. This is necessary for checking the matches' schedule. Boss Cast features a lot of sports game such as racing, baseball, hockey, basketball and more. One of the best features of Boss Cast is that users can utilize its live chat room for you to interact with other sports fan all over the world. This is great as you can connect or talk about your favorite teams and share your analysis about them.
Batman Stream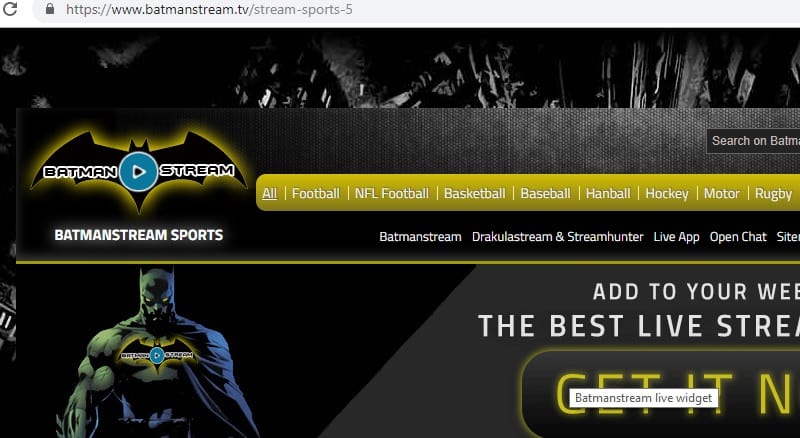 Next is Batman Stream. Just like the second one, viewers can also watch their favorite live game for free when they use this website. Batman Stream is often visited by avid followers of basketball, hockey, and rugby so they can keep in touch with their favorite teams. Batman Stream also offers free streaming of tennis, volleyball, baseball, motor racing and more. Actually, it has a search box so users can quickly track their most-awaited matches.
FirstRow Sports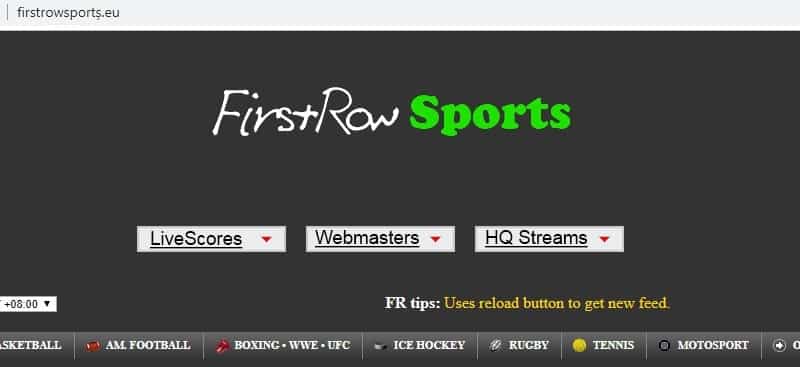 Another is FirstRow Sports. It also features livestreaming of your favorite sport games for free. FirstRow Sports offers a user-friendly interface as the matches are well-organized on its main page. Users can quickly search for the type of sports they want to watch. What separates FirstRow sports from other livestreaming sports websites is that it allows its users to upload their own sports videos. In regard to this, users can quickly share something about their favorite teams so other followers can enjoy it. If in case you experience slow internet connection, you are still allowed to check live scores from the matches.
Disclaimer: FirstRow Sports contains ads. As a suggestion, download ad blocker tools so you can enjoy your livestream without being disturbed.
LiveSport24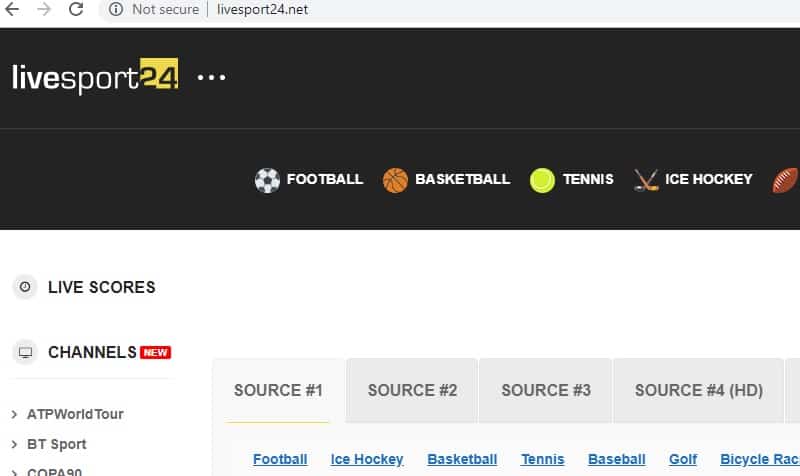 If you are fond of football matches, LiveSport24 is the best sports live streaming site for you, it uploads recent football matches from your favorite teams in different leagues. LiveSport24 offers a day-to-day cast of football games along with its live scores. One of the best features of LiveSport24 is that it has a built-in technology which allows its followers to watch their favorite matches in HD quality. Aside from football, it covers other sports such as basketball, baseball, hockey, volleyball and more. These sports categories are well organized on its main interface for you to quickly search your favorite sports.
Red Bull TV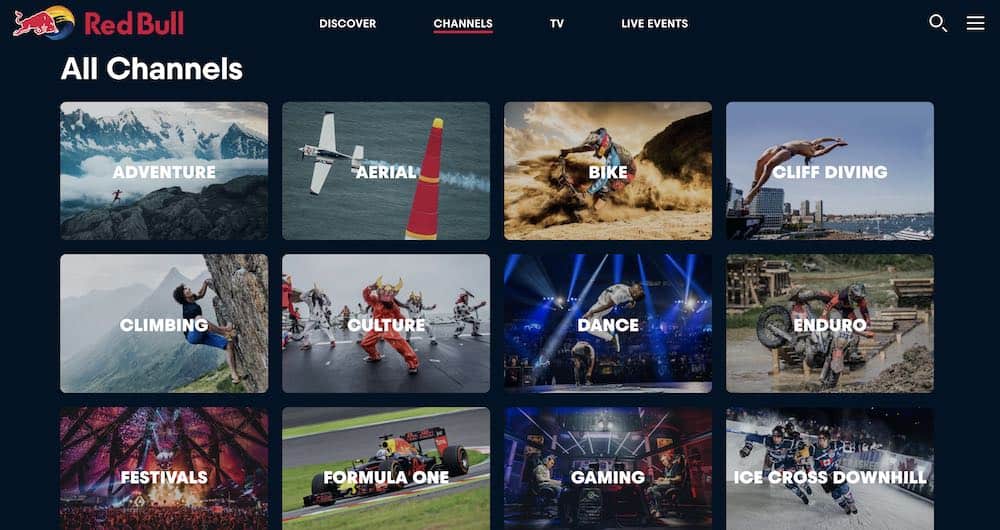 Red Bull TV is the most interesting and different entry on this list. This global and free of charge sports streaming site is home to different adventure sports, live sports programming, and some lifestyle content as well. The service also keeps bringing original sports programming like Sky Trippers, URBEX, Sheckler, Who is J.O.B., UCI Mountain Bike World Cup, etc. Another differentiating feature of Red Bull's sports website is the listing of Athletes according to their country and sports. It lets one select his/her favorite sportsperson and learn more.
Available Sports: Racing, Rally, Mountain climbing, Cliff diving, F1, eSports, Skating, Skiing, Snowboarding, Surfing, etc.
Sports Fans always want to see all games of their favorite sport teams. Watching the live stream on any devices help you to see all games live as you can enjoy your favorite game anywhere and anytime you just need internet connection. These sites we have listed above are the best sports streaming websites that you can find online to watch live sport.  Please share your ideas in comment section, maybe you have any other sites to recommend to our readers.
Related posts