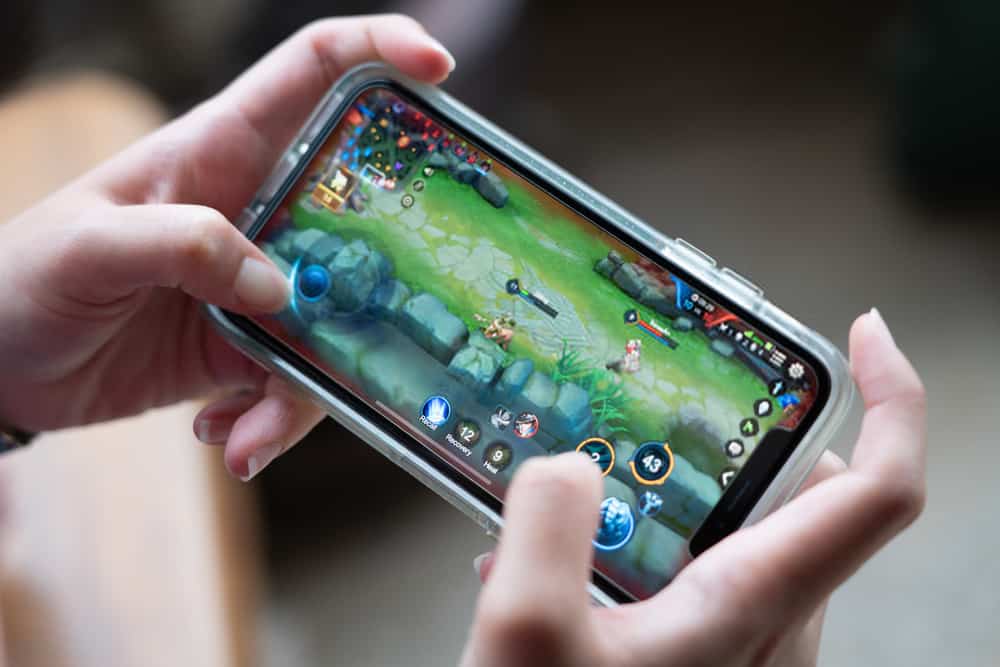 When you think about it, you can do almost anything and everything imaginable through a mobile device, of course taking into account that whatever you're looking to do doesn't necessarily involve thorough physical activity or effort. From shopping, watching tv shows and movies, communicating with everyone around to checking out your favorite sports teams scores and odds, there are almost no real limitations of what one can do through your favorite mobile device. Well, it's no surprise that playing video games has to be right up at the top of the most popular activities as well.
When you think about it, if two activities have become staples of unwinding and getting people's entertainment and competitive juices flowing daily it's sports and playing video games. Mobile game developers have understood this very well from the get-go and have worked diligently trying to come up with sports-related video games that can cater to all the likes and needs that both IOS and Android users can get down with. So here we bring you our picks for the best sports-related mobile games to be playing for both Android and IOS.
Football Manager 2021 Touch
There's no discussion whatsoever that soccer is the most popular sport in the world. It's played all over the world, it attracts the biggest crowds, and most soccer-related video games in the markets usually rank very high when it comes to popularity lists of most sought-after gaming titles. In the mobile world, the story is the same, which is why we are kicking off the list with the mobile version of one of the most popular soccer games around, Football Manager. Football Manager 2021 Touch can be played by both IOS and Android users and it's the best option for soccer fans who have always wanted to get the feel of what it's like to run a soccer club for a manager's stand, with all executive decisions and the fate of how the team will fare in the different championship settings all up to how the player wants and sees fit.
With this game players can build their teams however they wish, recruiting and signing all of their favorite players as well as for deciding how the team will train and prepare for matches, create strategies for every matchup and help take their team to win every competition they're playing in. There's even an option for players to be able to watch each of their teams' games either on replay or in real-time, to have a full feel of what being the manager of a successful soccer club is like. If you're more about strategies than the actual playing of the sport, this should be a dream game to have on your favorite mobile device.
Punch Club
Let's say that instead of a team sports fan, gamers are more into the thrilling action that comes with practicing combat style sports, like MMA for example, well if you're looking for a fix to get your combative action on, without actually having to get in a fight, Punch Club should do just fine. This game, also available for IOS and Android devices and developed by Lazy Bear Games allows players to live vicariously through their very own MMA fighter, taking care of all the facets of the fighter's career both in the ring and outside of it.
This game allows players to train their fighters to the best of their abilities, as well as manage their lives for them to succeed in their fighting career and not get knocked out while trying to make it big. While there's no real face to face combat action in the game, the game still has many exciting features to offer gamers. In the game, players need to focus on creating the best scenarios for their fighters to thrive, from coming up with the best training regimes to help the fighter learn attacking and defensive postures, always keeping in mind that you need to keep the fighters energy levels at an optimum level for better performance to helping him live a healthy and prosperous lifestyle that will allow him to not flunk in the fights. This strategy based fighting game is all about how each gamer wishes to see their fighter do, making it an addicting game to have if you're looking for a game that's more about the strategic side of MMA fighting.
Grand Mountain Adventure
If you're into extreme sports, especially those that are all about skiing and snowboarding then please do yourself a favor and get to playing Grand Mountain Adventure. Published by Toppluva, this game checks all the boxes when it comes to in-game graphics, variety of levels, content and competitions and easy manageability of the action.
While the game is set in a stunning ski resort where players are allowed to get their skiing and snowboarding action on at free will, the game offers enough challenges for each player to dive right in and not let it go. GMA works off perfectly as a mobile gaming option for fans of extreme winter sports who love the thrills of hitting the slopes but don't necessarily have the time to dust off their skiing equipment and snowboards and hit the mountains, so if you're one of those snow fans, download the game and go nuts, it'll be worth your while.
Related posts