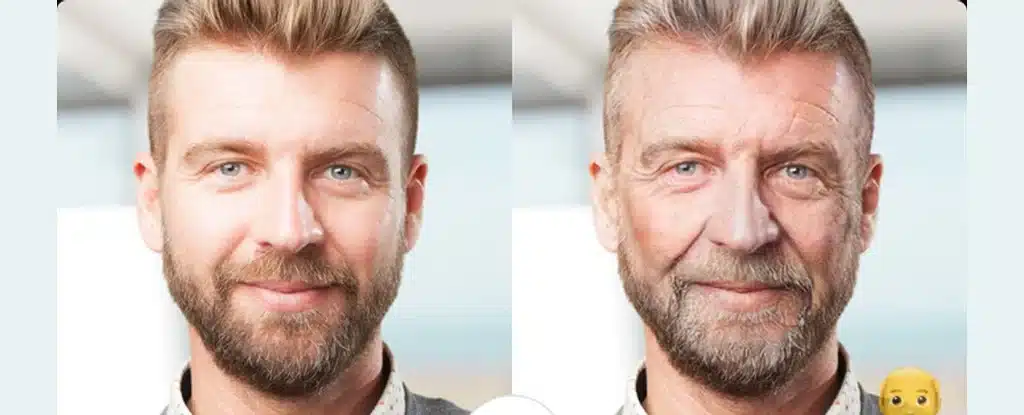 Did you ever imagine seeing how you would be with a few more years? Today technology allows us to do many things that in years ago seemed almost impossible. From applications to correct makeup, edit photos, cut them, join them and give them higher quality, today we have apps to age faces . Whether out of curiosity or fun, you can have a good time with your family, friends or favorite person seeing how they would look aged. Capture the attention of your loved ones with these applications to age faces and enjoy a pleasant moment. Do you dare to see your "I" from the future?
Top Apps for Aging Faces
FaceApp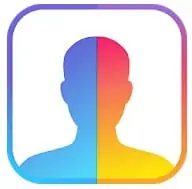 It is perhaps the most popular application for aging faces. It has caused a furor among users who have downloaded it to millions and millions to see how they will look in a few years. With FaceApp you can edit your hair color and hairstyle, add a beard, mustache whether little or abundant, adjust your eye color, touch up your makeup and background and blur options. You can also choose to adjust your age within the application and not only that, you can also change your gender, add tattoos and share the result with your friends from the same app. You can download it for Android and iOS devices.
Best Apps for Aging Faces
Face Changer Photo Gender Editor
It allows you to upload a selfie directly from your photo album or take a photo from the application and proceed to have fun with the options that Face Changer Photo Gender Editor has for you. Modify your hair, be it short or long, fat or thin face. Change the eye color, add dark circles, glasses, hairstyles, lips, nose and finally locate the age you want to appear. You can also change gender in the app, mix faces, and perform face warp effects. When finished, download the image to your device and share it with your friends and family. You can download the application for Android devices.
Old face – make me old
This application allows you the option of uploading a photo and selecting strategic points of your face such as eyes and lips and then running it and seeing how you would be as an old man. It is a fairly simple application that does its job: have fun. You can share the result with your acquaintances, family and friends through instant messaging and upload it directly to your social networks such as Facebook, Twitter and Instagram. Available for Android devices. All images used in the application are licensed by the publisher for commercial use. For more information, contact the editor of the App.
Facetune2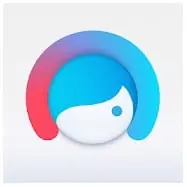 Facetune2 allows you to stay in the photos perfectly, you can smooth your skin, enlarge your eyes, correct imperfections, but it also gives you the option of aging. With just a few touches and filters you can look 20-30 years older, as well as you could look much younger and with some beauty touch-ups that will make you look flawless. Share your edition with your friends through your social networks or download the image to be sent through WhatsApp, Telegram or Email. You can download the application for Android devices.
AgingBooth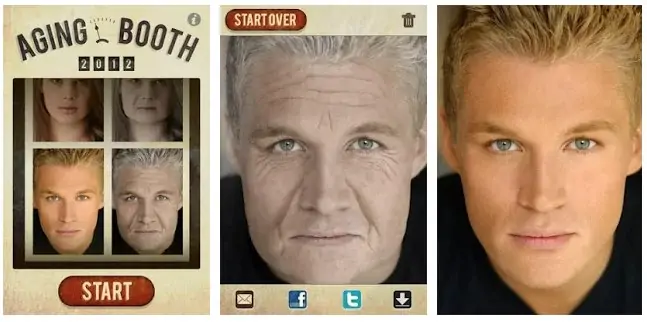 Play with your friends and family with this application that will make you look older. Choose a photo taken with the camera of your mobile device or directly from the album and have fun with the process of transforming your photo. Save the final result and share it via facebook, email or Instagram. Download the application for both your Android and iOS device.
App to age faces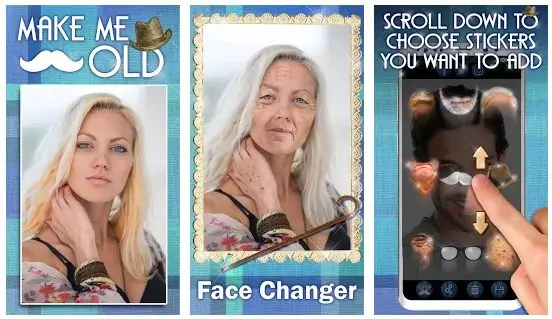 Created in order to make you laugh and have a good time, the app works as a changer with effects for your selfies. The purpose is to make you look older in photos. Apply filters, modify your face and save your edits to share them. You can download it for Android devices.
You have this top of apps for aging faces … Which one do you start with? Do you use another similar app? 
Related posts