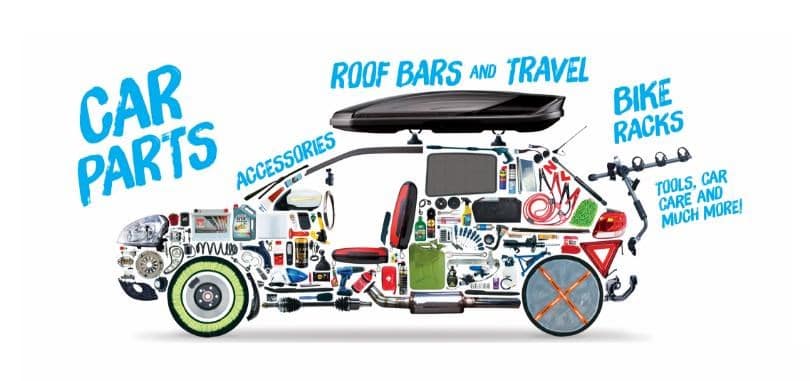 Today we'll write some tips how to safe money for car owners. As we all know buying car parts online can save you anywhere from 40% to 70% compared to dealer prices. Locating the best car parts site can be overwhelming for all car owners. So today in this article we will cover some of the top websites where you can buy spare auto parts and we also check if whey have apps for your smart phones, for easy and fast spare parts orders!

Ebay
For sure Ebay.com or ebay.co.uk is first pick. Ebay is one of the most popular sites where you can buy car parts. You'll see original OEM parts, aftermarket parts, auto body parts, and a huge assortment of used car parts. If you're looking for cheap auto parts, this is one of the best areas.
Rates are very competitive and some of the bigger auto parts retailers like Wholesale Direct Car list Their stock on eBay. You'll also find used parts at a fraction of the dealer rates. Even entire rebuild differentials, engines and transmissions.
At first, you might feel overwhelmed when purchasing car parts on eBay. To be certain that you're ordering the right part, it's far better to search by part number. Calling the trader who can look any part by VIN. Provide part number over the telephone, but if you visit the dealership, they can print you a quote for the part including the part number.
Ebay also has app for your smartphone you can download from Google play or iTunes.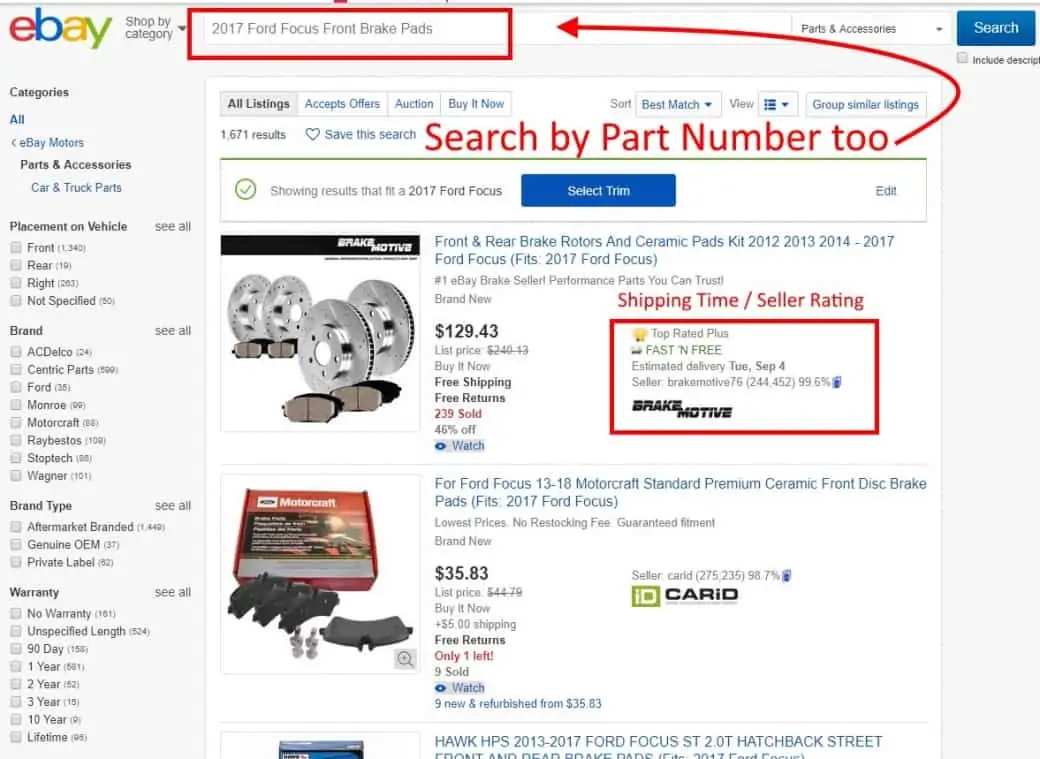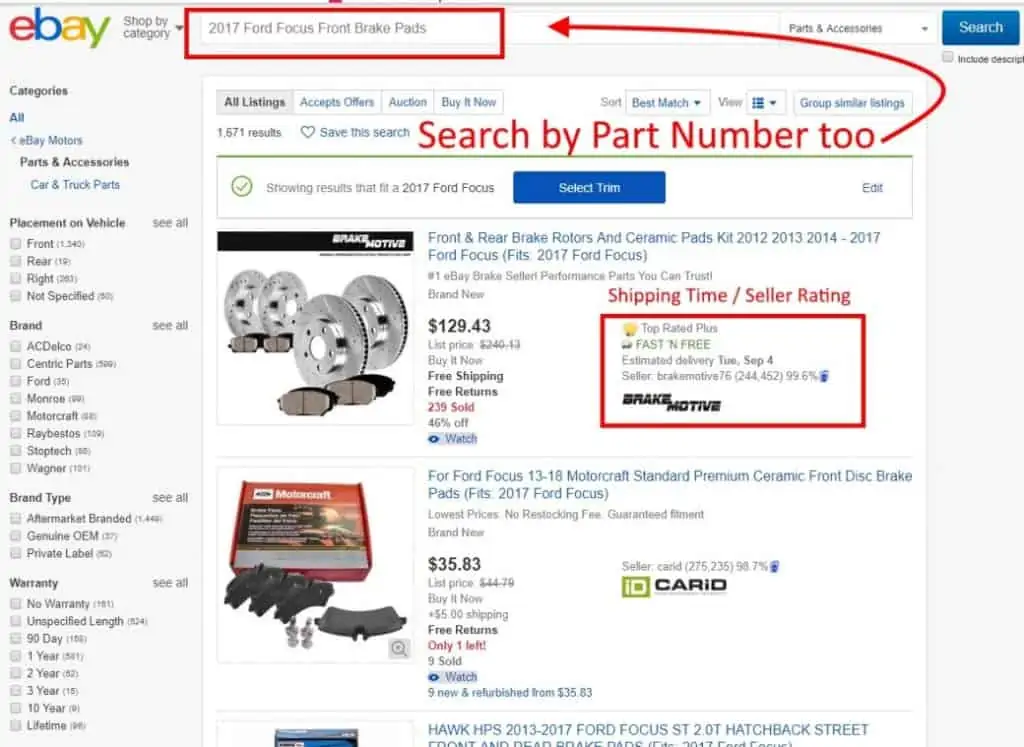 Amazon
You might not think of Amazon when purchasing car parts,  but their stock has increased significantly in the past couple of years and now you can find new and used car parts on Amazon. The main benefit of Amazon is that you can acquire many parts the following day or within 2 days with Prime shipping. Amazon has thousands of automobile parts including brake pads, rotors, suspension components, radios, filters, filters as well as car tires and batteries. Amazon site is huge, but be certain that you navigate to the Automotive section so as to look for car parts. So Amazon can offer you lots of cheap auto parts + they have fast
You can download amazon app here:  amazon.com/app
Buycarparts.co.uk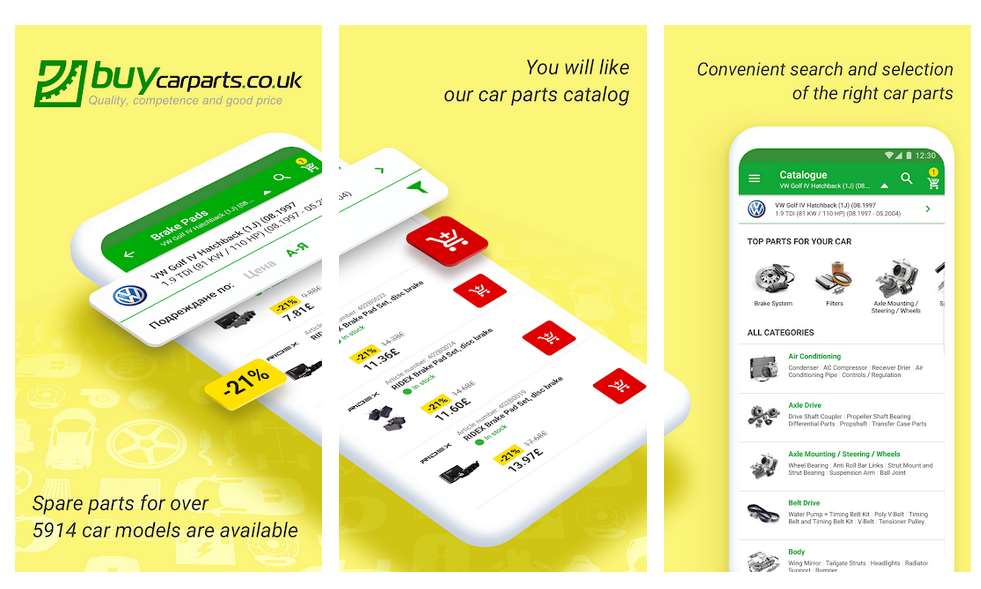 buycarparts.co.uk is one of the leading online car parts and accessories stores in UK. It has a complete choice of high-quality components for a wide assortment of vehicle makes and models – provided at the best prices. Some fantastic things about this site include its always-available customer care and price match guarantees also has great product search and filter system. Free shipping for over £ 140 too. Also need to mention that your order is Safe because you can return the item within 100 days since purchase if the part you bought do not fit for you car. Great too mention too that car parts online shops buycarparts.co.uk also has app for you smartphone!
You can download App from Google Play here: PKW APP
Related posts