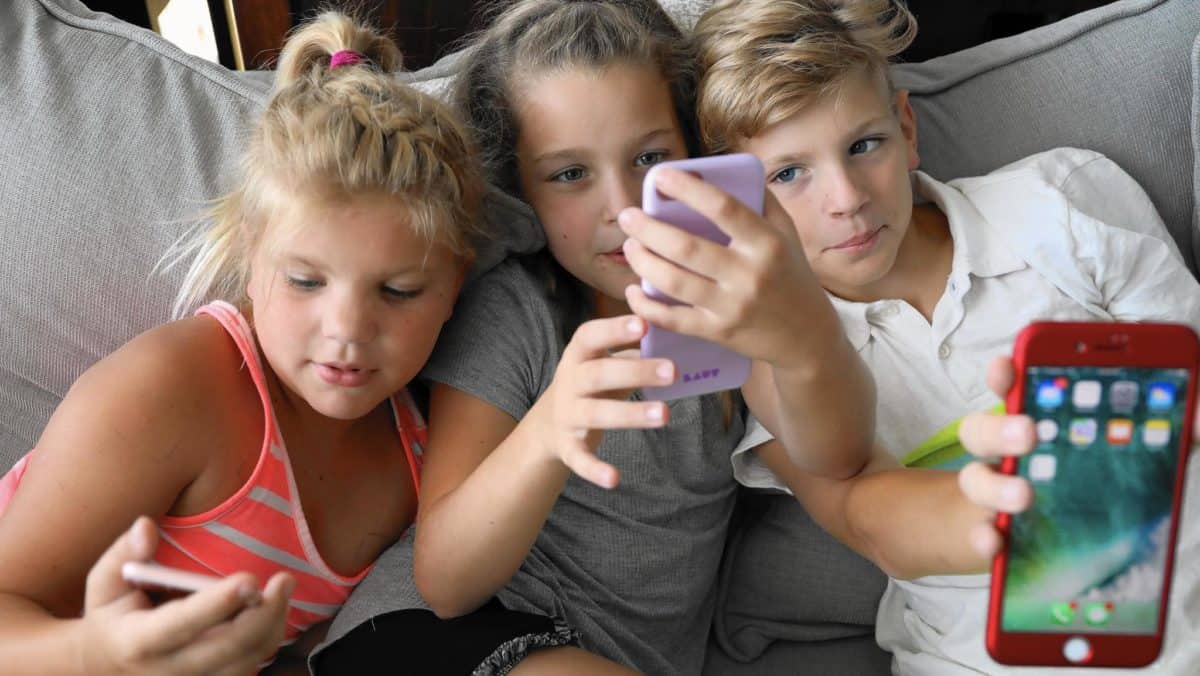 The screens exert a great force of attraction in the children. "Children are curious and very attracted by anything that moves and makes noise," says sociologist Monique Caron-Bouchard.
The screens give them the opportunity to appropriate new powers, for example, those of experimenting and being connected to others. When they play on the screen, young people feel a sense of freedom and control. In addition, they like to use Facebook or YouTube as a showcase to be seen and appreciated by others. "
What advantages do parents derive from the fact that their offspring spend time in front of the screens? When asked about this, the majority of them say they use it to do housework or take care of another child. It also gives them the opportunity to take a shower or dress undisturbed or to wait for children in the car or at the restaurant.
"Screen time" encompasses all types of screens: smart phone, tablet, TV, video game and computer.
Disturbing statistics
The data below reflects the omnipresence of screens in our lives.
American researchers have discovered that more than 90% of children start watching television before the age of 2 and that one in three children can use a smartphone or tablet before they know how to talk!
According to the Canadian Society for Exercise Physiology, Canadians aged 5 to 17 spend, on average, more than seven hours a day in front of their screens.
It is clear that there is little time for young people to do anything other than screen time. According to Ms. Caron-Bouchard, youth activities are not diversified enough. "Children should not be limited to electronic gadgets, but also read, tinker, play with figurines or puzzles, play sports, interact with their parents and friends, etc. "
For or against screens?
Advantages
The American Academy of Pediatrics considers that activities in front of screens can be beneficial for the development of children to the extent that they are exposed to quality content. For example, applications such as Skype or Facetime can foster social interactions.
Various studies show that some applications improve problem-solving skills, follow-up skills, self-control, multitasking, attention, memory, logic, hand-eye coordination and fine motor skills. Some games can reduce stress and have a positive effect on social skills, especially if they rely on cooperation between players.
There are also physically active video games played through Wii-type consoles that move participants and promote overall motor skills.
The inconvenients
Many studies have examined the negative consequences of screens for young people. Too much screen time can affect a child's cognitive and psychosocial development, sleep and eating, attention span, and academic performance. It can also have negative consequences on one's physical health: increased risk of high blood pressure, posture problems, type 2 diabetes, heart disease, overweight and obesity.
So limit screen time for children, yes, without prohibiting it. Here is how you can do it.
Using Limit Screen Time App:

Limiting screen time of kids is not easy if you don't know the right way of doing it. In this contemporary world, parents are provided with a handful of options to limit screen time for kids and among all given options the one that works best is using the limit screen time app such as FamilyTime. With this app in hand parents can regulate their kids' screen time. The app offers many features for screen time management such as screen lock schedulers, auto screen lock options, device controlling features like app blocker, time bank, fun time and many more. Do you wish to see how do all these features work, give the app a try for free. You can get the trial version of the app from the app store on your phone.
Related posts