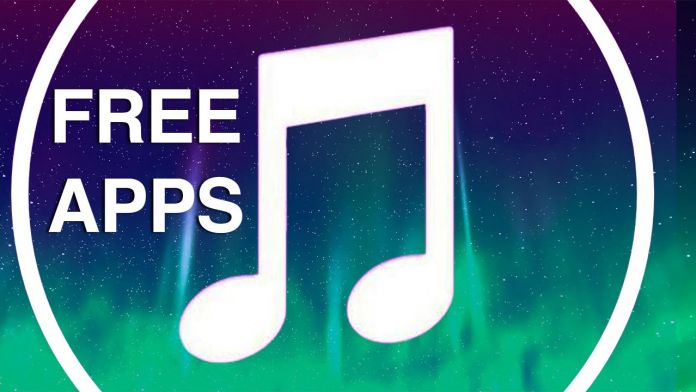 Can you live without music for a one day now? Every day since technology evolved we listening to sounds. No matter in car, on a radio or TV. So our brain is adapted to listen the music. In this modern time we've never had more easy ways to enjoy music, every single day, and there's a wealth of free apps that make it easy to discover, stream and enjoy your favorite tunes on any device you like. Whether you have an iPhone or Android device you can listen to music everywhere, create your music list's share with your friends and enjoy life. Today in this tiny article, we will share with you amazing free stuff! Free music sites for online music streaming on the app, desktop, and other smart devices.
1. Spotify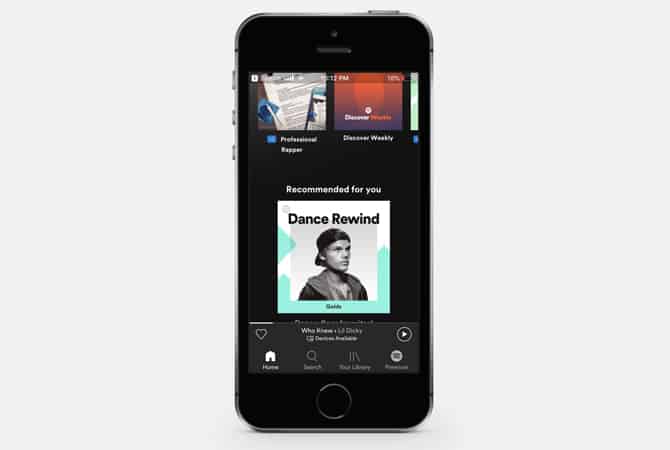 Spotify is one of the most popular free music streaming platform worldwide. It has millions of listeners worldwide listing to millions of songs each day. Being one of the largest streaming sites and apps, Spotify has one of the largest libraries of songs in all popular genres. All the songs free streaming on Spotify are of high quality. Spotify uses machine learning and AI to understand what kind of music you prefer to listen, and suggests the songs based on your listening habits. Spotify is getting really good at suggesting songs for you.
This streaming platform is available on all major platforms. You can use its streaming site to listen on the browser or download its app for Android and iOS to listen on the go. There is also an app for Windows, Mac, and Linux.
Spotify's music streaming has both free and paid membership. As a free member, you will gain unrestricted access to all the songs available on Spotify. A premium user can download a song to listen to offline while a free user cannot do that. Also, as a paid member, you can skip unlimited tracks while for free users that is limited to few skips a day only. The biggest difference is that free users will have to listen to ads after every few songs. I have personally used the free version of Spotify for many months, and I really liked the service. If you don't mind listening to a few ads occasionally, then Spotify is one of the best music streaming sites and apps you can try to listen to free music online.
2. Google Play Music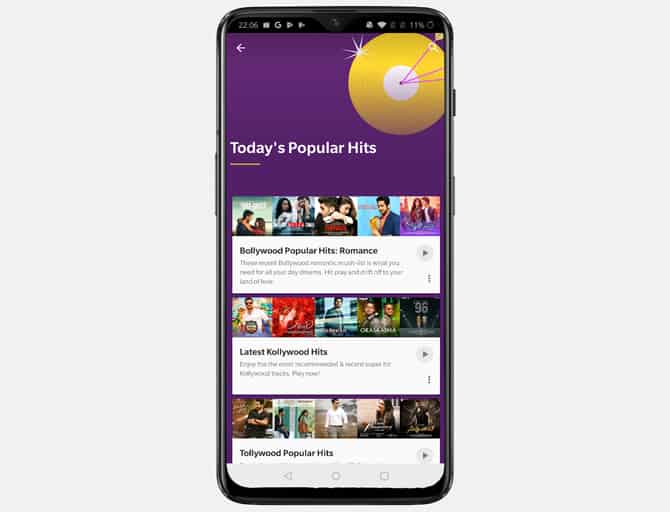 Google Play Music is another popular free music streaming platform where you can stream hundreds of thousands of songs for free without downloading. You can search for songs by song name, artist name album name, and more and stream instantly. There are hundreds of pre-made playlists for you to start playing depending on your mood and activity.
Another cool feature of this free music site is that you can upload almost 50, 000 legally downloaded songs to stream them from anywhere online. Google Play Music is available on the Google Play Music website, Android app, and iOS app. This music service from Google has both free and paid membership. The free membership is ad-supported and requires you to listen to songs only as a radio station based on your interest. But if you upgrade to premium, you can enjoy ad-free music with unrestricted access to over 40 million songs and the ability to listen offline.
Google Play Music is definitely one of the best free music apps for music streaming on Android, iOS, and on website.
3. Pandora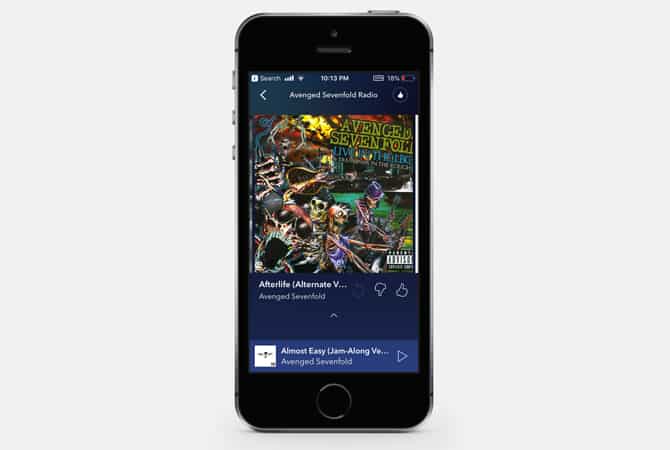 Pandora also known as Pandora radio, is another popular free music site and app for online music streaming. Pandora work as an internet radio where you can listen to songs which have similar music trails. You can select few artists, and genres and Pandora will create few radio stations around those interests. You can rate those songs selected by the system with thumbs down or thumbs up. Pandora learns from your learning habit and becomes better over the period. On this music streaming platform, you can listen to unlimited tracks with few ads in between. You also get unlimited skips, personalized stations, and access to hundreds of free podcasts.
Pandora music streaming supports both web browser via their website and apps on Android and iOS. Pandora also offers a few paid plans which will enable you to access Pandora library ad-free and also you can play on-demand songs of you like. Pandora is one of the best free music sites for online music on Android and iOS smartphones.
4. Radio.Garden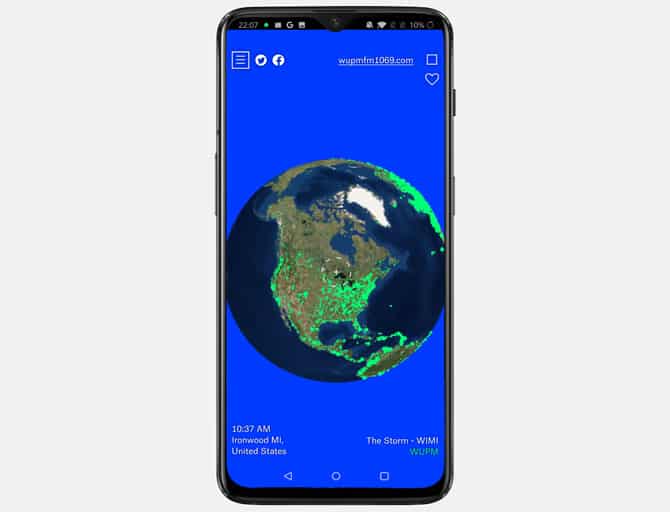 Unlike others, Radio garden lets you stream current radio from around the world. When you open the app, you see a globe with lots of green dots. This green dot represents a city. When you zoom in and tap on it to tune into the radio stations broadcasting from that city. It's pretty cool though, which is why it made it to the list.
Pros
A wide range of Radio Stations
You can search stations based on map locations
Cons
No option to manually search station either by frequency or Name
Platform: It is available for both Android and iOS.
5. Apple Music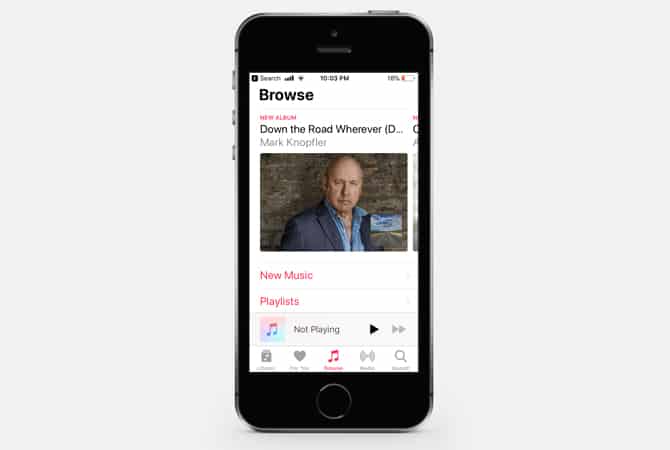 Apple Music is a fairly new service offered by Apple but it certainly lives up to the name. Not only you can listen to all the songs but music videos as well. It processes your music taste and spews new mixes every Friday tailored just for you. With the latest integration with Genius lyrics, you can listen to every song's lyrics right on the app. Might I add Apple music seamlessly work across the whole Apple Ecosystem? Apple boasts 45 million soundtracks on their library.
Pros
One of the best audio quality thanks to 256kbps AAC bitrate
Early access to most top-tier artists
Cons
The UI uses a lot of white and pink color, making it uncomfortable at times
Platform: Apple Music is available for both Android and iOS
6. Amazon Music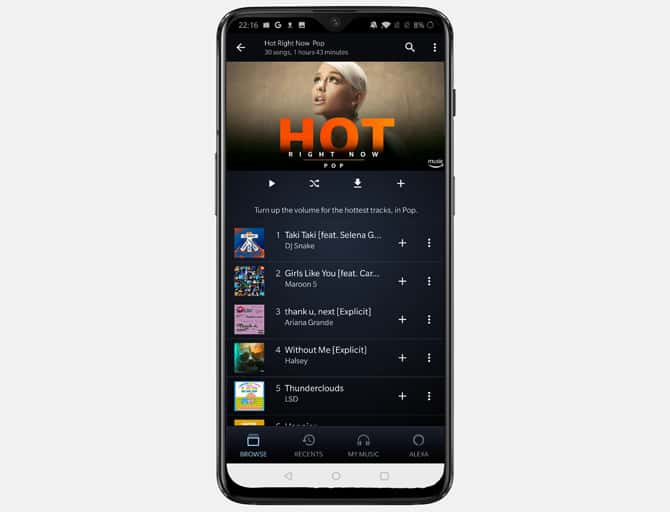 If you have an Amazon Prime subscription, you get access to Prime Music for free.
It's kind of similar to Spotify and Google play music, where you can search and play your fav songs but with two major difference, there aren't any ads and the catalog is much smaller than Spotify and googles play music. How small, well, the free version of Amazon music has 2 million songs, while apple music has 30 million songs. In my experience, if you listen to popular bands like Metallica and Pink Floyd etc, you can easily find them on amazon music. Overall, if you are a prime customer, it makes sense to try out Amazon music.
Pros
No Ads
Easy to find popular songs
Cons
Comes bundled with Amazon Prime,  no price for a standalone product
Platform: Amazon music available for web, Android, iOS, Fire devices and of course Amazon echo series.
7. Musi
If you like streaming music from YouTube a lot then Musi is the app for you. Now, before we being, Musi is only available for iPhone. So, if you an Android user, who would like to stream YouTube music in the background, you try NewPipe.
The app lets you add videos from YouTube and SoundCloud to your own custom playlists. But what unique about Musi is that it can keep playing music when you close the YouTube app. My fav feature though has to be the sleep timer. Perfect if you are like me who listen to YouTube before going to bed.
Pros
You can build your own custom library
Background playback
Sleep Timer
Cons
Can't store tracks offline
Platform: It's available on iPad and iPhone
8. YouTube Music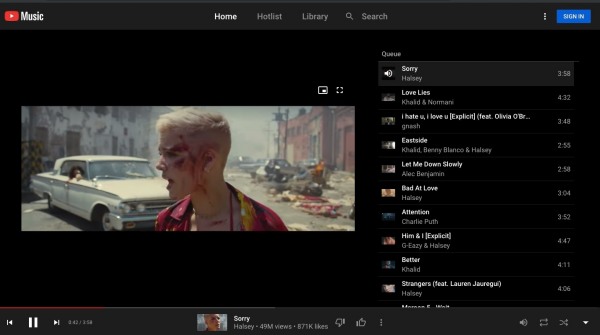 YouTube is one of the largest platform, where people and creators can upload all kind of videos. This has opened the door for millions of creators to show their talents to the world. Music is also one of them. Many creators who had no resource earlier now making music videos of their own and sharing on YouTube for the world to see. YouTube Music is a service by YouTube, which only lets you stream music from YouTube. You can find and listen to all those music that are available on YouTube.com. The interface is very unique, and there are also ready-made playlists for you to listen to unlimited numbers of songs for free online from YouTube. This makes YouTube music one of the best music streaming platforms to listen to free songs online without downloading.
YouTube Music also recently launched a premium service, which will let you play music in the background and also the ability to take music offline for online streaming. YouTube Music free service include occasional ads which can also be turned off by subscribing to the premium service. YouTube Music can be accessed from its website at music.YouTube.com or by its app for Android and iOS.
There is no doubt that YouTube is a great alternative site to listen to free music online.
Related posts