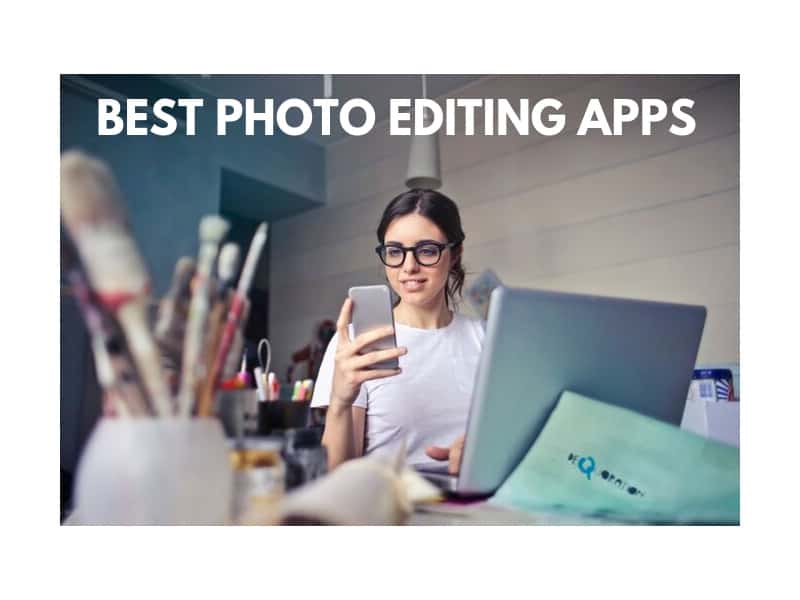 There are so many cool picture editor apps that can enhance your shots even on your iPhone. These apps have been frequently used since they allow you to perform basic photo edit or color correction quickly. Even inexperienced users can cope with this task.
However, some of these apps can no longer be called amateur, because they include the functions and capabilities of professional photo editing programs like Adobe Lr or Adobe Ps.
It is rather hard and time-consuming to find the best picture editing app that will meet all your requirements. That is why I collected the best Free Cool Photo Editing Apps which are available on Google Play or App Store.
1. Picture Editor Apps by Adobe
Features: There are many professional image editing tools and functions, including cloud storage support and the capability to synchronize with desktop programs. You can even apply presets created in Lightroom CC.
Adobe develops professional products for mobile operating systems. Photoshop Express and Lightroom CC are the most popular picture editing apps. Read more about other free alternatives to Photoshop.
Photoshop Express is designed for quick image editing – cropping, color correction, changing contrast, image flipping and red-eye removal. However, the program also has several functions that will be helpful for professionals.
You can work with color and lighting, panoramas and photos in RAW format, apply various filters with interesting effects, remove unnecessary elements in the picture as well as add frames. Read this Photoshop Express Editor Review to learn more information about this image editor app.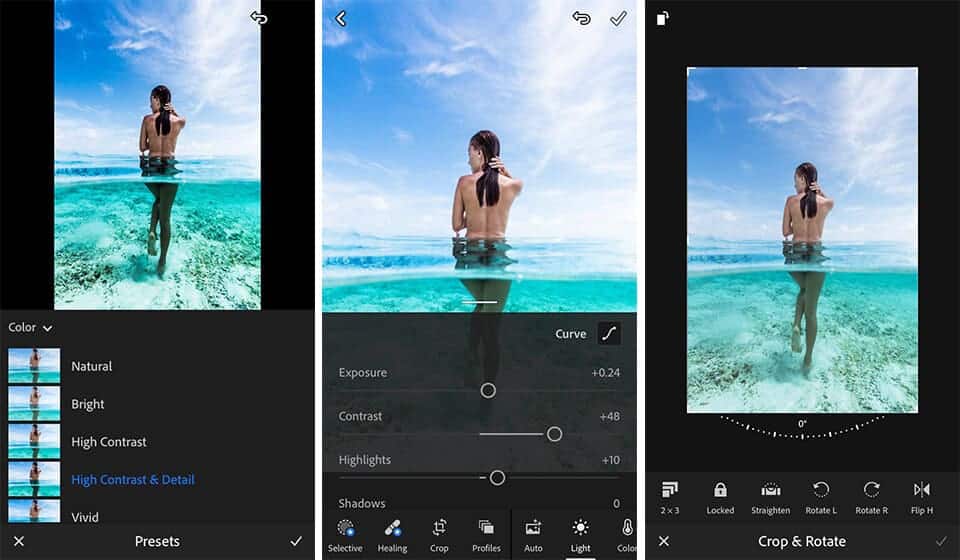 Lightroom CC Mobile is a more professional and powerful picture enhancer app that is designed mainly for tablets. However, it is rather convenient to use it on smartphones.
You can use Lightroom Mobile for free, but you need to be registered in Adobe Creative Cloud (this is also free). Among the features of the application, you can find a large number of customizable tools and the ability to undo the changes.
Also, it is possible to edit photos in RAW format and synchronize the app with the Adobe Cloud.
Also read: Photo Editing App To Remove People From Photos

2. Afterlight Picture Editor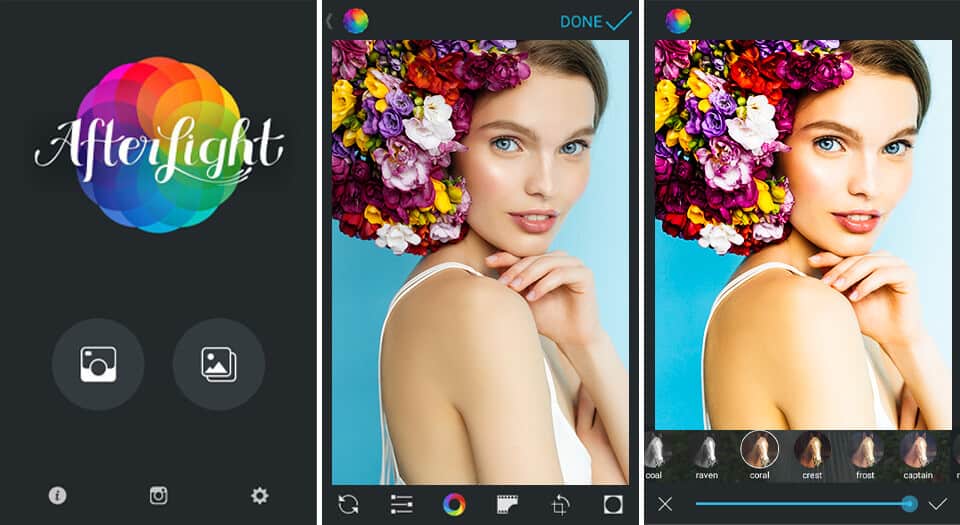 Features: A simple social media integration within an app, a large selection of textures that can be applied to the photo in one click.
Afterlight is a full-featured iPad and iPhone picture editor app. To get started, you will need to add a picture from the gallery or take a new one with a built-in camera app (in this case, flash, timer and grid features are not available).
When editing photos, you can adjust brightness, contrast, saturation, exposure, shadows and light. Also, you can correct tones and temperature as well as add vignetting, sharpness or noise.
The filters section is divided into three categories: Original, Guest and Seasons. The first category contains both free and paid filters. There is also an excellent selection of film effects which are sorted into three categories: Dusty, Light Leak and Instant film.
The edit icon includes such functions as cropping, mirroring and photo rotation. You can send the finished photo by email, save to the device gallery and upload to Instagram, Twitter or Facebook.
3. TouchRetouch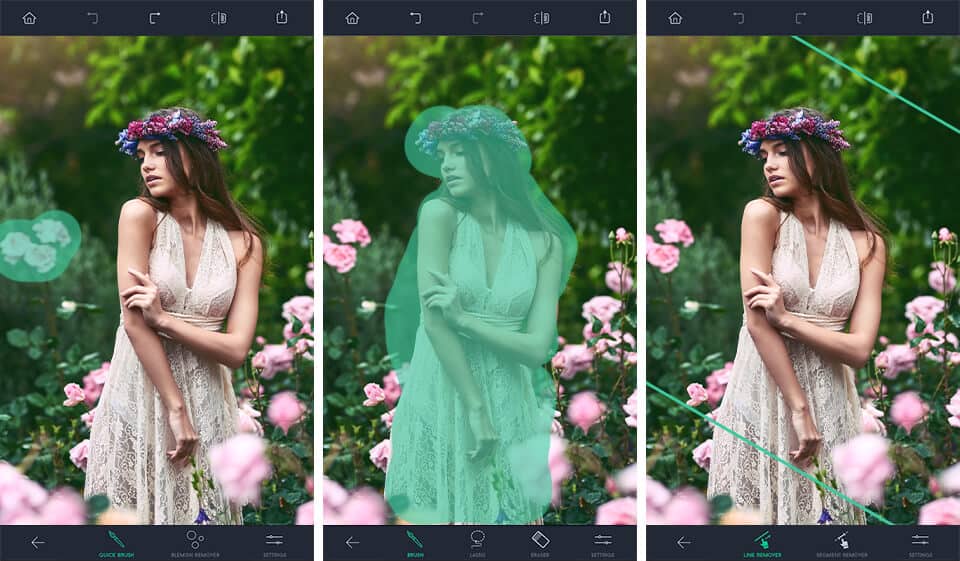 Features: A complete set of mobile photo editing tools. It has popular Photoshop tools, such as Stamp, Brush, Lasso and Smart Eraser.
TouchRetouch is the best picture editing app for iPhone. It is designed to remove unnecessary objects in your shots, like animals, garbage, wires and even people. Almost every photo editor has a similar function.
However, their maximum is to eliminate a pimple on the face. TouchRetouch can easily do more serious tasks. All TR features are included in four modes: Object Removal, Quick Repair, Line Removal and Clone Tool.
The image editing functions are similar to those in Photoshop, but they are implemented as simply as possible. Smart algorithms can distinguish the pixels as well as recognize the objects for removing.
If you want to quickly edit your picture, the app will cope with this task very well. However, if you have a complicated background, the app will struggle when filling in the gap.
Clone Stamp tool allows you to make additional improvements in your image but it's rather difficult to do it on the small iPhone screen.
Also read: VidMate Apk Download | Latest Version for Android
4. Polarr Picture Editor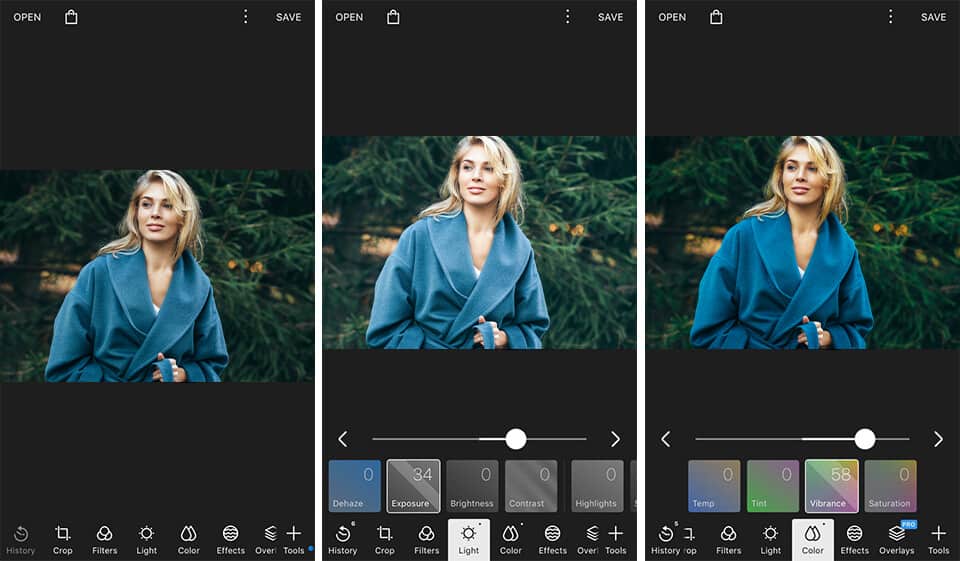 Features: A cheaper and simpler photo editor than Photoshop. Many automatic functions and filters are available out of the box, which is very convenient for beginners. Professionals will appreciate the ability to work with layers and adjust colors.
The developers did their best to create the easy to use but at the same time complex tool for image edit. Polarr features an intuitive interface, a set of auto-correct functions, as well as a collection of filters and tools for working with color reproduction, lighting and layers.
Polarr tries to keep up not only with the modern trends of mobile photography but also provides maximum opportunities for professional users. The picture enhancer app is compatible with all devices, including macOS, Windows and Linux.
In addition, it is possible to use a full-fledged online editor. Wherever you are, you can access advanced tools for tweaking your images.
5. VSCO Cam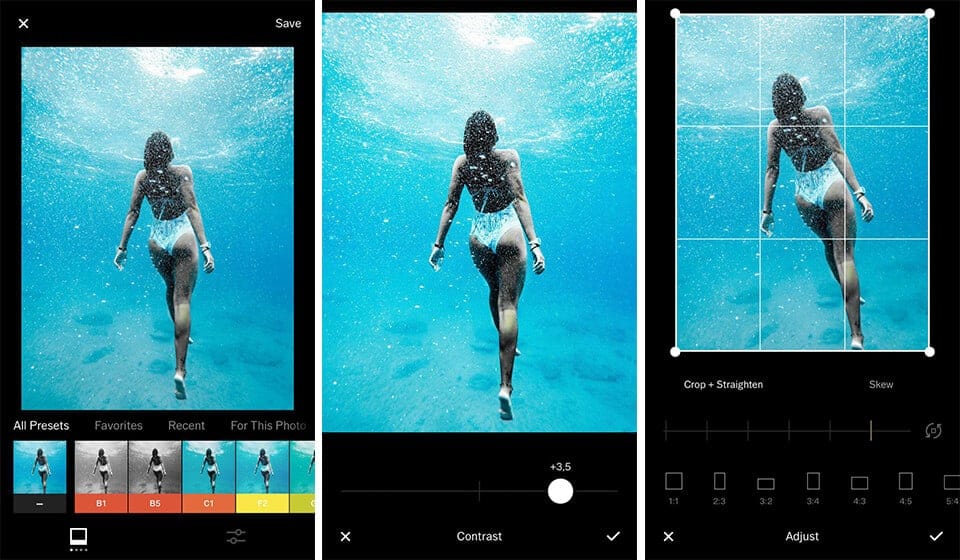 Features: The opportunity to add "your own style" to social media photos using the popular VSCO filters. You will get a series of harmonious shots in the same color.
Among various cool picture editor apps, VSCO is truly an attention-worthy one. Its developers believe that they designed not just an image editor, they created an entire community of creative people in one app.
In addition to the photo editor, the VSCO app has a feed and an internal social network. You can create photo collections, save your favorite pictures and even edit videos.
The main thing in VSCO is the filters. They are beautiful, stylish and adjustable. Most of them are inspired by film photos. The developers say that all filters were created from scratch and weren't copied from other systems.
Like many photo editors, VSCO is a user-friendly and decent alternative to Photoshop. In addition to the common functions, such as applying filters and textures, cropping and color correction, VSCO is also a kind of photo lovers' community.
There is also an opportunity to subscribe to the VSCO X service to get constant access to new filters and effects.
Related posts