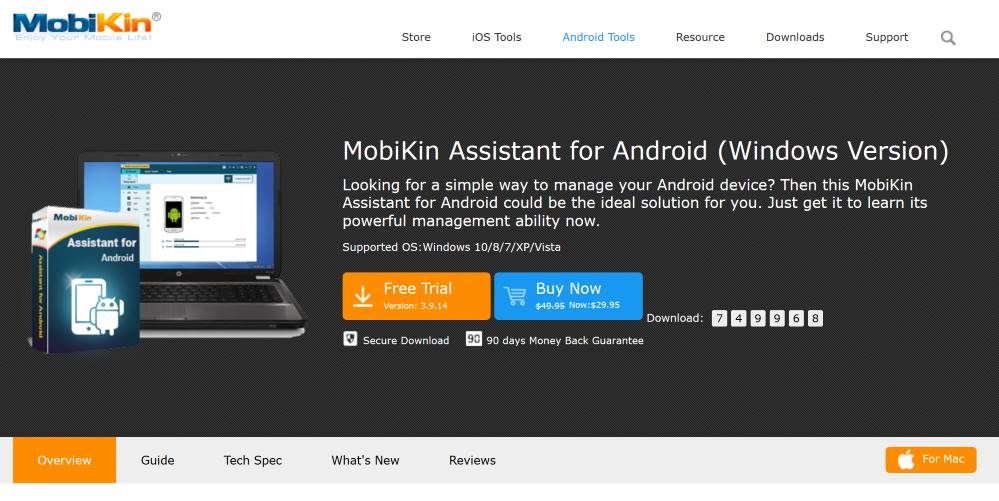 MobiKin Assistant for Android is the best app management software that I had ever used so far. This software is very easy to use and works fantastic in your PC and Laptop. You can also get the service of backing up your data and restore it whenever you want. All you need to do is just connect your phone with your PC and click on the backup button and all your data will be saved in your PC as a backup and whenever you want to restore it just connect your mobile phone with your PC and click on the restore button and all your data will be restored in your mobile phone, it is that simple. You can also connect your phone via Wi-Fi.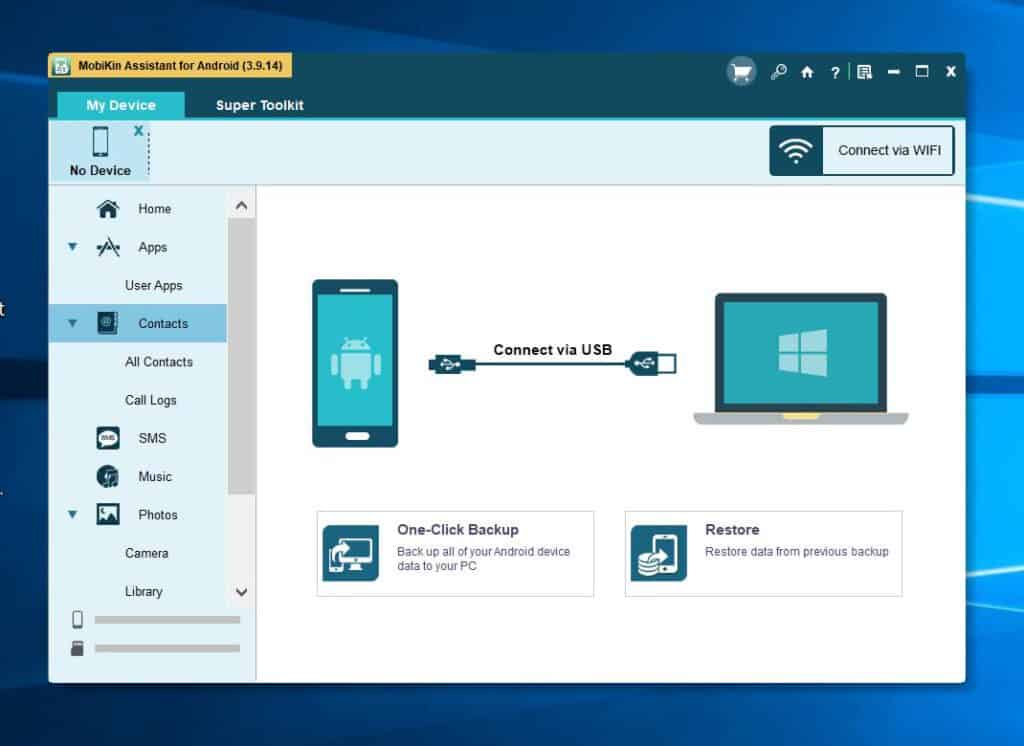 MobiKin Assistant for Android features
User Apps
With this software, you can easily manage all your phone apps in one place. You can see old apps or not used apps at all and delete or export them easily all at once via your Windows pc or laptop. If you have trouble installing .apk files with the help of this software you can also install apps from your computer.
User Messages
This software also manages your SMS messages. You can export/import or delete them. One more great feature, you can send SMS from this program too, just enter the recipient number and press a button.
Contact List
This Software also helps you to manage your contacts and even show you the call log which makes it similar to your mobile phone and it feels you like you are using your mobile phone. With only a few clicks you can manage import/export/delete or add the new contact to your phone. This feature is very useful to manage your contacts in one place if you have a huge contact base and also this is great to transfer these between phones if you do not want to use Google cloud or any other service.
User Music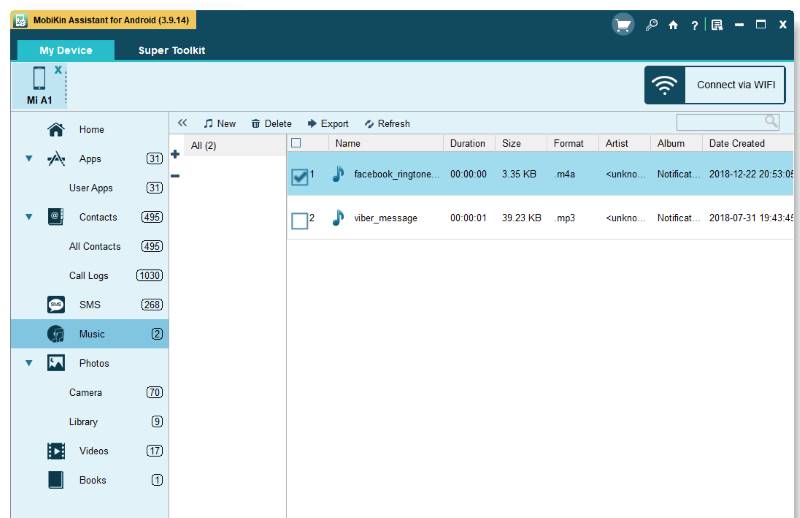 If you have a phone with a lot of free space and like to listen to the latest music or like to listen to music there is no internet for you Spotify player with help of this program you can easily upload tracks from your computer. Also, you can manage your cellphone storage.
Also read: iPhone Won't Turn On Or Charge?
User Videos
Videos are the kind of data that will take most of the storage of our mobile phone so we need to delete the unused files time to time and this process is very time-consuming so this software will make that task easy for us it just simply monitors the unused files and show you the simplified data of unused files and after your permission, it will delete all the unused files from your mobile phone and make it clear to store new videos. But please use it carefully there is no video preview on this app and you can only see thumb, duration, video creation date, etc.
User Books
Books are the most precious thing for a person who loves to read books and reading new books is the most favorite thing for that person and the situation is very frustrating when you want to download a new book but you find that there is no more space in your mobile phone so this software also cleans up the books that you had completed and not read from a very long time and make a simplified list of that data and delete them after your permission.
User Photos
Photos are the only way to keep that memory with you and there are many moments that you won't capture in your mind and never want to delete them but your phone does not allow you to do that. But this software will solve your problem completely because when we click photos there are many photos that are exactly same to each other but booth the photos acquire space so this software will pick those duplicate photos and show you in a tabular form and if you want to delete them you can delete them and free up some space in your mobile phone. Also, you can export them to your computer.
Super Toolkit
This software contains an option of super toolkit where you will find some awesome tools which help you to manage your mobile phone more efficiently and easily. There is an option to Restore or Backup all your phone data. Also, there are many tools like Doctor for Android which helps to recover your data like contacts, SMS. There are tools available for IOS users like Eraser for IOS and Assistant for IOS but these are optional and are paid ones.
Also read: Snoopza Review – Android Phone Spy App
Pros and Cons of Using MobiKin:
Pros:
Easy to use – this software is very easy to use. You can choose the things you want to do without thinking.
Easy connection – MobiKin Assistant for Android has a great device connection option, you can connect via cable and via Wifi network. Also, one good feature that you can connect two devices at a time.
Cons:
Cost – Free version has limitations and the paid version cost about $30.
Resolution – If you have ISP 2560×1440px resolution laptop screen and use scale layout (for example scale up to 175%), the software text looks a bit too small. I hope developers will fix this soon.
Price
You can now get this great MobiKin Assistant for Android just for $29.95 for a 1-year license. This also includes 90 days money-back guarantee if you see this software won't fit your needs.
Download: MobiKin Assistant for Android
Related posts