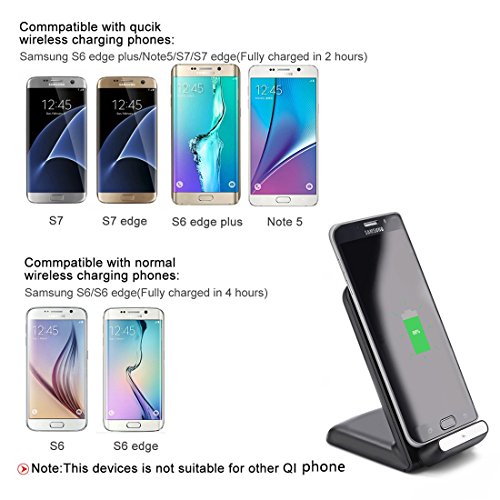 Just a few weeks ago my colleague showed me this cool fast charger that he bought from Amazon.  At first I wasn't sure if it is practical or useful enough, but after only using it once I just had to buy it.
This ZDW Qi Wireless Fast Charger is suitable for  Samsung S6 edge plus/Note5/S7/S7 edge/S6/S6 edge devices only, so please be aware of that.

Talking about the product, I have to say that I was pleasantly surprised. This charger takes only two hours to fully charge your device and nowadays it can be a life changer. There is no need of cables or USB interface in order to use it and that's always a good thing. Simplicity and efficiency – these are the things that consumers need and in this case – you're definitely getting it. In order to start charging you're device, you have to place it on a holder stand and that's it! If you ask me, this design offers the best view angle possible, so you don't have to worry about anything and can continue to do your job.
These days time is the most valuable source and using the ZDW Qi Wireless Fast Charger you can make the best of it. You can read emails, answer important calls or even watch a movie – and everything is done while you device is charging. Pretty cool, right?
The charger itself is made out of plastic material, which means it is lightweight and durable. It holds your smartphone really nicely, so there is no sliding back and forward. Also there are LED indicators that inform you about the charging status: blue for charging and red for fully charged.  You can use it at home, at the office or even on a plane and you'll see that this simple device can make your life a lot easier. In my opinion it's definitely a must have for everyone.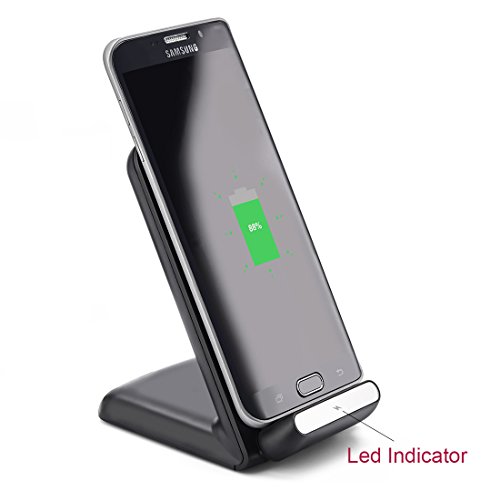 If you're interested in buying a fast charger, trust me ZDW Qi Wireless one won't let you down. It's a perfect choice if you're looking for high quality, modern design, efficiency and smart price. If you're interested, you can order it on Amazon for fair price of only $23.99 and free shipping included. More cool and useful gadget's here.
Also, if you decide to make a purchase or you already have this charger, please share your thoughts about it in the comment section below. It would be nice to read about you're experience with this device!
Related posts