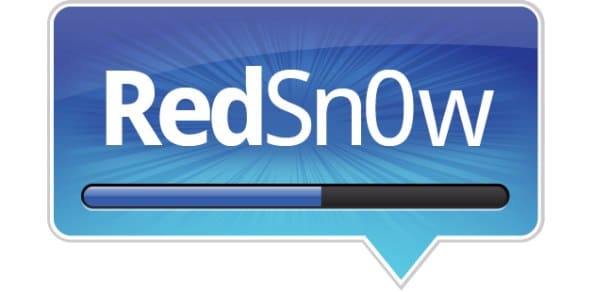 Redsn0w tool is name that we all associate with jailbreaking ios devices, one of the most reliable tool created by Dev-Team also this tool works very well and easy. Originally called QuickPWN, this jailbreak tool was quickly renamed, and has now become a household name for most jailbreakers. Unlike PwnageTool, Redsn0w works works on all major platforms, including Mac, Windows, and Linux and is considered to be among the most dependable jailbreaks tools by the whole community.
Also read:  How to Downgrade your iPhone iOS 12.3 to iOS 12.2 
As of 2018, the latest version of Redsn0w is 0.9.15 b3, and this download only works with a limited number of iPhones, iPods and iPads. However, in some YouTube channels and, of course, in Google, you will find articles titled " download Redsn0w 1.0″ for iOS 7, iOS 8, etc. -all we can say that these are entirely misleading. Downloading a jailbreak software from such sites will test your patience, you would end-up filling shitty surveys. With this website, we aim to improve your jailbreak experience a little safer by providing the right tools. We host redsn0w and it's alternatives on our servers so that you can securely download them without any delay.
Direct download link for all the versions of Redsn0w:
RedSn0w CLI 0.4.3: [Mac, Windows]
RedSn0w 0.9.9 beta 9: [Mac, Windows]
RedSn0w 0.9.9 beta 6: [Mac, Windows]
RedSn0w 0.9.9 beta 5: Mac
RedSn0w 0.9.9 beta 4: Windows
RedSn0w 0.9.8 beta 7: [Mac, Windows]
RedSn0w 0.9.6rc15: [Mac, Windows]
RedSn0w 0.9.6rc14: [Mac, Windows]
RedSn0w 0.9.6rc13: [Mac, Windows]
RedSn0w 0.9.6rc12: [Mac, Windows]
RedSn0w 0.9.6rc11: [Mac, Windows]
RedSn0w 0.9.6rc9: [Mac, Windows]
RedSn0w 0.9.7 beta 6: Mac
RedSn0w 0.9.7 beta 5: Mac
RedSn0w 0.9.6 RC8: [Mac, Windows]
RedSn0w 0.9.6 RC7: [Mac, Windows]
RedSn0w 0.9.7 beta 4: Mac
RedSn0w 0.9.7 beta 3: Mac
RedSn0w 0.9.7 beta 2: Mac
RedSn0w 0.9.7 beta 1: Mac
RedSn0w 0.9.6 beta 6: [Mac, Windows]
RedSn0w 0.9.6 beta 5: [Mac, Windows]
RedSn0w 0.9.6 beta 4: [Mac, Windows]
RedSn0w 0.9.6 beta 3: [Mac, Windows]
RedSn0w 0.9.6 beta 2: [Mac, Windows]
RedSn0w 0.9.6 beta 1: [Mac, Windows]
RedSn0w 0.9.3: Mac
RedSn0w 0.9.3: Windows
RedSn0w 0.8 3GS: Windows
RedSn0w 0.8 3GS: Mac
RedSn0w 3.0: Windows
RedSn0w 3.0: Mac OS X
Related posts