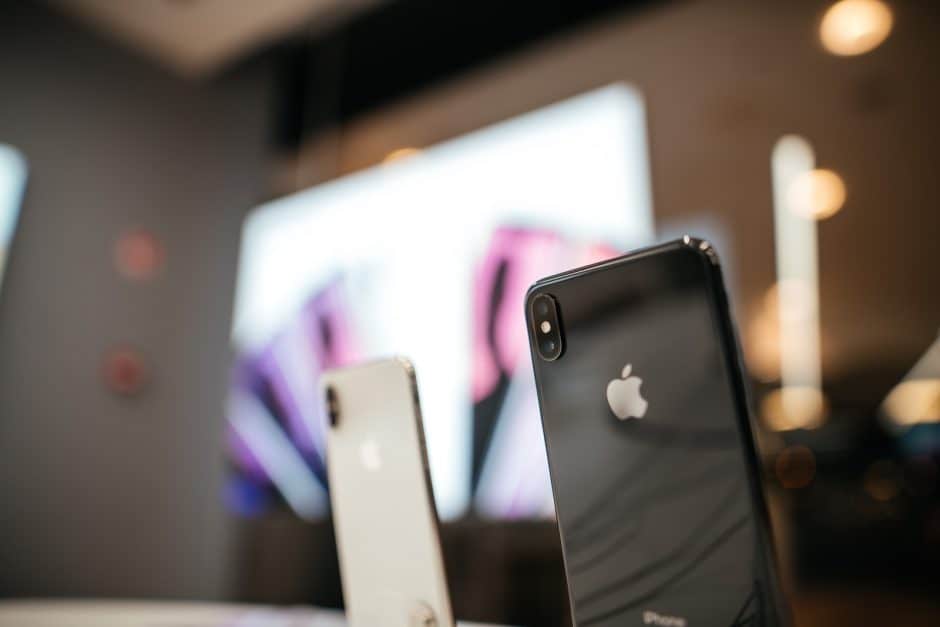 As one of the best smartphones on the markets, it only makes sense the iPhone XR or iphone XS juggles its role as a mobile entertainment system seriously. Thanks to its Retina display and Fusion chip architecture, it's a competent gaming gadget that can keep up with the latest mobile games.
There are a lot of new releases out there that we're excited to see on our displays, but today we're look at the top 3: Guardians of the Galaxy: The Telltale Series, Contest of Champions, and Star Wars: Knights of the Old Republic. With just one adjustment to your phone to improve its grip, these games have the ability to transport you to different worlds wherever you log in.
Guardians of the Galaxy: The Telltale Series
Episode one of this five-part series follows Star-Lord and his band of mismatched heroes as they figure out what to do with an immensely powerful artifact. Each character has his or her own opinions, including a rag-tag group of villains who are willing to tear the universe apart in order to get their hands on this relic.
The game itself recaptures the humor of the movies as you follow the characters, and the galactic romp is set to the cheesy pop-rock anthems that made up the movies' soundtracks. It's a surprisingly character-driven action-adventure, as your decisions of dialogue and action will customize your Telltale experience.
Also read: Iemu Apk For Android to Enjoy Apple Apps
Marvel Contest of Champions
For those anxiously awaiting the upcoming Spider-Man: Homecoming or the far off Avengers: Infinity Wars, you're best choice of game would be Marvel Contest of Champions. It's a typical fighting game that pins the unlikely heroes of your comics against the universe' worst villains. Your task is creating the ultimate team of champions capable of going head to head with Kang and Thanos in order to save The Marvel Universe from destruction.
Contest of Champions ignores most alliances and rivalries, as the state of the universe supersedes these petty squabbles. As long as they're a Marvel character, you can collect them and add them to the team. Choose from like Star-Lord, The Hulk, and Deadpool and pair them up with villains like Magneto and the Winter Soldier to build an unstoppable force of super-beings.
Also read: How to Downgrade your iPhone iOS 12.3 to iOS 12.2
Star Wars: Knights of the Old Republic
Otherwise known as KOTOR, the latest Star Wars RPG is an epic. As one of the last surviving members of the Jedi Order, you have to decide whether you'll use the Force to save the Republic or destroy it. As you walk down your chosen path, you'll learn to control the Force and build a respectable roster of skills.
Equipped with a lightsaber and a team of customizable characters you'll take your starship, the Ebon Hawk, through 8 distinct worlds as you protect or conquer the known galaxy. Its immersive world belies the smaller platform, and you'll forget you're travelling around Tatooine and Kashyyyk from your Plus.
The choice of going Dark Side isn't one to make lightly. Neither is your choice of skin once you start playing these games out in the real world. Part of the appeal of loading you with a ton of the latest games is its ability to transport you into another world while you're stuck on a bus during rush hour traffic.
There's just one issue. When you're in the fight of your life against Thanos, you can't exactly keep an eye on your fellow passengers. One sharp elbow as someone attempts to get off the bus can cause your iPhone to go flying. While the Retina display is perfect for your gaming, it's less equipped to handle a drop to the floor.
In addition to making the most eye-catching iPhone decals on the market, the designers from dbrand understand the needs of using your handset in the real world — aka a crowded bus where the term personal space has lost all meaning. That's why the iPhone skins at dbrand enhance the grip of your phone. Its vinyl material is texturized in such a way that makes it easier to hold while you're busy exploring the universe with Star-Lord.
Also read: Backpage Alternative Websites 2019
Other than accidental spills, there aren't many obstacles stopping you from playing the latest games on your iPhone. They certainly aren't coming from your phone. As a high-performing handset with arguably the best screen on a smartphone, Apple's flagship makes it easier to catch up on your favorite characters wherever your sign on. Try The Telltale Series, Contest of Champions, and KOTOR to see how well it performs before tackling the rest of the iOS mobile game set for release this year.
Related posts