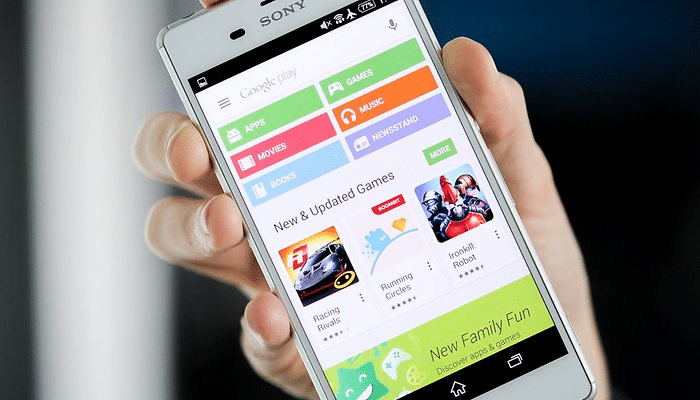 Who doesn't like phone applications? They make many aspects of our lives easier and entertain us when we're bored. Best of all, they don't cost much, or anything at all! You only need to have a mobile phone and internet connection and you're good to go.
While most apps on your Android phone are likely free or cost just a few dollars, there are some apps that deem themselves much more valuable than that. Let's take a look at the top 10 most expensive Android apps, their usage and price.
5-Minute Sports Medicine
[Price: $99.99]
5-Minute Sports Medicine is an educational app that contains information on medical problems commonly seen in sports medicine. It boasts 280 topics, ICD-9 codes, SNOMED codes, and the ability to personalize your "favorites". It's nothing too special and the interface is antiquated at best, but it is written and edited by several actual doctors which is probably why it costs a bunch. Unfortunately, it seems as though this app is no longer being supported with it's last update being in 2013. The last added feature? Support for the Nexus 7.
Get it now on Google Play!
---
Abu Moo collection
[Price: $400 each, $2400 total]
Developer Abu Moo has taken expensive to a whole different level. Instead of having just one "most expensive app", he has released a series of six applications, each hitting the ceiling when it comes to cost in the Google Play Store. The apps are simply names of precious gems. Collecting all six gems will cost you about as much as a Mac. Each app comes with a one by one sized widget that does nothing but show the gem on your home screen. Warning, buying all six will make you want to re-evaluate your life.
Get it now on Google Play!
---
[Price: $75]
Dr Web is an antivirus app and it's actually a pretty decent one if you're into that kind of stuff. Unlike most, it offers a ton of ways to pay for the app and one of them is the absurdly expensive $75 for a lifetime license. Or is it so absurd? Most antivirus apps have monthly or yearly subscriptions that can rack up quite a bit of cash in the long run. Comparatively speaking, a flat $75 payment would actually save you money in the long haul. Irony at its finest.
Get it now on Google Play!
---
[Price: Up to $99.99]
Freemium games hold a special place in all of our hearts. There's a place in the heart for rage, right? Anyway, most freemium games have sets of "gems", "gold", or other in-game currency that you can buy to unlock parts of the game faster. These goods are sold in increments depending on how much you feel like spending. Most upper tier freemium games have options that go all the way up to $99.99. The most expensive option buys you an absurd amount of the in-game currency and lets you jet passed virtually everyone. What's funny is that the people who buy gems at that rate are hated by everyone else. Thus, if you ever wondered how much it would cost to be universally hated (except the developers, obviously), $99.99 seems to be the answer.
Get it now on Google Play!
Related posts