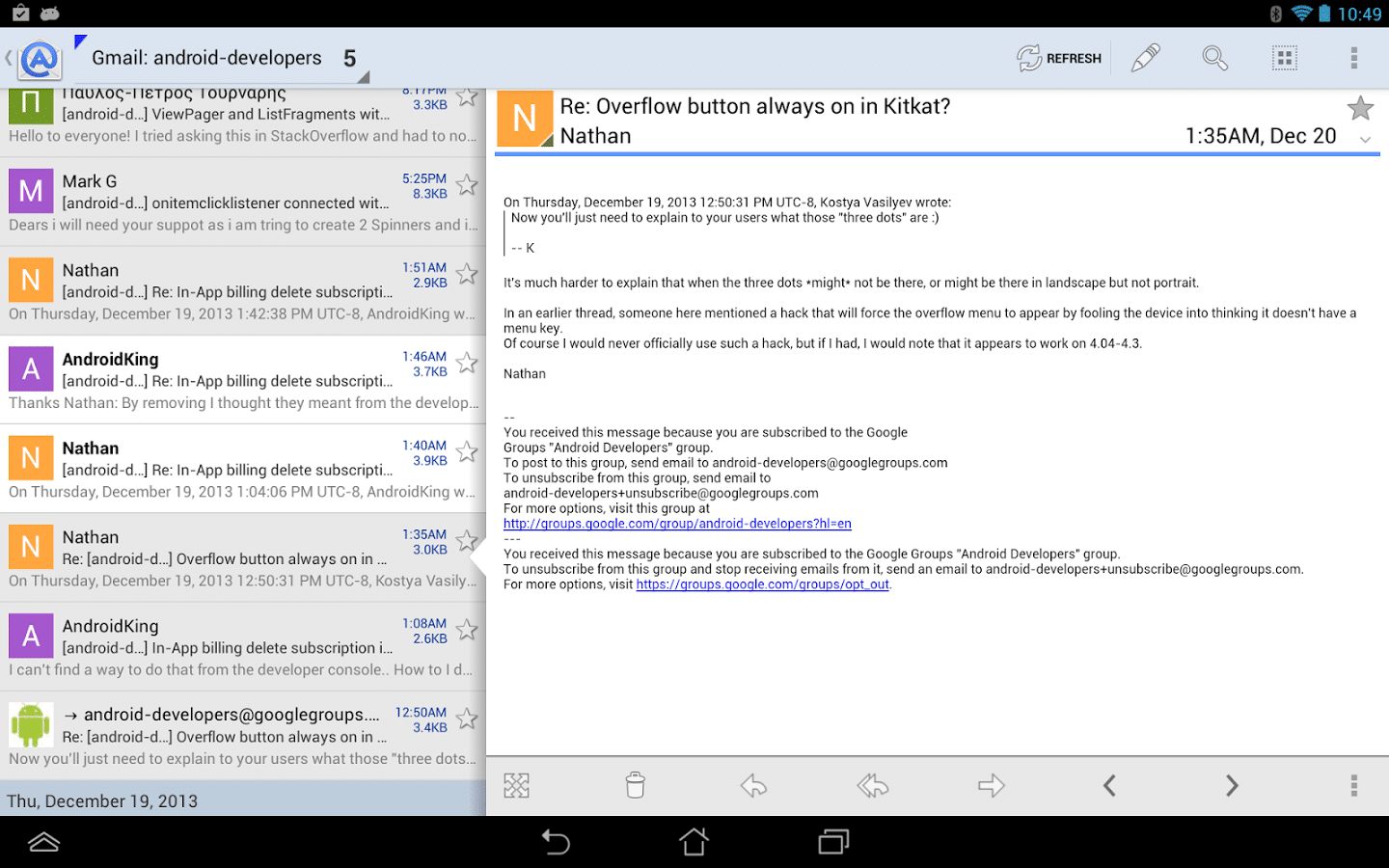 AquaMail is an email app for Internet and Exchange mail, for Android device with version 4.0.3 and higher.
Easy automatic setup for popular email services: Gmail, Yahoo, Hotmail, FastMail, Apple mail services (@me.com / @mac.com), GMX, AOL, and more. Recognizes mail accounts hosted at Google Apps, Yahoo BizMail, and others.
AquaMail is one of the best android email client and has all features you need such as:
Widgets (message counts, message list).
Swiping in message list (actions) and between messages.
Can save attachments as files.
Message auto-fit (like in Gmail).
Rich text formatting when writing messages (including embedding images, in the signature too).
Android Wear (4.3+).
OAUTH2 for Gmail (Google's preferred, "more secure" authentication method).
Integration with Tasker (change settings, trigger mail check, message based events).
Integration with Light Flow, Enhanced SMS & Caller ID, Cloud Print, Apex Launcher Pro, Nova Launcher / Tesla Unread, Executive Assistant, DashClock Widget.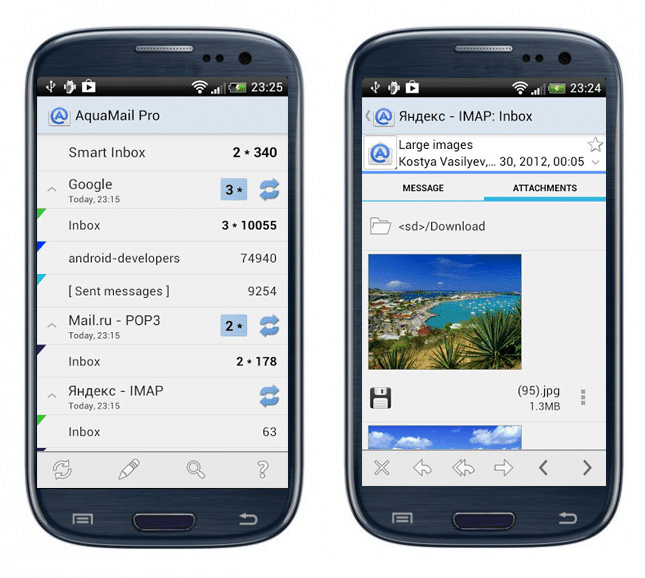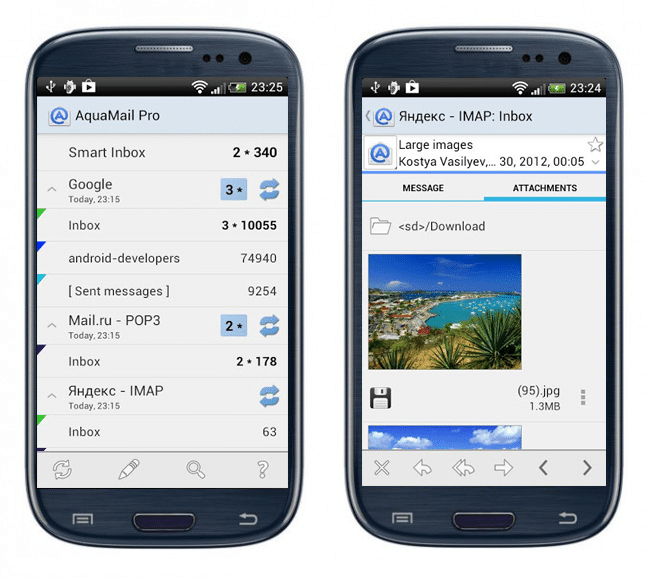 Lots of settings to configure the application just the way *you* would like. Separate settings for WiFi and mobile connections.
Backup and restore of app and account settings via Dropbox, OneDrive, Box.com, Google Drive.
This is the Lite version, which is limited to two accounts, no identities, and adds a promo signature to all outgoing messages with a link to the program's web site.
You can add more than two accounts, use identities, and remove the promo signature by purchasing the Pro Unlocker app here on Play.
The app is available in (translated into) more than a dozen languages. Please see the web site for the list, a Google Play policy won't let me include it here.
The Aqua Mail Pro version has these benefits:
Supports more than two accounts
Push mail for Exchange (corporate mail) accounts
Supports per-account identities (aliases)
Does not add a promo signature sent messages
More Info  on Google Play
Download Instructions for PRO version

Related posts