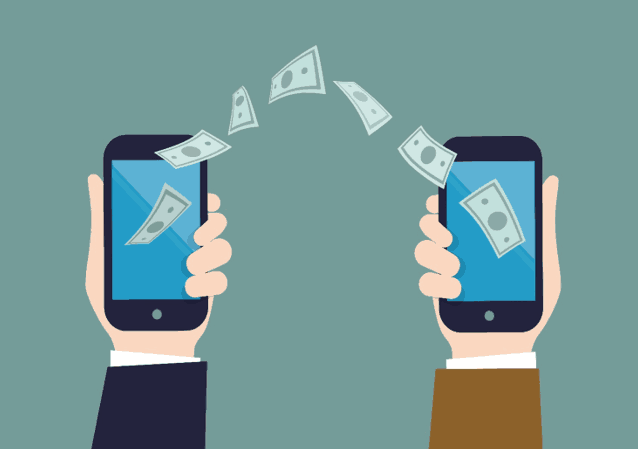 We're all intimately familiar with the act of budgeting for the week, month or even year to come. Depending on your level of organization, you've either got a rough idea of where your key expenditures are and when your income is arriving, or you've got a clear and intricate plan detailing everything you're going to spend your money on over the next few weeks.
Whichever one applies to you, there's no reason for you to do it alone. If you're an Android user (which you're overwhelmingly likely to be), there's an absolute treasure trove of financial planning and money management apps to help you in your quest to save money and be more spending-conscious. We've put together a list of some of the best apps in this category, so whether you're a neophyte or a veteran when it comes to money management, you'll find something to love here.
Monefy – Free w/ in-app purchases
 For those who simply want a no-frills, straightforward financial assessment and tracking tool, Monefy will more than suffice. This app has a clean, lightweight user interface that means anyone can use it no matter their level of technical proficiency. You can manage your expenses according to category (food, cinema, et cetera) and see a detailed breakdown of what percentage of your spending is going to each area of your life. Best of all, this app comes complete with an Android home screen widget for easy tracking and data input. If you want some of the more advanced features, you will need to opt for some of the in-app purchases, but for most users the free version of Monefy will be more than adequate.
Goodbudget – Free w/ in-app purchases
 Goodbudget is another excellent minimalist money tracker for those who don't need massively in-depth statistical tracking. Goodbudget simply breaks down your expenditure and income, showing you where you're spending the most money. The advantage of Goodbudget is that it's cross-platform; if you switch from Android to iOS or vice versa, or you want to view your finances on a desktop PC, Goodbudget is perfect for you. This app synchronises your data between versions, so there's no need to worry about inputting it all over again. With a simple, friendly user interface and an easy-to-understand categorisation system, it's not hard to recommend Goodbudget.
Financial Calculators – Free / premium version £3.99
 Financial Calculators isn't just a simple money management app. True to its name, this app offers some different calculators which can be used to assist you in understanding your financial decisions. The loan calculator is great for those considering a loan of some sort (please make sure you opt for a UK lender like this one) since it calculates your repayments and interest rate, showing you an accurate breakdown of what your loan will look like once you're on the road to repayment. Some of the more advanced calculators, such as the return-on-investment feature, may not be of much use to some, but Financial Calculators remains an invaluable companion for your financial planning.
Money Lover – Free w/ in-app purchases
This app is the perfect jack-of-all-trades for financial management, but it's also a master of its trades. For the low, low price of free, Money Lover offers a staggering level of depth to the user when tracking financial transactions. You can input multiple bank accounts which Money Lover will automatically keep track of, and the budget planning feature is welcome for those who struggle with knowing exactly where their money should be going each month. Money Lover breaks down your finances in an easy-to-understand pie graph, but you can also view your transactions as a list. With monthly bill reminders, a receipt scanner and an Excel export feature, Money Lover is an essential tool for the money-conscious. The app is supported by ads, and there are in-app purchases, so be aware of that if you download this one.
YNAB (You Need A Budget) – Free
 If you find yourself living from paycheck to paycheck without any disposable income to speak of, then, well, you need a budget. YNAB is an app designed to help users break out of the paycheck cycle and create a lasting, effective budget for themselves. This powerful app comes complete with a support team of real human beings who offer budgeting workshops, as well as the usual suite of well-designed software tools like transaction matches, access to your data across multiple devices and detailed spending reports. You can also set goals within YNAB; you inform the app where you want to be within a certain time period, and YNAB will make bespoke recommendations based on where it thinks you can improve. New users of YNAB supposedly save $600 (around £470) in the first few months, so they must be doing something right, eh?
Related posts