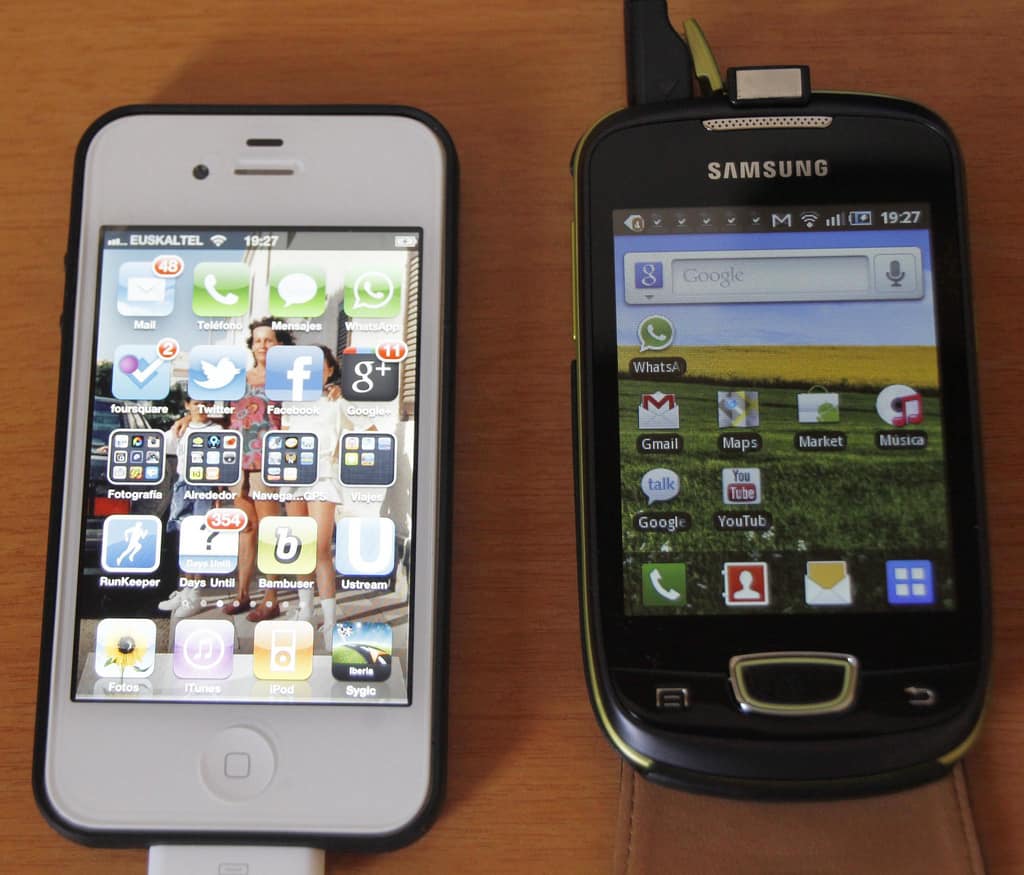 When it comes to selecting a new smartphone to purchase, buyers typically have the choice of Android or iOS operating systems. And while there was a time when Windows Phone was the new and interesting O/S to go for, as of January 2019, Microsoft will withdraw support for Windows 10 mobile, making it redundant. Even BlackBerry devices run on Android now. In 2017, Android and iOS accounted for 99.7 percent of total smartphones shipped out, and we can estimate safely that that figure was even higher in 2018.
Both operating systems can offer excellent performance, and in the case of Android, there are budget and premium options. iPhones, on the other hand, are notoriously expensive, but when it comes to mobile gaming, which O/S comes out on top?
Apps, Games and App Stores
 Traditionally speaking, iOS was the more attractive and lucrative platform to launch apps and games on, so newer apps would usually be available for iPhones first. As Google has continued to increase its market share, things have started to change, and some apps and games released on Android first, followed by iOS. Even the flagship game for the latest iPhone models, The Elder Scrolls: Blades (which, plagued by setbacks, is currently still on preorder) is simultaneously set for release on both iOS and Android.
As far as the variety of games and apps go, the statistics speak for themselves: iOS has around 2.2 million in its App Store while there are 3.5 million apps in Android's Google Play Store. The Play Store also has the highest percentage of free-to-play apps. Of course, there's no guarantee to the quality of all these apps. However, you can't argue with the fact that the choice is greater on the Android platform.
Android also comes out on top when it comes to real-money gaming apps. Currently, a wider selection of mobile poker apps available on Android is more popular with poker players on the go than their iOS equivalents.
Switching back to app marketplaces for a moment, even though Apple does well as far as curated recommendations go (and provides that clear browsing experience on mobile), the Play Store is much more accessible and easier to search, plus you can queue apps and install them from the desktop web browsers. Both stores allow customers to buy apps using their fingerprints — again, this was once an Apple-only feature (Touch ID) — but it's possible to set up a Play Store equivalent using fingerprint sensors. The Play Store also offers great customer service, especially its two hour, no-quibble refund policy.
CPU and Battery Performance
 Once upon a time, Apple would've been the clear winner when it came to CPU and GUI. However, Google has made considerable advances in this department, and the two operating systems are now quite similar. Delving a little deeper, however, it's clear to see that as far as performance goes, iPhones do have the advantage. That's because iOS is Apple's proprietary O/S, and it is continually fine-tuned to ensure optimal performance. Android, on the other hand, despite being primarily developed by Google, is on an open-source Linux-based kernel. In non-geek speak, this means any developer can improve or make changes and adaptations to the system. However, given that iPhones can sometimes cost twice as much as a decent Android device, we expect premium software optimization and security.
Finally, and perhaps crucially for gaming on the go, which system performs better when it comes to battery life? From iPhone 8 onward, Apple has made wireless and fast charging available, but Android beat them to the punch since several Android phones have incorporated the same technology for some time. As any user of both operating systems will tell you, Android phones do tend to have longer battery life. Plus, fast chargers come with the purchase of Android devices. However, Apple will have you buy these adapters separately (as if you weren't spending enough already!).
Considering everything, it's a tough call to decide between the two if you have an unlimited budget, but Android takes the overall win for us given the variety of devices on offer.
Related posts