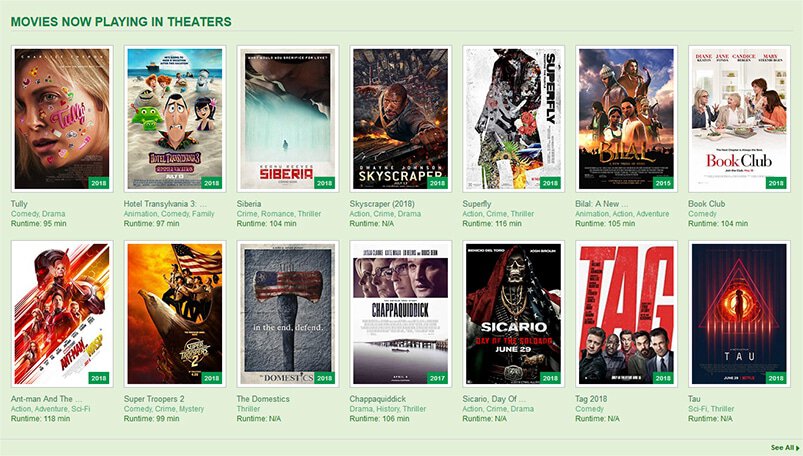 What is SockShare?
SockShare is a website where you can watch full-length movies, TV Shows, and anime online for free. It rose to prominence alongside Putlocker in late 2012 after the United States government forced Megaupload offline. Since then, both SockShare and Putlocker have become the premier destinations for streaming movie content online without downloading it.
Because much of it is uploaded by users, the site indexes videos uploaded to other destinations. Thus, SockShare itself does not serve pirated content; instead, it links to it as a sort of general index that catalogs content available on other websites to make it easier to find.
How Does the Site Work?
SockShare is a media indexer that contains numerous links to video hosts like TheVideo, Veoh, VidTo, and more. Users can search the name of a movie, TV show, actor, or genre to find new movies to watch on the service.
It's important to reiterate that it does not host the content you see on it, rather it indexes what is hosted on other sites.
Is it Safe to Watch Movies?
Yes and no. The legality of watching on an indexing site remains to be seen. However, knowingly watching movies that are not legally licensed is copyright infringement, and SockShare goes so far as to advertise "Movies Now Playing in Theaters". This pretty much takes away any defense that you, or they, may have.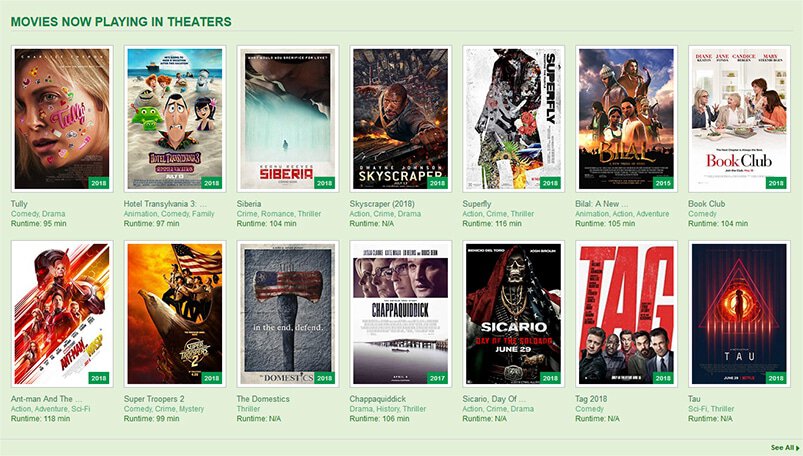 SockShare has distributed itself across a number of domains as domain seizure is one of the primary ways that authorities attempt to shut down sites like this.
The site itself doesn't host illegal content and so it is not unlawful in that regard, but it does provide an easy to access list of movies and TV shows that are not licensed, making accessing it illegal in many jurisdictions.
Why are there so many SockShare domains?
Because SockShare serves as a indexer for illegally distributed content, the domain is often targeted by authorities as an easy way to take it offline. To combat this, the owners of have registered multiple domains to ensure that it remains accessible should one be taken offline and various domains all point to the same website. This is also done to avoid censorship by countries that may block the main domain name.
Can I download movies?
In short, no. SockShare is designed as a indexer that indexes media content that is hosted on other sites. Therefore, you cannot download any of the content you view. It is not like the isoHunt torrent search engine.
However, it should be noted that simply accessing the content as a stream is by definition downloading the content and you could be subject to action from your ISP. Therefore, it is probably not worth the risk for most people to use this.
What content is available?
Most of what you see available on torrent sites is available for instant streaming on SockShare. That is because it indexes torrents that has been uploaded to streaming websites to make it easier to access. If a torrent file is available, it is likely that you will find that content also available.
SockShare contains illegal cam copies, pre-screened TV shows, and more. The legality of accessing this depends on the country in which you reside, but there are some important things to note about how it supports itself and why you should be careful if you do decide to access there.
How does SockShare support itself?
SockShare supports itself primarily through advertising, but there is also an insidious aspect to this business model. Some of the domains will ask unsuspecting users to install a piece of software to make streaming flawless. This piece of software that is installed on a user's computer will then bombard the user with pop-up advertisements and other malware in the hopes of getting clicks to support itself.
You'll notice that several malware sites have pages dedicated to removing the SockShare adware that gets installed on PC's from users accessing this website without an ad blocker.
It can be hard to remove adware from a computer, so it's important to stay vigilant about requests.
If you plan on accessing its index on the web, you should install an ad blocker on your web browser that will prevent most of the pop-ups that require you to download a piece of software before you can access.
Never download any piece of software recommended to you by a website like this, as one of the primary ways this company supports itself is by facilitating installations of unwanted software like browser toolbars, malware detection software, and more.
Ad Blockers can keep you safes on sites like this and Putlocker, but be aware that some of these sites have taken measures to prevent ad blocking users from accessing their content as it circumvents the primary source of income for these sites.
Related posts