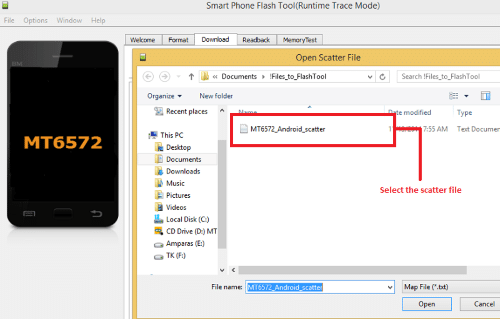 A lot easier  tutorial how to flash your phone.  This tutorial work for all android phones, if you have questions please ask in comment's section below the article.
REMEMBER: PLEASE USE FIRMWARE INTENDED FOR YOUR PHONE,  USING FIRMWARE NOT INDICATED FOR YOUR PHONE COULD CAUSE SERIOUS DAMAGE OR MAY POSSIBLY BRICK YOUR PHONE.
NOTE: Do at your own risk, and remember the needed precautions when doing this procedure, and also more importantly "DO AT YOUR OWN RISK"
There are actually 2 steps in flashing your phone into a newer firmware.
1. Card Flash
2. Cable Flash
CARD FLASH: Which means using your SD Card to install the firmware, much easier and least risky, however, you need to have the recovery installed.
WHAT YOU NEED:
Micro SD Card, preferably at least 4 GB
Battery, fully charge or not below 70%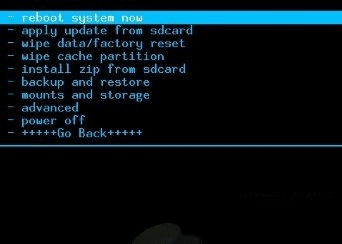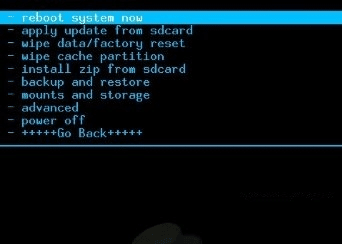 STEP BY STEP PROCESS:
Your ROM (in zip format) send it to your SD card, Remember not to unzip, and make sure your SD card is not corrupted (blank is preferable).
Turn off your phone, insert SD Card.
Insert Battery, Enter RECOVERY MODE (Normally done by pressing Power Button and Volume – Key Simultaneously) Or you may use Volume Up (+) depending on your device.  Hold for 8 secs until you go to Recovery Mode (Menu System with Dark background)
When you enter Recovery Mode, You will see options (see image below). Touch Navigation doesn't work, instead Volume Up and Down key and Power Button for confirmation or enter.
First you need to wipe data and also data caches before flashing.
Then choose install zip from SD card and Confirm (power button)
After that your new ROM will be flashed to your phone, remember that if the ZIP is corrupted, security measures "installation will be aborted" or if your are trying to flash the wrong ROM.
Reboot your phone
NOTE: if you encountered an error where your SD card is not recognized or detected by the phone, please wipe the data or format your SD card (blank) send ROM back again to SD card and then insert on phone.
CABLE FLASH: Is much more complex and riskier. When is it used? For example, a ROM update from Android 4.0 ICS to Android 4.1.2 or 4.2 Jellybean. Where you need to install a completely new system from scratch. In this area Card Flash is practically useless.
WHAT YOU NEED
USB Data cable
Battery, fully charge or not below 70%
Computer (windows 7, haven't tested with Windows 8)
ZIP File (rename it in english)
STEP BY STEP PROCESS:
Install msxm16 or 6575/6577 USB Driver (older) for dual core versions
Install USB Driver, try to connect Phone and PC, see if it is detected (go to device manager), if not, reinstall and reboot pc.
Extract Flash tool (newest one for MT6589) SP_Flash_Tool_v3.1304.0.119 or later
NOTE: Flash tool is soooo buggy, sometimes it works, and other times doesn't. If it doesn't work, you need to install a newer one or sometimes a previous version works. Extract ROM on desktop (you may place all the files on the desktop to make it easier).
Remove battery from phone, SD Card
Open Flash tool.exe, click Scatter loading and look for "MT6577_scatter_emmc.txt" all files should be ticked.
NEWER ROMS ("Samsung5410_Android_scatter_emmc"), doesn't allow you to continue, please rename to "MT6589_scatter_emmc.txt" (if you have a MT6589 phone). it should look like this "MT6589_Android_scatter_emmc.txt"
Click firmware Upgrade, Insert Battery (do not start phone) and connect your phone to pc via USB. and leave it be
Wait until the green circle shows (please do not interrupt) firmware update is done and now you
Q&A
Q: Flash tool error with ("Samsung5410_Android_scatter_emmc") doesn't start
A: Rename it please to "MT6589_Android_scatter_emmc.txt" (if your phone uses MT6589, if not, use MT6577)
Q: Can't Start Up the flash tool
A: Close it, or you may need to restart your computer, and make sure the folder name is all in English
Q: Shows nothing after clicking fimware upgrade
A: Please reinstall driver, reboot, and free USB port with other peripherals.
Q: Flash tool recognizes but seems to have problems flashing,
A: Like i said, it's very buggy, so you need to use another flash tool (preferable a newer one especially for MT6589 phones)
Q: Upgrade but stuck at 50 or 76% or any percentage.
A: Click stop, you may reflash again, don't worry this doesn't brick your phone, Make sure the battery has more than enough juice in it.
Q: Startup Stuck or nonresponsive after rebooting.
A: Wait at least 3 minutes, Reinsert battery and start again, if not, Reflash (ive experience this before, and reflashing did  the trick)
Q: What is the scatter file?
A: Check image below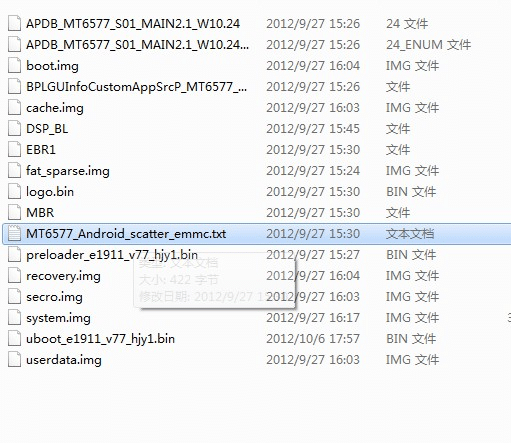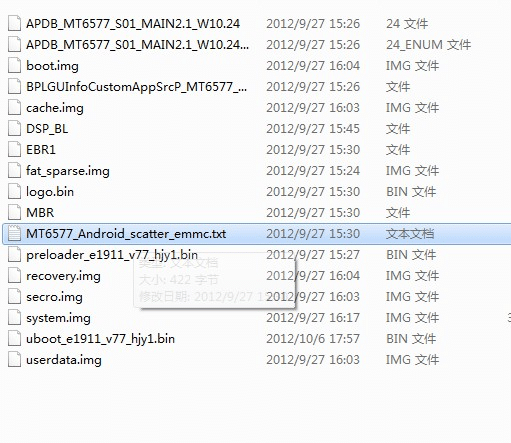 Q: ROM?
A: Image Below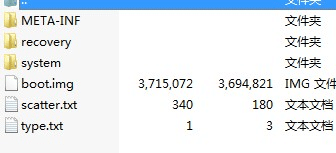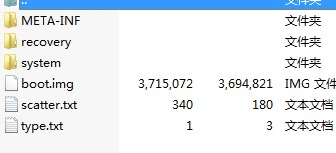 If you have additional questions, feel free to post them below and i will be glad to answer them as soon as possible.
Related posts