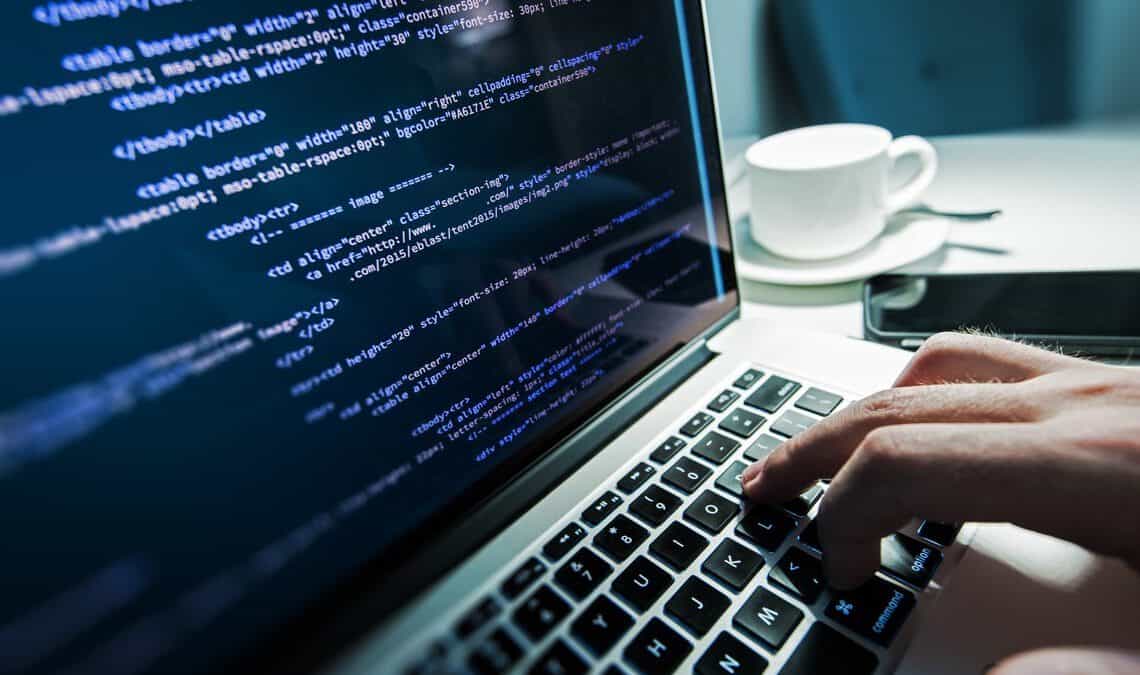 Software developers are notoriously difficult to buy for – something we're sure that you've realized over the last few hours, days or even weeks (depending on how long you've left it).
There is simply too much choice and too little time to find the perfect gift and with gift deadline day approaching, you're right to be in a mild state of panic. Chances are, that if you're anything like me, you tend to leave things to the very last minute to order your gifts – a recipe for disaster.
But don't worry, you're not out of time or chances just yet and, if you act quickly and decisively, you're still able to bag a great gift that'll generate plenty of smiles.
So, without further ado, I present to you six of the very best gifts for a software developer, forming the greatest gift on the web. Grab your notebook, you're going to want to take some of this down.
Element – Raspberry Pi
When it comes to the best programming gifts, there's not a lot that will generate as much excitement as a good old Raspberry Pi.
Now on the 3rd edition, the Raspberry Pi is one of the most popular "techy-toys" to play with and with a 1.4GHz 64-bit quad-core ARMv8 CPU and 1 GB RAM, the latest edition really means business.
There's Bluetooth 4.2, 4 USB ports, 40 GPIO pins, Full HDMI port, Combined 3.5mm audio jack, and composite video. If that's not enough, there's even a camera interface (CSI), Display interface (DSI), Micro SD card slot and a VideoCore IV 3D graphics core.
Chances are, if you're not heavy into tech then that won't mean a whole lot, but trust me when I say it's the perfect smile-generator.
Also read: PokeMesh ios
Kool 8 – Stainless steel water bottle
Know a software developer that clings to coffee, laps up water or loves the taste of tea?
We've got the perfect gift for them in the Kool 8 stainless steel water bottle. The bottle, available in 3 different colorways, is one of the sleekest on the market and, thanks to cutting edge dual-walled vacuum tech, helps those in possession to keep hot drinks hot for 12 hours and cold drinks cold for 24. Perfect for hot coffees or cold juices and, with an inbuilt tea infuser, it's perfect for tea-lovers too.
But the bottle benefits don't stop just yet and thanks to a company with an ethical mindset, it's not just a gift for a software developer, but for some of the most underprivileged areas in the world. With 20% of all profits dedicated to helping supply clean water and reusable bottles – it's the gift that keeps on giving.
Bose – SoundLink noise-canceling headphones
Next up on the list, one of the more expensive items to treat a software developer with, the SoundLink noise-canceling headphones from Bose.
If you've got a decent-sized gift budget, a pair of noise-canceling headphones are absolutely perfect for the office and when it comes to both build and sound quality, there are very few brands that rival Bose.
The SoundLink Wireless Headphone II gives the user a huge 15-hour playtime and with the latest Bluetooth tech embedded, there's nothing to worry about when it comes to the connectivity and audio syncs. There's even an advanced microphone system allowing for clear calls in both windy and noisy environments.
If you've got the budget, you'll be loved forever.
Twinkle in Time – Personalized star map
In my humble opinion, the very best types of gifts are those that are personalized and have a little bit of meaning behind them.
If you're really looking for a gift that'll melt the recipient's heart, there's fewer more meaningful than the personalized star map from Twinkle in Time. The map (sized 18"x24") is the perfect gift for any date significant occasion, whether that's a birthday, anniversary or new job start date.
When inputting both the chosen date and location of the special occasion, the Twinkle in Time system works to generate exactly what the stars looked like at that chosen date and chosen location of the special occasion.
There's even the ability to add a personalized message alongside a number of styling options making it the perfect personalized addition to any home or office space.
Also read: How to Fix DF-DLA-15 Error
Parrot – Programmable quadcopter drone
If you're really wanting to blow your friend, family member or colleague away with a great gift they'll fall in love with, why not go for the programmable quadcopter drone from Parrot.
Perfect for aerial photography and programming fans, the Parrot quadcopter is one of the best, affordable drones on the market and with 720p high-definition live video streaming, it's a joy to both fly and capture footage with. Piloting is intuitive and easy to control from a smartphone or tablet and can be used with either iOS or Android platforms – good news for software developers.
The drone comes in three great military-themed colorways with snow, sand, and jungle to choose from, making for a great looking product from one of the most respected brands in the business.
A must-have for drone fans.
Medterra – CBD oil
Last, but by no means least, comes something that both I, and plenty of other software developers, have come to really appreciate over the last 6 months or so, CBD oil.
There are plenty of different brands that you're able to pick up thanks to both minimal THC content and FDA control, so it can be a bit of struggle to pick up a product from a high-quality, reputable brand. I personally use Medterra, as recently featured on GiftWits, to keep me calm and zoned in when I'm coding and find it makes the world of difference.
It's totally legal, doesn't give the "high" feeling that THC, the active ingredient in cannabis, is famed for, it's just the relaxing components. There's even the added benefits of symptom reduction for a number of health conditions too – ideal for suffers from anxiety, arthritis and, well, just about everything really.
Related posts