Do you have tons of unread emails in your inbox? Going through your mail inbox can take up lots of your precious time. Filtering the emails, determining their importance, and deleting the junk mail are time-consuming activities. If you find yourself browsing through your inbox for an hour, this post is for you. We share some useful tips about managing your inbox from your iPhone. Once you go through them, this will take you less time. So, let's get started!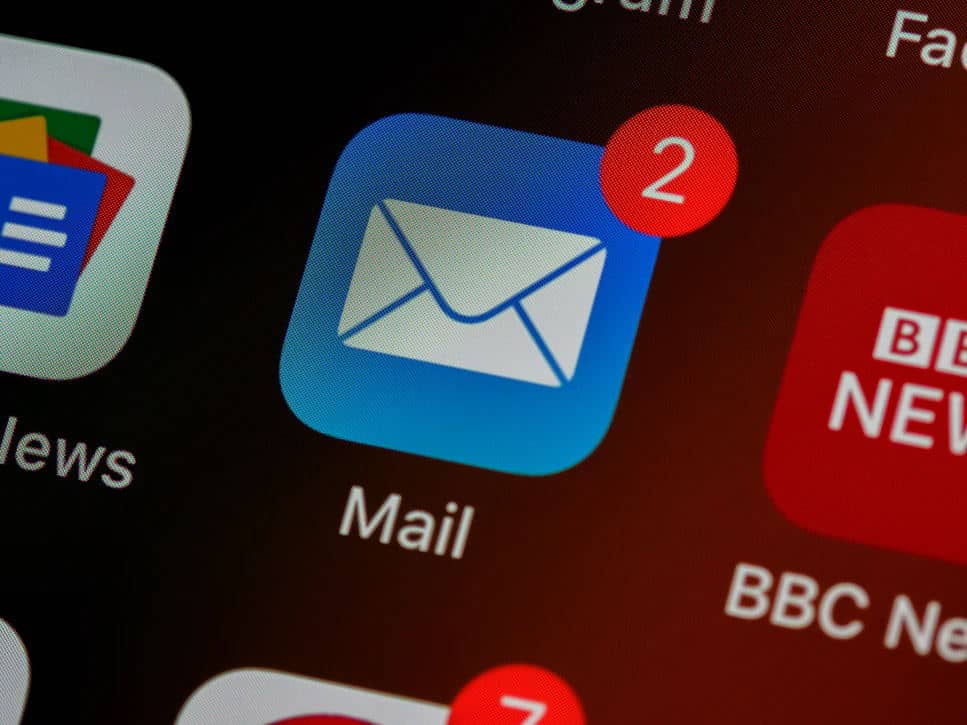 1.Delete the unnecessary mails
A cluttered mailbox can take you so much time to go, though. You won't be able to find that critical email immediately on your iPhone. To solve this problem, simply delete the unnecessary emails. Whether it is a promotional mail of service that you aren't interested in or a short message, add it to the trash bin.
If you tend to receive too many promotional emails, make sure that you unsubscribe from the lists. This will prevent your inbox from getting cluttered by services you will never need or use. Sometimes, the opt-out button can be hidden from plain sight so put your effort into finding it. This way, you won't have to deal with tons of messages on a daily basis.
2. Use a group list
Both Outlook and Gmail on the iPhone allow you to create a group with more than one contact. Use this feature if you need to send emails to a group of people. How does it work? Simply add all of the contacts to a group and give the group a name. When you want to send a mail, all you end up doing is type the group's name in the field. I will automatically send the message to the email addresses you added to the group.
3. Make a template
If you hate to type the same message all over again, you need to create a template. The process is quite simple and will save you so much precious time. Just keep the most commonly used responses as templates. You no longer have to type them and waste your precious time.
Sometimes, you might feel overwhelmed with your inbox. Did you know that Gmail dark mode is a better option? It is more comfortable for the eyes, which makes reading more manageable, especially at night. If you receive lots of emails, this is a very convenient option. But also, it can save the battery of your iPhone. And let's not forget the fact that it looks way better. Whether you prefer the mobile or desktop version, you can turn on the dark mode quickly. Go to Settings, choose Themes, and pick the dark background.
4. Free up space
If you have certain data limits, then you need to do periodical cleaning. To make it easier for you:
Start with the mails that have large file sizes.
Pick the Sort option and arrange the mails by size.
Have a copy of any important files and delete the large emails.
This will free up space and make things easier for you.
5. Turn off the email notifications on your iPhone
Do you hate it when the notifications interrupt you? When you need to focus on an important task, make sure to turn off the alerts. This will prevent distractions and allow you to focus on essential tasks. Or, close the email tab on your browser. Now you can work in peace.
6. Set auto messages
Auto messages can be beneficial in many cases. Whether you are on vacation or out of the office, you can always add an auto message template that will be sent after their mail. If you don't want to miss any urgent matter, add your phone number or another method of communication so that they can reach you easily.
7. Have an alternative email address
Don't want to miss the sales, but hate getting promotional mails? Or, you want to subscribe to a mailing list just to get their exclusive discount? In these cases, you are suggested to make an alternative email address for less critical mail. You have the option to create an entirely new email address or an alias. You will benefit in so many ways. First, not all promotional mail is junk. You might miss discounts and sales on your favorite brands if you tend to skip these mails. But at the same time, you don't want to waste your time dealing with them when you have more important issues to deal with.
Related posts