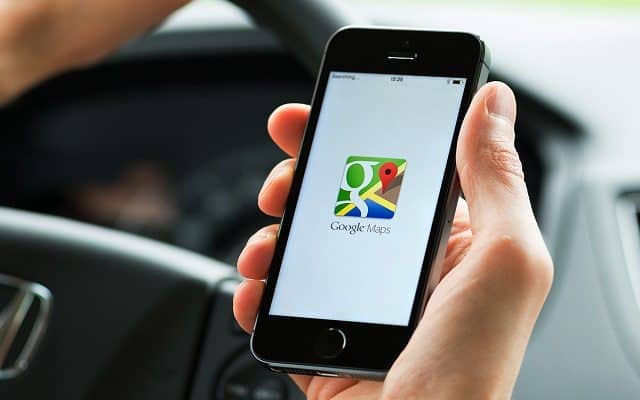 Google Maps is one of the most popular and reliable mapping/navigation services, but it's not without its faults. One of the main complaints is that it works best with a solid data connection, something we don't always have outside the city. Thankfully, it's possible to take Google Maps offline, but this great feature is rendered useless without some proactive procedures.
Getting ready to take that road trip or get yourself into a wild hike? Make sure to follow this tutorial so that you will be covered when off the grid.
How Google Maps offline access works
You will need to download the area of interest before being able to take advantage of Google Maps offline. This is what we mean when we say things must be done "proactively". The map area must be downloaded before leaving the safety of your city's strong connection.
Thankfully, the area you can download is pretty large (I can cache all of San Diego and the LA area with a single download. Of course, there is a massive amount of information when downloading nearly two cities and everything in between them. Be ready to sacrifice plenty of storage space for your maps. These can take up to 1.5 GB, depending on the area. There is a way to download this data to an SD card, though, which is a relief. Simply go to Menu > Offline Areas > Settings > Storage Preferences and switch "Device" to "SD card".
It's also important to note these maps expire after 30 days. This is mostly due to the fact that the world changes pretty much daily. Maps are dynamic and require updating. What happens when a new street is added, or an old one is closed? Maybe a new restaurant opened up in town. Google wants you to have an updated version of your maps when offline.
This was a bigger issue before automatic map updates came into the game. Now it's something you don't really need to think about. Just go to the Offline Maps settings and activate automatic updates. This will ensure your offline maps are constantly updated when expired. You can even choose to only be updated when using WiFi, ensuring your precious gigabytes don't go to waste.
Also keep in mind that with Google Maps offline mode you won't get everything Google Maps has to offer. Offline maps won't have information such as bike routes, walking directions, transit details (along with its alternate routes) lane guidance and all those goodies that make Google Maps stand out.
Everything else works as expected. You can look for addresses, find businesses and easily navigate to them. As we said – just don't expect the full-fledged Google Maps experience.
How to store offline maps
Without further ado, let's show you how the magic happens.
Open the Google Maps application.
Find the area or location you want to download.
If you have searched for a specific place, a bar with the name should appear at the bottom. If not, just press and hold somewhere in the map to make the section show up. Tap on it to display more options.
Hit "Download".
You can now pinch-to-zoom in and out, making the download area larger or smaller.
After making your selection, hit the "Download" button in the lower-right corner.
Once your maps are downloaded you can navigate and find directions as you would when online. Just remember not every feature will be there, as we mentioned before.
Related posts