Installer 5.1 is an all-new package manager for jailbroken iOS devices. The new update features an App Store inspired redesign, with a layout, details pages, and more. The developer team, apptapp has announced the public Beta version of Installer 5.1 that is available for everyone.
The updated version features a complete rewrite of its backend which means it is improved to the next level without any bugs. You will experience better performance and great stability more than before. Though Installer 5.1 supports only iOS 13-14, it will be available for iOS 12 users in the future update.
The latest Installer 5.1 comes with a beautiful design, faster package installation and online backups. Veteran jailbreakers may already be familiar with Installer, but the latest iteration has been rebuilt with newer versions of iOS in mind. It is allegedly one of the fastest package installers you will ever find.
What is Installer 5.1?
Installer 5.1 is the newest and most advanced version from appTapp for iOS 13-14. This is the latest iteration and the world's most popular installer app on the market, with increased speed, performance, and stability. Installer 5.1 has a lot to offer for those looking to get the most out of their iOS 13-14 device. From features like over-the-air updates to multitasking support and an improved app store, Installer 5.1 comes with a ton of awesome new features that you'll find hard to live without.
Installer 5.1 beta home tab is categorized into the home, changes, sources, installed and search tabs. All the purchased packages will be visible on the screen by the iOS users. Each package also has a detailed description page, which is similar to the App Store's detail pages. Screenshots, descriptions, details, developer name is shown on the packages.
Installer 5.1 is a package manager with rich features which is completely redesigned. It also includes a major backend rewrite that fixes bugs and adds several new features.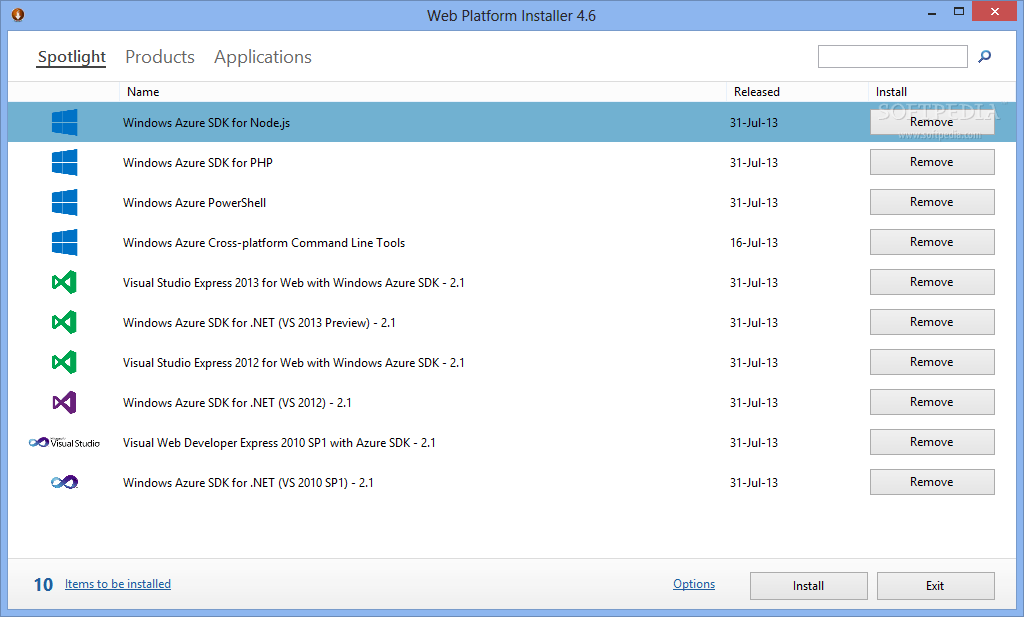 Why you should download Installer 5.1?
The fifth iteration of Installer 5.1 offers over a hundred features. The all-new features will increase your level of better experience and the modern UI offers full compatibility with current package managers, repositories, and package formats. iOS 13-14 users can get a whole new experience on your iPhone, iPad, etc. So, there should not be any questions regarding the latest Installer 5.1. 
The main features of Installer 5.1
In this major update, you will get several cool features and more than any Installer available. Here are some of the features Installer 5 brings to the table for potential users:
·         All purchased packages in one view
·         Allow changing the language to any desired language
·         Automatic category uncluttering
·         Automatic dark mode switching on iOS 13
·         Backup your jailbreak setup
·         Biometric authentication for package tasks
·         Blue dark mode
·         Clear icon & screenshot cache
·         Community based featured packages
·         Downgrade packages
·         Exact or Fuzzy search
·         Fastest package installation available
·         Fastest source refreshing
·         Follow a developer and get notified when they release a new package
·         Hide or show several elements on the package cells
·         Hide updates
·         Ignore updates
·         Importing repositories from other package managers
·         Log in to all stores in one view
·         Native depictions using Sileo's json
·         Native parsed depictions for ModMyi, Zodttd, & BigBoss
·         Notifications instead of alerts
·         OLED dark mode
·         Option to automatically show web depictions over native depictions
·         Package search history
·         Rate packages
·         Removing a package from the queue does not dismiss the whole queue
·         Restore your jailbreak set up from a backup
·         Review packages
·         See conflicts before install
·         See dependencies before install
·         See how many packages you have installed per repository
·         See if a package needs a respring before installation
·         See more packages from a developer regardless of the repository they are on
·         See when a repository was last updated
·         Share source list
·         Sileo's payment API support for seamless package payments
·         Sort packages by repository
·         Trending search terms
·         Tweakcompatible indicators for all packages
·         Wishlist for packages
Compatibility
Installer BETA currently supports iOS 13 and higher. Those who have iOS 13 or 14 devices can install the all-new Installer 5.1. Upcoming releases will add back support for iOS 12.
How to download and install Installer 5.1 on iOS 13-14
1. Launch Cydia Impactor or any other package manager.
2. Goto 'Sources' and select 'Edit'>'Add'
3. https://beta.apptapp.me/ – add this URL to your repository.
4. Open 'Sources'>' Packeging'>' Installer' and press it.
5. Wait until the installation is complete and then relaunch.
Follow these steps and you will successfully install Installer 5.1 on your device.
Limitations and issues
You have to follow all the limitations and possible problems carefully. The installer will reset its database and graceful migration is not possible. The sources you added in the installer will be reset. Package Backups are currently disabled. Repository backups do work.
Conclusion
This is the first Installer public beta release. If you are technically savvy or have a spare device, you can install Installer 5.1 beta. It also supports automatic dark mode. So, it is a good chance for iOS users.
Related posts