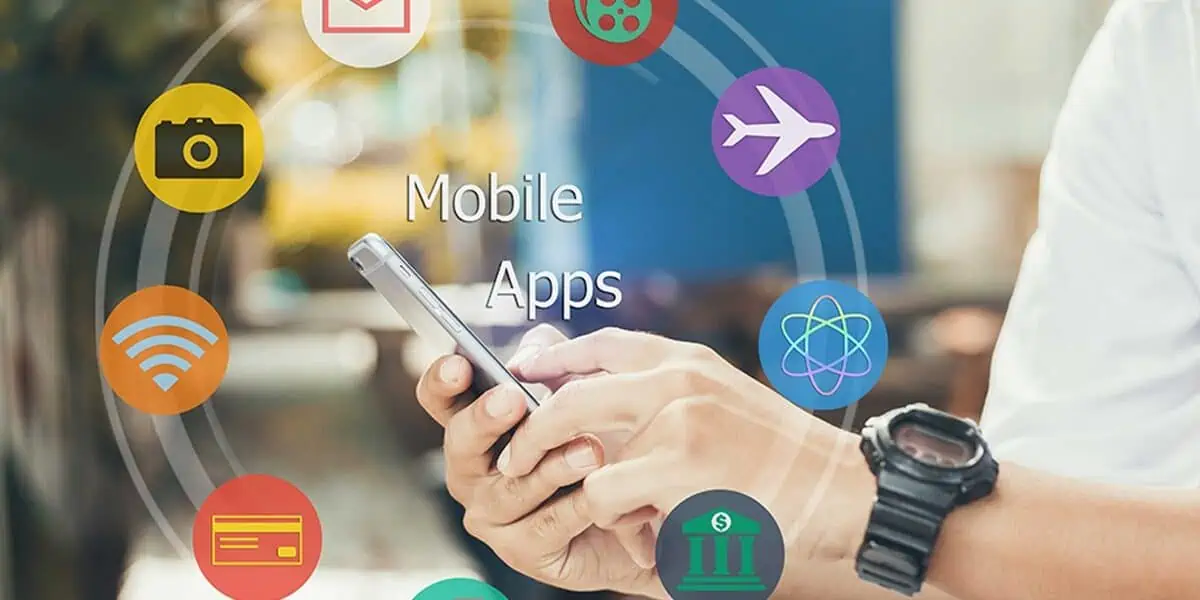 If your current thinking is that mobile is the path of the future, your data is slightly skewed. Mobile usage has been growing for many years now and businesses have already started jumping on that bandwagon. Almost 57% of all internet traffic is dominated by mobile. Even in terms of SEO, Google switched to mobile-first indexing in 2019. This shows just how much emphasis is being placed on reaching users via mobile.
One of the main methods that businesses use to reach mobile users is through business mobile apps. Through these, businesses are able to keep in constant contact with their user base. They are able to send push notifications, keep users updated on promotions, and improve conversion rates. Building a mobile app is relatively easy, and with custom development, you are free to add in any functionality you desire. Whether it's android mobile development, iOS, or both, is up to your preference.
As such, here are 4 reasons why you should be considering making an app for your business.
1.  Promoting business products/services
The general consensus among companies is that a well-optimized website is necessary for their business. In essence, a website is definitely a tool every business should utilize, but a mobile app also has several potential benefits. Unlike a website, when you send a push notification to a user, that notification stays on their phone until they take an action on it. This way, you are able to send exclusive deals and offers to them, or even notify them about an upcoming sale.
In terms of purchasing via mobile apps, on average, over 30% of online purchases happen through mobile apps. This isn't a figure that should be dismissed quite easily. These numbers have been growing over the years.
2.  Improve engagement with customers
When a customer attempts to interact with a business, they do it via social media, email, or calls. However, not every business offers these communication platforms or even responds in a timely manner. This can frustrate the customer, especially if they want to know an answer quickly or want to place a complaint. When you build an app for your business, you can include a communication device in the app itself. For example, an in-built helpdesk or instant messaging feature. This can potentially bring the business more sales as customers are able to sort their grievances out quickly. It could also mean fewer negative reviews as the customers will feel heard.
3.  Improve the customer experience
Without a mobile app, a customer is forced to use social media or the website to make online purchases from your business. These involve them taking a lot more manual actions, which could discourage some potential customers. For example, searching for the business website. By making an app for your business, you are improving this process by:
Making it convenient – After customers download the app, they only need to search for the app on their phone to visit your online store.
Increasing the speed of purchasing – For example, through features such as "one-tap payments" or "add previous items to cart".
Adding promotions with the tap of a button – The user can simply select the relevant promotion from the options provided.
Allowing users to leave feedback via the app – Whether it's about a product or the service of the business. This will make customers feel like their thoughts are being taken into account. It also allows you to analyze the feedback and improve.
4.  Provide location-based services
With a mobile app, you have the option of using real-time location to improve interactions with the customer. This is a feature that is not possible with any other marketing/selling channel.
Target users in a specific area – You can promote the app in specific, relevant areas for your business. This will help you increase the user base only in those areas.
Target promotions to relevant locations – You have the option of sending certain promotions to a specific group of customers. For example, if you see a rising trend for a product in one location, you can increase the number of promotions for that product in that area only.
These are only a handful of the benefits that a mobile app can have for your business. In the modern world, it is always best to stay on top of all the innovative ways technology is used in business. Don't wait until it's too late. Get an app for your business done and stay on top of your competition!
Related posts