Might be you are interacted to Japanese environment and surely not familiar with Japanese language. Might be you are stuck at Japanese place and can't understand the signs or bill boards, etc. Might be you have an urgent office work in Japanese language. Might be you have an assignment in Japanese.And you are looking for a good and reliable translator to translate Japanese to your native language.No mater what's the problem and where is the problem as we are always here to give you the solution.
So, there is no need to be tensed as you can translate Japanese because the present era is mostly based on research in the field of translation. The tasks of translator are complex and refers to his abilities of dealing with every aspect of the process of translation. And luckily, we have such translator that can deal with a lot of different aspects.
In today's world it's a very common and easy to translate a language from image. But it's hard to find good image translators. Texts are very easy to translate but for image the method is quite complex and different. But where there is a problem there is a solution. Bellow we are discussing some simple methods to translate your Japanese text on the image into your desired language.
Simply all you need is to have that image and agood internet source. So, get connected to your internet source and here following are some different methods that could help you in translating the Japanese from image.
Using Yandex Translator:
YandexTranslator is one of the most efficient online translation tool. It is a great tool to overcome the language barriers. It is free and more accurate than others which make it more trustworthy. It provides a vast range of languages which is about 98 languages. One of its features that make it more reliable is its (OCR) Optical Character Recognition support and it helps reading the images/documents accurately and then you may convert these documents into other languages. If you are new to Yandex Translator and trying to convert Japanese language into English language so listed below steps might help you getting started.
Make sure you have access to internet and open the website of Yandex Translator by visiting https://translate.yandex.com
Select Japanese as input language by clicking on right next to two reverse arrow signs, on the left side it should be English and right side it should be Japanese.
You can simply drag and drop the image or you can use open file dialogue on the browser by clicking on blue text which says "select file to upload"
On the top right corner, you may click on "Open as Text" and it will open another browser tab and you will be able to copy the text or you may click on "Download" and it will download the translated document on your device.
Here you see how simple it is to translate Japanese from the image into your language.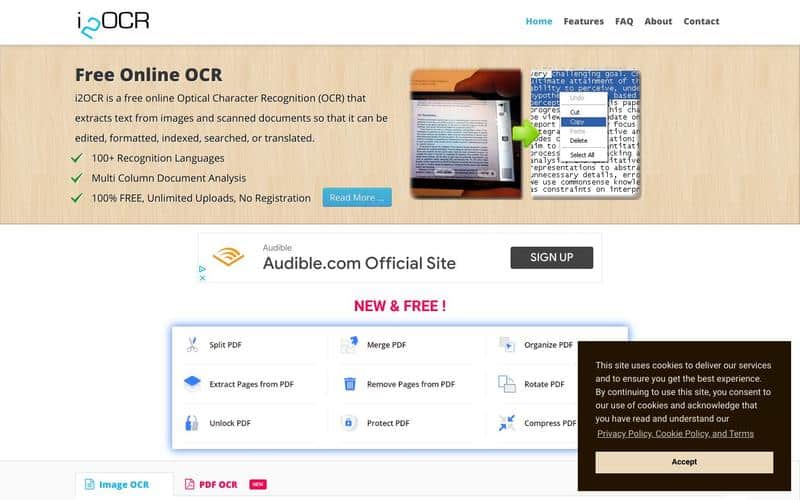 Using i2OCR:
If you are looking for another method, then i2OCR can be a good choice. It is free OCR (Optical Character Recognition) tool that you can use to translate Japanese from file. It is really amazing if you want to extract text in the written form from the image. If you don't know how to use this tool, then following the below steps could help you in getting the results.So open any web browser and follow the below steps:
Open the i2OCR site on your device by clicking the given link https://www.i2ocr.com/.
Select your input language to Japanese as you want to translate Japanese.
Now, upload the Japanese image file else you can enter URL of the image.
Verify the captcha in order to avoid malicious entreaty to the server.
Click on the Extract Text button to fetch the Japanese text from the image file.
Now, all you have to do is to just copy and paste the Japanese text into any translator to get the translated text.
Just by following the above step, you can not only translate the text onto image but can also get the translated text in the written form instead of image.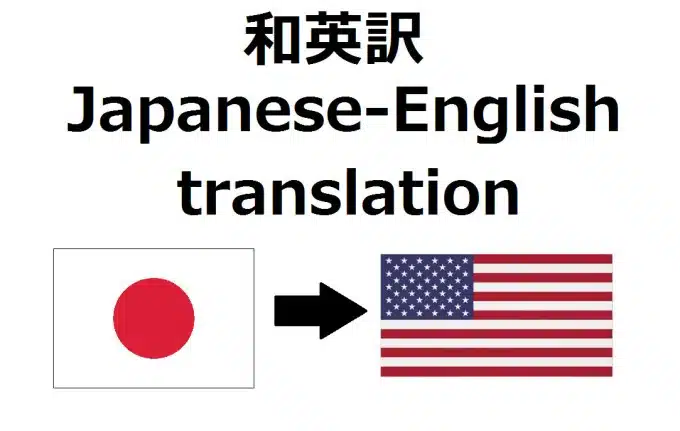 Using Google Translate:
The easiest and compatible thing to us is our smart phone. So most of us prefer google translator. But can Google Translator translate Japanese from image? Yes, you can translate any language text from an image in Google Translator. Google Translate is multilingual machine translation service. It can be used to translate either a single line text, a document or a whole website. It also provides a wide range of languages means it is available in 109 languages. You can translate either signs or any language without knowing the ABC of that language.
The only thing you need to have is the flawless internet connection, and then follow the given steps:
Search Google Translate in task bar.
Select the Japanese as input language.
Select the output language in which you want your result.
Click on the camera icon on the bottom right corner of input bar.
Then click the image or select the image that you want to be translated.
Now the translated text will be next to your eyes.
By using Google Translator, your text on the image can be translated to required language by just simply following the above steps. After following an easy procedure your perfect result will be in front of your eyes.
To conclude, allof the above websites are truly amazing sites by which you can get your translated text from Japanese language to your desired language either using Yandex Translate, using i2OCR or by using Google Translate from your smartphone. All of these methods are super easy, reliable and efficient.
We hope that your problem is solved and you are satisfied by our solutions. As our main goal is your satisfaction. If you have any related query then don't hesitate to ask.
Related posts