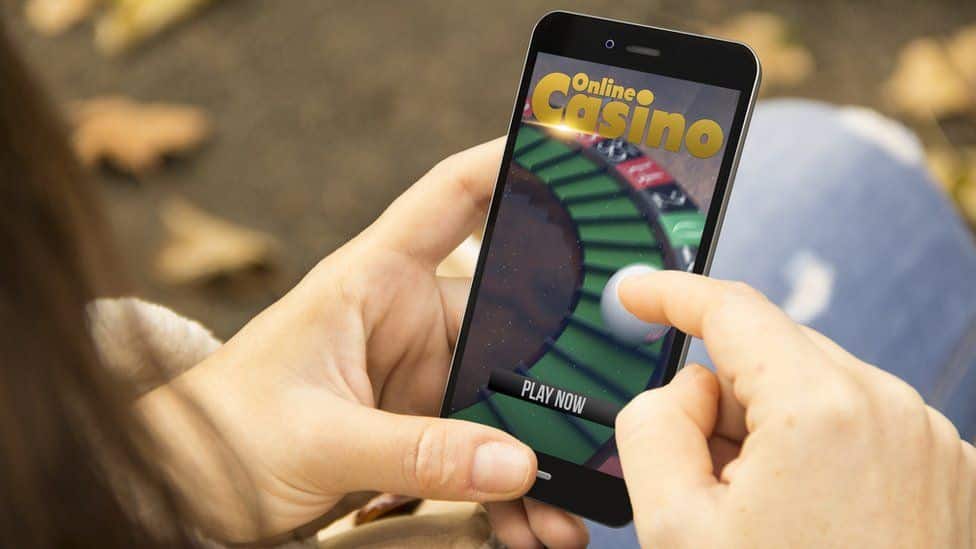 These days, there are new casinos every month. Some of them can be trusted, while others don't seem as trustworthy. How can you be sure that a casino app is legitimate in 2022?
Many casinos have the same features. They have neat websites, lots of games and bonuses. To identify a good mobile casino, you need to know the differences between great and bad games.
Whether you're new to the game or have a healthy experience in app casinos, you should consider the following things before downloading any casino app.
Business Partners
Rogue apps partner with unscrupulous gaming providers to scam unsuspecting gamblers. In such cases, the partnering members agree to share the profits. Before joining any casino, you should scrutinize its software providers to ensure they are trustworthy.
If you are not sure how to go about this, you can search the internet for some of the most renowned and reliable gaming software providers in the gambling scene.
These gaming software providers offer the latest RNG technology to keep the games genuinely random and fair. A mobile casino app that partners with unknown providers should raise a red flag.
Check the casino's Licensing Details
One of the clear indicators that a wagering site is legitimate is the availability of a license. Gaming casino apps must comply with their state's laws on operating betting sites, and holding a license is one. Each jurisdiction has a governing body that provides this document.
You can find out which licensing body operates within your region by searching online. Nevertheless, the most prominent gaming bodies that issue licenses to app casinos include Curacao eGaming, Kahnawake Gaming Commission, Malta Gaming Authority, and UK Gambling Commission.
Navigate to the application's landing page and scroll to the bottom to check if they have a logo of any local or international Gaming Board. And when you click on this icon, you should be redirected to the Gaming Commission's official website.
If any of these requirements are missing, you should consider finding a trustworthy gambling app. There are plenty of them, after all.
Evaluate Bonus Terms
If you want casino bonuses, you have to follow certain rules. For new members, the main requirement is to make a bonus. Most bonuses have rules, say wager requirements. This regulation dictates how soon players can withdraw their winnings from the casino.
Normally, gamblers have to spend their bonus amount several times as the casino dictates. Each gaming site provides varying wagering requirements. But on average, bettors are required to spend at least ten times or at most 40 times their first deposit before they withdraw.
In such cases, gamers can deposit a minimum of $10 or its equivalent before they can wager. You should worry if a casino asks for more than 40 times the bonus wagering requirement and increases the minimum deposit to a ridiculous cap. Such stipulations keep players in a cycle that doesn't bear fruit.
Players are forced to spend thousands of dollars before withdrawing any rewards, which is unfair.
Customer Service
The support team is the primary line of contact that gamblers find when they have gambling-related inquiries. Before setting an account on any casino app, you should find out if it has a functional support team.
Send an inquiry on any random betting-related issue and see if the members respond. Usually, the best providers offer customer support through live chatting, emails and phone contact.
Note how long it takes for them to respond to your problem so you have a rough idea of what you'll be working with if you choose to become the casino's member.
Successful businesses allocate enough resources to the support team to ensure they have the highest customer satisfaction rates. Poor customer support indicates that something's off.
Review the deposit and withdrawal options
Gamblers join mobile casino apps to have fun and get some cash. But without reliable deposit and withdrawal options, players can't enjoy their winnings. A casino should give its players multiple cashing-in and out methods.
Digital wallets, cheques, cryptocurrencies, debit, and credit cards are the most popular money-wiring options casino apps use. The most popular ones include Neteller, Skrill, PayPal, Visa, Maestro, Bitcoin, Ethereum, Terra Luna and Litecoin.
Additionally, other casinos offer local payment options for more effortless money transfers. Depending on your jurisdiction, you should access the most efficient and reliable payment options that allow you to deposit and cash out instantly.
Read reviews on the casino's services
One of the easiest ways to know if a casino app is reliable is to find out what other gamers have to say about it. Players constantly review casino apps and their services to help other gamblers have an easy time sourcing the best gaming sites.
Depending on where you downloaded the application form, you can check out the review section to see if punters have anything nice to say about the app's service. Sample as many comments as possible to help you gauge how well the casino is faring.
Take these comments seriously since they come from gamers who've had an experience with the gaming application. If the app has plenty of negative reviews, it is definite you shouldn't waste your money on it.
Watch out for outrageous terms and conditions
Players find themselves trapped in a betting site with unfair rules once they deposit their money. Such casinos give shocking regulations regarding almost all gambling experiences. One of these is unfair wagering requirements. Unfair app casinos pin high wagering requirements on the first deposit, making it challenging for gamblers to withdraw cash.
Ridiculously low withdrawal limits are also other conditions that some gamers face. Some casino apps give low cashing-out limits, making it hard for bettors to withdraw all their winnings in one go. The aim is to keep players in the same loop until they use up all their funds on the app.
Players should choose how much they deposit and withdraw from their casino account. Apps that dictate how much their members can cash in or out aren't trustworthy and in most cases, these sites give high deposit caps and low withdrawal availabilities.
Related posts