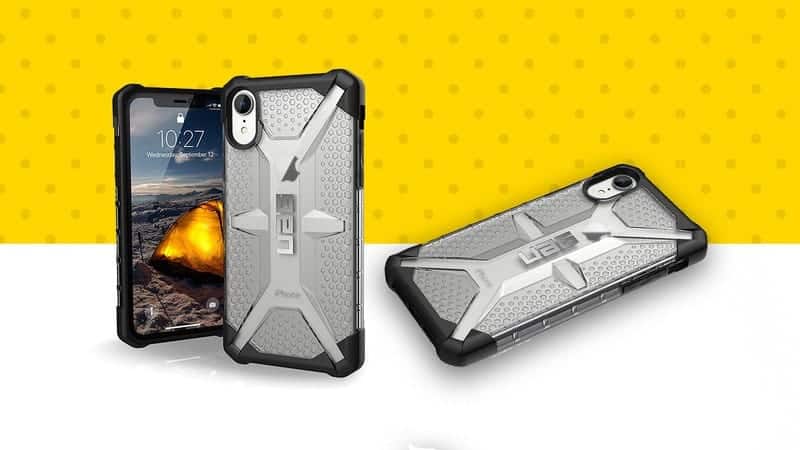 If you have spent money on purchasing a new smartphone you want to make sure that you protect it the best you can. There is always the chance that your phone will be damaged no matter what you do, but there are smartphone cases on the market that can help you protect your phone against damage if it is dropped accidentally, as well as protecting against the everyday scratches and scrapes it may sustain.
We're going to take a look at five of the toughest phone cases around, that can help protect your prized smartphone. Take a look at our tips and decide which is best suited to your needs.
Lander Phone Case
The Lander phone case is designed with lovers of the outdoors is mind. It is available for the iPhone  and Samsung Galaxy phones and has a slim and sleek design. The phone design features a raised bezel which offers increased protection for the screen. It also features textured edges which provide a better grip. The Lander phone case offers:
Also read:  Best Portable Travel Chargers for Apple Watch
Otterbox Defender Series
These iPhone covers provide three layers of protection which includes plugs to prevent dust from accumulating. The design features a rubber interior with a hard outer shell. There is a gap in the cover for the Apple logo to show through and you can customize your cover using a wide range of available colors. Otterbox Defender cases offers from Amazon:
Griffin Survivor Case
The Griffin Survivor iPhone  case looks rugged. It covers every part of the phone, including ports and buttons. This means the case is both water and dust proof. The case consists of four layers of protection and has been shown to protect phones during drops of up to six and a half feet. The Griffin Survivor Case offers on Amazon:
Ballistic Tough Jacket Maxx
Built to protect the Samsung Galaxy  this case features several layers of protection and a built in screen protector which can be easily replaced should it ever become scuffed. The design features "ballistic corners" which provide extra protection at the points where a phone often needs it most. The case is impact tested up to seven feet. The Ballistic Tough Jacket Maxx  offers here:
Verus Thor Active Case
This is another case that is designed to protect the Samsung Galaxy smartphones. It features several layers of protection with a rubberized surface which affords extra grip and makes the phone comfortable to hold. The case also has a holster grip which can be converted to a kickstand should you want to watch a movie on your phone while you are on the move. The Verus Thor Active Case offers from Amazon:
Also need to mention:
Pelican Shield Case
Urban Armor Gear Monarch Case
If you live an active lifestyle then it's worth investing in some proper protection for your phone. All of these cases can help provide that. Take a look at these suggestions and see which one is best suited to what you are looking for.
Related posts