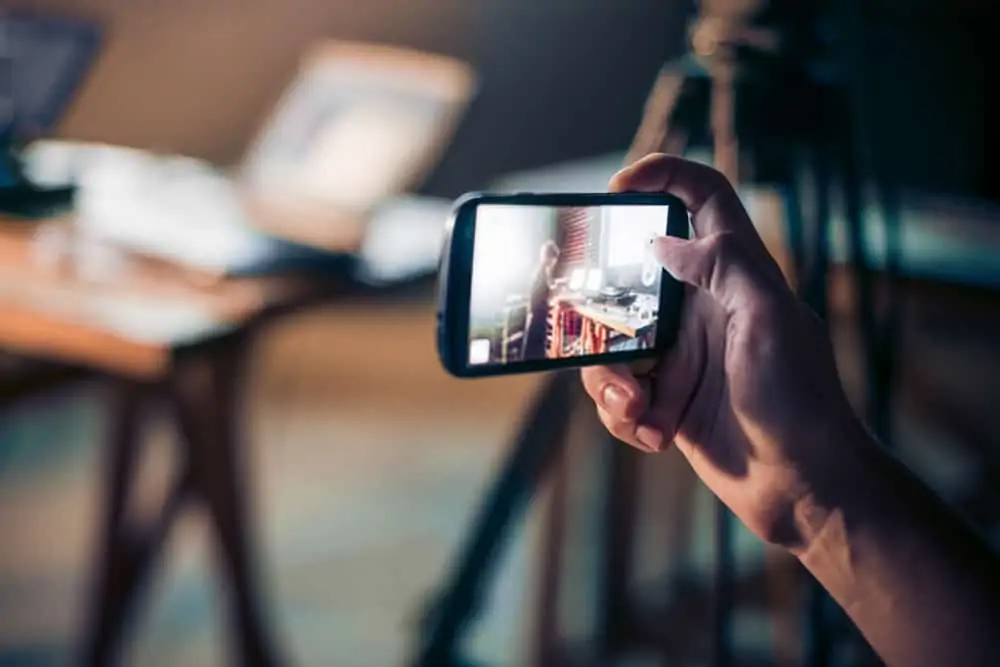 Instagram is a well-known marketing tool. Instagram's popularity has exploded in the last few years, far above anyone's predictions, and the demographics of its user base appeal to companies across all industries. Creating an Instagram account has become so popular, in fact, that there are over 100 million posts submitted every day.
Creativity on Instagram skyrocketed once the social media network began allowing users to submit videos as regular status updates. Despite this, videos are significantly underrepresented on Instagram relative to the overall amount of photographs.
In order to enhance your social media marketing efforts, you must understand easy Instagram video concepts. Let's learn more about the types of Instagram videos that you can deploy for promoting your business.
6 Instagram Video Ideas for Business Promotion
1. Product Overview Videos
Modern customers are well-informed. In the face of an onslaught of brand information, they focus on items that meet their specific demands. As a result, clients look for product reviews to confirm that your solution is capable of solving their issues before making a purchase choice.
Convincing your consumers to make product review videos for you is tricky, to say the least. A product overview, on the other hand, is simple to create — simply show your product in action.
Marketers and company owners are well-versed in the advantages of their products. As a result, showing your prospective consumers how to use your product and giving them compelling reasons to give it a try doesn't involve much work, expertise, or time.
2. Time-lapse Videos
Going behind the scenes with your consumers and showing a less polished (but more human) aspect of your company will help you create trust and cultivate a connection with them. It's natural that many companies don't share much of what goes on behind the scenes due to the possibility of having your ideas stolen if you expose too much.
Time-lapse movies come in handy here. Instead of devising a complex strategy to demonstrate your operations without disclosing too much, you may just speed up a fraction of what you do behind the scenes.
iPhone and Android smartphone cameras have built-in time-lapse features, making it simple to make these kinds of movies. With the aid of these movies, you may convey a procedure that is crucial to your business while also saving time and effort. Time-lapse videos may be left as-is or edited into something that moves quickly and effectively.
3. Stop-motion Videos
Photographs are said to speak a thousand words, so to speak. Stop-motion movies, on the other hand, are much more valuable. Video created from still pictures that, when stitched together, depict a narrative or guide the viewer through an easy procedure is known as a stop-motion video.
Stop-motion video allows you to convert a mundane incident into a memorable and entertaining experience that will keep viewers engaged until the very end when the secret is revealed.
This Instagram video concept also has the advantage of allowing you to arrange goods and props in a more intriguing manner than you might in a standard video or a single photograph. Your items may be shown in a fun atmosphere or the processes that go into them can be shown via stop-motion films.
4. Animated Videos
As a potent marketing tool, the animation is more than simply a way to amuse children. Customers are more likely to buy from you when you use animated movies to express your tales and engage them.
This video content concept is very simple to create. Even if you don't have an in-house designer, you can easily (and affordably) produce interesting movies using a range of animation creation tools available on the market.
An animated video may be fascinating and entertaining. Your brand message will be sent to your target audience as well as grab their attention. Just stick to the appropriate instagram video length for animated videos and you would be welcomed with massive levels of engagement.
5. UGC Videos
It might take a long time and a lot of work to develop video content unless you encourage your audience to do it for you. Did you know that user-generated content gets 10 times as many views as material produced by brands?
For companies, this implies that UGC films are a low-cost approach to demonstrate the popularity of their products. It's no surprise that even large companies with substantial video production budgets resort to their customers for user-generated content (UGC) videos.
Today, user-generated content (UGC) films assist companies of all sizes in disseminating information about their goods, building customer loyalty and trust, and saving money on marketing. If you want more user-generated content (UGC) videos, build a relationship with your audience and offer them a compelling incentive to create content for you.
6. Behind the Scenes Videos
In order to attract more consumers and keep one step ahead of your rivals, humanizing your brand is critical. It's a piece of cake if you have the BTS material handy. It also does not need the creation of high-quality material – simply take the followers behind the scenes.
Brands may reveal more about their beliefs and values and remain authentic by using behind-the-scenes videos. When this material becomes viral, it increases the number of consumers who share the company's beliefs and fosters a sense of trust among them.
Wrapping Up
Don't lose sight of the fact that engaging with your audience should always be your first focus when using Instagram advertisements, timeline videos, and stories. It takes patience and trust to build a devoted audience.
Even the most well-produced video won't succeed if it's all for self-promotional purposes. You're already ahead of the game if you can develop content that entertains or informs your audience while also touching on issues that are important to them.
Related posts