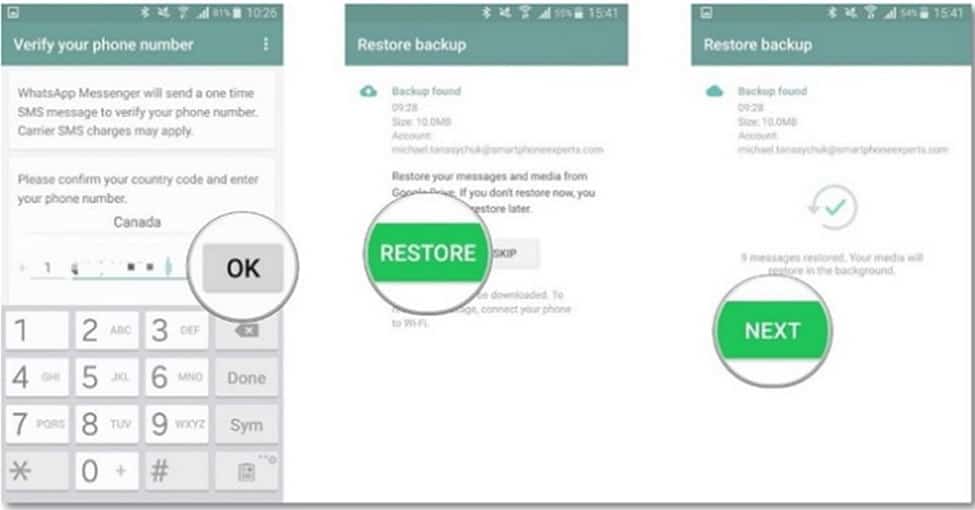 Do you have important official chats on WhatsApp but are about to change phones and want to backup WhatsApp?
It is a fact that, in a short space of time, WhatsApp has become an important application around the world. With the increase in the use of WhatsApp, the amount of data shared on the app has also grown. If you are about to change your phone, the backup of your WhatsApp data is necessary. Once your data is backed up, all you need is to find a tool to transfer WhatsApp to the new phone. Then everything is done.
In this article, I will tell you about the most authentic ways to create a backup. In the sections below, we will attempt to create simple instructions on how to restore WhatsApp backup without uninstalling them on Android or iPhone.
How to Restore a WhatsApp Backup on Android
Rest, we will talk about how we can restore a WhatsApp backup on Android.
According to WhatsApp guidelines, there are nearly two ways to restore data and "chat history" to the new phone. Local backup and Google Drive are the two options.
Restore WhatsApp Backup from Android Using Google Drive
If you want to do a WhatsApp backup through Google Drive, use the same Google account and phone number that you previously used to create a backup.
A step-by-step guide:
Reinstall WhatsApp:
After uninstalling WhatsApp, simply reinstall it on the new device from the same official platform.
Check the details.
After reinstallation, you need to open WhatsApp and check details like contact number, etc.
Start restoring
A message will appear in the main screen window. You need to just click on the "Restore" button. Then it will begin restoring Google Drive chats and media.
Continue with the following:

WhatsApp
The restoration process will take a few minutes to complete. After that, you need to tap on the Next button. Once the initialization is complete, the phone will display the chats.
Restore begins.
After the above steps are completed, WhatsApp will automatically start restoring your backup from Google Drive.
Use a local device to restore the WhatsApp backup.
To use the local backup function, you must first transfer media files to a new device using a file explorer, to a computer, or a hard drive through these simple steps.
Launch the File Manager application.
For local storage, you must have a file manager application. If you don't have one, install the application on your phone first.
Go to the device storage
Go to your device storage and click on WhatsApp. Then go to Databases or SD card> WhatsApp> Databases. It is the location where your backup was saved.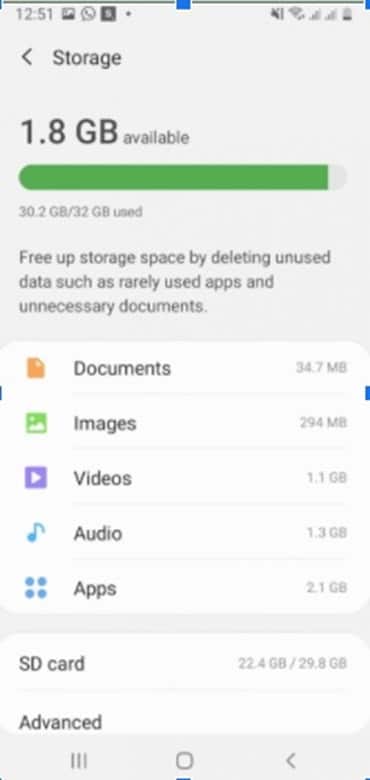 Reinstall WhatsApp
If you already have WhatsApp installed, simply uninstall and reinstall it through the Google Play Store.
Start to restore
Once you've finished reinstalling WhatsApp, simply verify your contact information, as you did during the Google Drive backup process. The app will determine whether backups are available in a matter of seconds. Click the "Restore" button and wait a few moments for all the recovered data from the save files to be restored.
Restore WhatsApp backup on iPhone
If you are an iPhone user, you can restore WhatsApp backup through iCloud.
Before you use it, you must be familiar with these points.
First, see that the iCloud backup already exists by visiting WhatsApp> settings> Chat> Chat backup
Check the performance of the latest backup, then uninstall and reinstall WhatsApp from the store.
Just follow the instructions after verifying the contact number.
Note: Please review the following points before restoring your chat through iCloud
A step-by-step guide
First, sign in to your Apple ID, go to iCloud, and activate the iCloud drive.
Remember, in this process, you should have enough space on both your iPhone and iCloud. It should be almost over twice.
You can't use another WhatsApp account; you must use the same phone number for restoration and backup.
So this was all about how you could restore your WhatsApp backup without uninstalling it from your iPhone and Android.
Conclusion: I created this post to guide you on how you can restore the Whatsapp backup without uninstalling it. The post was created for both iphone and android users. I created this post to guide you through how you can restore Whatsapp backup without uninstalling it. Pick the most efficient option that suits you best. These will all prove to be extremely useful.
Related posts