The opportunity to play a classic game is something never to pass up. Engaging in something you once loved as a child can bring back all the sweet memories of the good old days. Where you'd turn on your system that can play all retro games, slide in your favorite cartridge and play from dusk until dawn, and the only thing stopping you was the need for toilet breaks.
Just like you, all things age. The once reliable console has long since been gathering dust and in a unanimous decision, has been sold with its games. Now your chances to relive those moments are long gone. Don't fret though, with the current technology in our possession we can reach and grasp those moments once more, and let us tell you how.
Don't worry about the platform issues and whether you have AndroidOS or iOS. The instructions apply for whichever phone you have in possession, so you can always reminisce your younger days despite the phone you own.
Pick Your Favorite Game/s
From the plethora of classic games you want to play, of course, you'd have to pick the ones you want to download and play. It's all up to you if you wish to keep the games to play over and over. Or to play for a quick fix for your boredom. Popular games that's been housed on the NES, GameCube, Sega Genesis, Atari, and many more.
Also read:  Easy Way To Run Apple Apps on Android Device Using Cider APK(Opens in a new browser tab)
Every game you've always wanted to play as a child could have been all in one system. But due to your fixation on that one video game system, you could have forgotten about all of the other enjoyable retro games that were popular on all of the other consoles like the ones your childhood friend had.
You have to make sure that the games you want to play are available in the app store that your phone has. Otherwise, you can't play any of them. You have to choose which games you are willing to put effort into and have them take up a portion of your precious phone storage.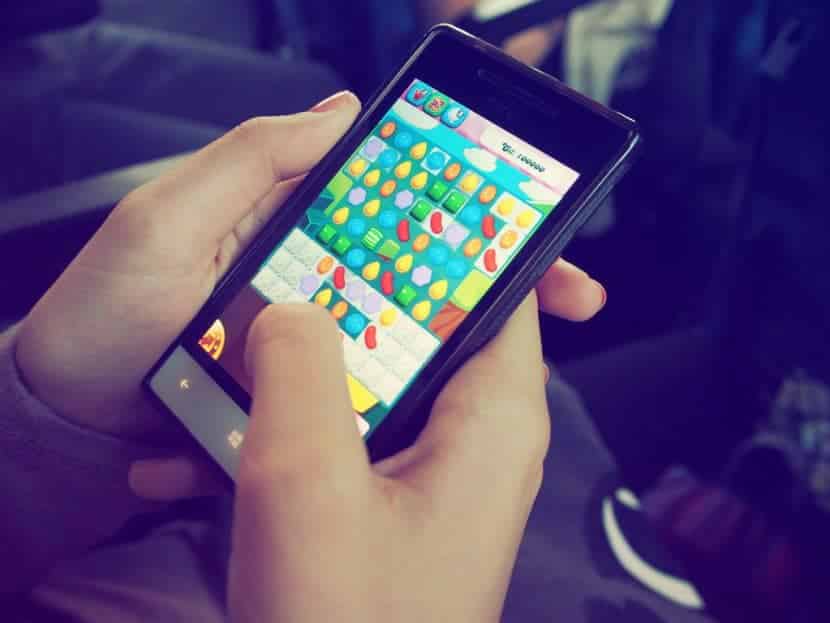 Download Your Games
Once you have your game(or games) in mind, time to search it up on your phone's app store. For the iPhone users, you are limited to whatever the Apple app store has to offer, although you can always look into jailbreaking your phone – which we do not recommend. However, the Apple app store is already in possession of many of the retro video games.
You can search up online for a sort-of black market app store where you can get some apps tweaked for free, so you don't have to go through the hassle of jailbreaking your phone. These app stores have an app that could emulate the controls that your handheld console used to have, so you can play your favorite Pokemon game just like you used to.
For the android users, you also have the choice of checking what Google play store has to offer in regards to the retro games. Unlike the iPhone users, you have the freedom of just searching the .apk files on google, and its a guarantee that you'll find what you're looking for. Its because you're not the first to have thought of wanting to play the classics.
Some of the games are already placed into that Gameboy-Esque emulator, so you're free to play whatever, whenever. Google play store has many emulators at hand, so you'll have a wider variety of games. Emulators like RetroArch and Snes9x EX+, they may already have a built-in game with the download, but it can scan your phone directory to get more games.
Also read:  Download PUBG MOBILE Apk
Play and Play More
The most crucial step of all. After you've done your research on how to download whatever you've wanted to play and everything you've download is all set and ready to be played. You're free to have at it. Play your games until your heart is content and until you can't play them anymore, or you have to phase back into reality because you have responsibilities.
Because you've already breezed past through the game you've played a million times, you now have the whole control sequence drilled into your muscle memory and etched into your mind. You now also have the choice of moving unto the next game to start fresh and for you to face new challenges.
Takeaway
Being in the 21st century, traveling back in time to play your favorite retro games has never been easier because almost everyone has access to the internet turning your phone into a video game system that can play all retro games without the cross-platform issues that everyone had when they wanted to share their number 1 game with everyone.
If you're one of those wizards when it comes to technology, you're probably already aware of how to get everything through jailbreaking your phone or downloading your cherished games online as .apk files.
Related posts