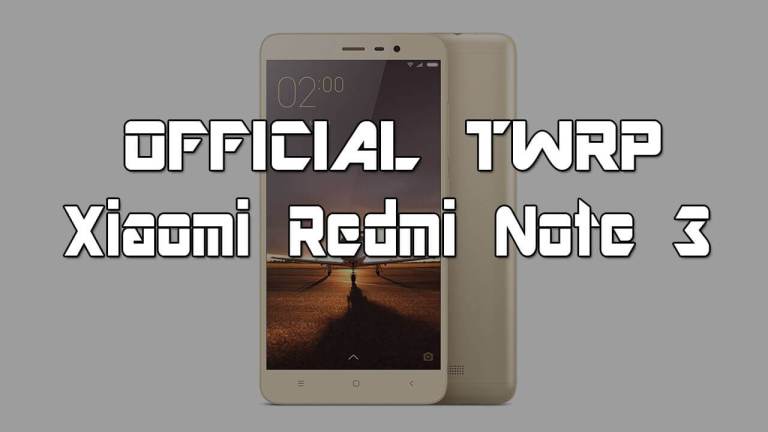 In this tutorial we will show you how to easy download and install TWRP  for Xiaomi Redmi Note 3 (Xiaomi Redmi 3). Finally, after a lot of wait the official TWRP has been made available for all Xiaomi Redmi 3 and Xiaomi Redmi Note 3 users. The TWRP recovery is really useful when flashing the zip file and rooting your device. In this post, we will be showing you how to install the official TWRP on your Redmi Note 3.
The process is fairly simple and once the official TWRP is installed, you will be able to get root access on your Xiaomi Redmi Note 3 by flashing few specific zip files.You will be needed to download and install few things first to be able to carry out the installation process.
For this job we need:
A Redmi Note 3 with unlocked bootloader
Download TWRP by going to this link and rename the file to TWRP.img.
Battery percentage should be more than 50%.
Download and install Official TWRP for Xiaomi Redmi 3 (note 3)

Installation:
After the TWRP file is downloaded and renamed, move it to the ADB folder which you created above.
Open the folder and then open the command terminal window. To do so, press shift + right click anywhere on the screen and select open command prompt here.
Now, boot your device in fastboot mode. To do so, turn off your device and the press volume down + power button simultaneously.
Now, connect your device to the PC using the USB cable.
Type the following command (C:\ADB>fastboot devices) to see whether your device is connected properly and is getting recognized by the computer. You will now see a number on the screen with fastboot.
Now, to flash TWRP recovery on your device just enter the following command
 fastboot flash recovery TWRP.img
Hurray! TWRP recovery has been successfully installed on your device.
Now, if you want to boot your TWRP screen, just enter the following command
 fastboot boot TWRP.img
Your device will automatically reboot into the recovery mode and the TWRP interface will be displayed.
If you have any question related to this post, feel free to leave that in the comment section below.
Related posts