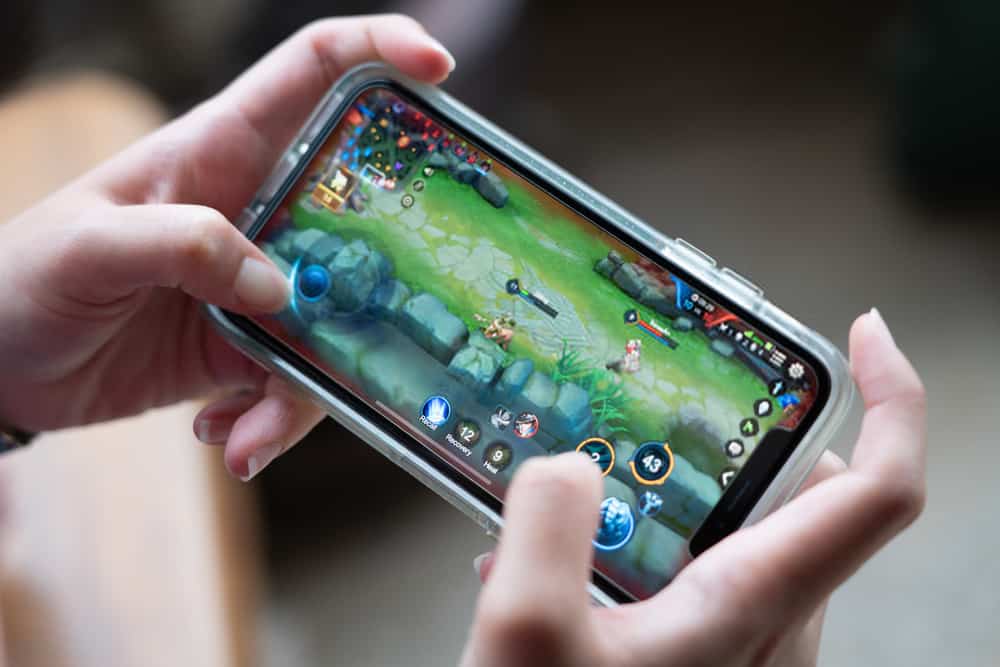 Playing games on mobile phones has become the new norm. In 2021, over 81% of all video gaming revenue came from mobile gaming, with only 34.1% coming from PCs. With the pandemic and the increased use of digitalisation, almost all of our routines transferred to our smartphones – gaming included.
When it comes to picking the right device that'll suit your tastes, it's important to take into consideration all your needs. If you are looking for a phone that is suitable for playing online casino games, you'll have to factor in several elements and features of the phone in question. Here are some of the main things to keep in mind when picking a phone for playing casino games.
Key Phone Characteristics for Mobile Gamers
The list of key features for gaming phones varies from player to player. What one player considers important does not necessarily have to apply to you – but some things are common for all punters.
The power that the gaming device has is crucial, regardless of the type of game you enjoy. The mobile device in question should have a strong processor, as well as enough RAM to play the games. Sure, you don't need storage to download games to your phones as you mostly play games via mobile browsers, but still – having the option to fit games onto your device is a good thing to have.
Here's a full list of key smartphone elements to look for when picking a gaming device:
Processor & storage
Cooling
Solid battery
Big screen, good resolution, and refresh rate
We'll discuss each item a bit more below.
Processor & Storage
Most players who enjoy online gambling games aren't looking for powerhouse devices. Casino games aren't necessarily downloadable, as you can play by just visiting sites via mobile browsers. Instant play games are great as they don't stress your phone as much, but this can all change if you decide to visit world-class live dealer casinos. Live games are played in real-time, and they include Full HD live streams from real gambling venues. These streams require fast processors, lots of RAM, and spectacular screens.
When it comes to processors, we recommend Snapdragon 800-series or even 700-series. If you are looking at phones with MediaTek Dimensity chips, check out Dimensity 1000 and 1200.
When considering RAM, don't go below 8 GB. Of course, anything above 8 GB is great as well.
Cooling
Before purchasing a smartphone, make sure it has a decent cooling system incorporated. This might not seem like an important issue, but every gamer knows that when you open the game, the phone quickly starts heating up. To avoid overheating the device, we recommend checking reviews of the phone online, with a special focus on user feedback.
The cooling mechanism depends on the device manufacturer, so inspecting the official website of the company producing the phone could be a good step as well.
Solid Battery
The one thing you don't ever want to happen is that your phone dies in the middle of the round. And as using one's phone during charging isn't exactly good for the device, you'll certainly have to find a phone with a good battery that lasts for hours. Apple devices are notorious for short battery life, but the thing with them is that they are great as long as you take proper care of the battery. For instance, don't charge it overnight, don't use it while it's charging, and turn off Wi-Fi and internet connections when you're not using the device. The same thing applies to Samsung, Huawei, and other companies whose phones run on Android.
In general, try not to go below a 4,500mAh battery when picking a device.
Big Screen, Good Resolution, and Refresh Rate
Modern smartphones have big screens. However, the size of the screen does not have to mean a lot if there's no solid resolution and a decent refresh rate.
Hence, when you go out to buy a mobile phone, you should look for a bigger screen with a high resolution, which will help you immerse in your games and truly enjoy what you're seeing on the screen.
Refresh rates are imperative for players who enjoy downloading video games to their phones. Nowadays, gaming phones are offering 90Hz and even 120Hz refresh rates, which is a big step up from the classic 60Hz devices.
Conclusion
Picking a phone, especially today when there's an overabundance of choices, is not an easy task. Furthermore, if you are picking a phone for a specific purpose such as playing casino games, the task is even more difficult as you have to include a variety of factors that are instrumental in your search.
Sure, you're not going to download the games to your device – but you will need a powerful device to support the cutting-edge technology behind modern gambling games.
Related posts