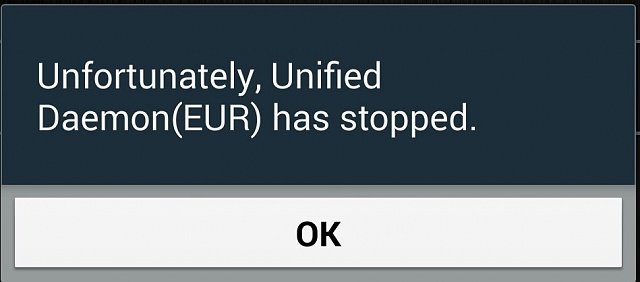 If you already searching what Unified Daemon is,  You should first need to know what the  Daemon means first. Only, after you will know about the Daemon we can understand about Unified Daemon. So first of all what is Deamon and how it's working on Android OS.
What is Daemon?
A daemon is a type of program that runs in the background on a computer, performing certain tasks or functions. The term "daemon" is derived from the Greek word "daimon," which means spirit or divine power. In the context of computing, a daemon is a long-running process that is not associated with any particular user session, and performs tasks or provides services to other programs or systems. The term "unified daemon" may refer to a single daemon program that performs multiple tasks or provides multiple services.
Deamon is nothing more than a program or App. This application runs on your smartphone to carry out its respective functions. Daemon runs in the OS background. The main function of the Daemon is to handle periodic service requests that various other applications have. It runs on its own and may be seen as someone who provides support to a number of different apps whose data need to be updated and upgraded with respect to the change in time as well as at times position.
To make it easier to understand, let us take the help of a simple example. Suppose you have a system running on the Windows OS. Now, normally you will have a number of widgets like Weather forecast, Everyday news app, Temperature bar and other such widgets or apps which need to provide you services at certain duration. Behind all these apps the program that runs in the background and manages all the proper working may be known as the DAEMON program.
Also read: Pandora apk download 2019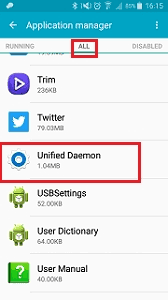 What is unified daemon
Mainly unified daemon common found on Samsung devices. Unified Daemon process is a simple and friendly application for the Weather, the Stocks and the News App. And the data may be using by the other apps too like  Alarm, Camera, S-Planner Desk Clock and more. The more cities in the weather apps and more entries in the stock app, means more requests. And your device may be a little bit lagged.
Unified Daemon(EUR) can case you some things:
Use too much battery
Slow down your device
Extreme data usage
Also read: SuperSU: Installation Guide – SU Binary Occupied – fix
Unified Daemon app cannot be uninstalled but it can be disabled. So we need make sure what this is not happening to your mobile. So need to follow these steps. You can Completely disable unified daemon:
For this you need to go to your device Settings page.
Under Settings Tab, go down and click on 'Application manager'.
Now under application manager, go to the 'ALL' section and click on 'Unified Daemon'.
Select and click on the 'Disable' button to halt the Unified Daemon program to run in the background.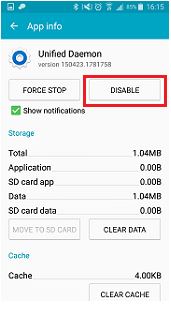 Please note that disabling the Unified Daemon app may affect other apps which depend on the program. Such as Weather, Calendar , News.
That's it now your Samsung phone should work faster and fine and if you like you can always turn unified daemon back.
Related posts