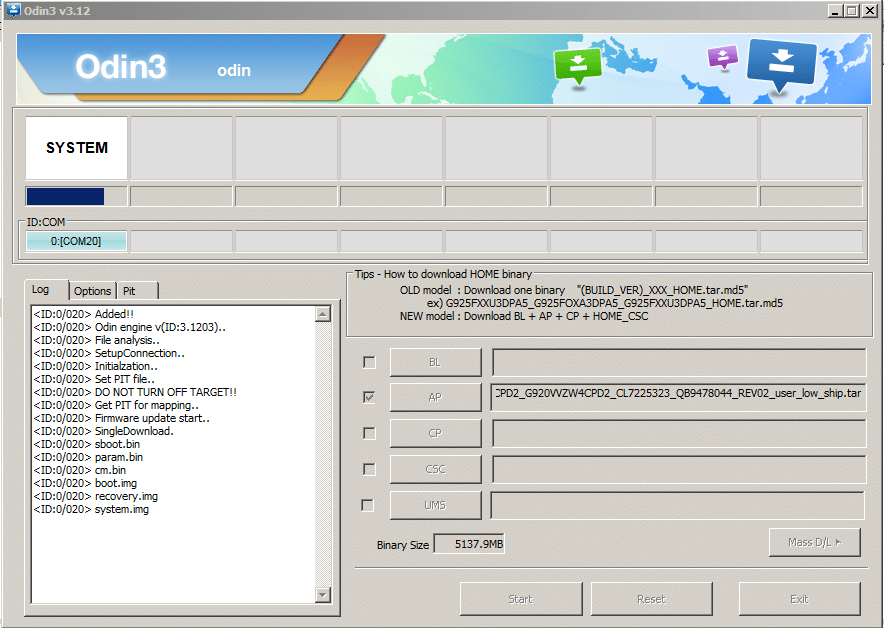 Odin 3.12.3 has been released and is now available for download. This latest Odin version is the most feature packed and stable version. Here you can download Odin 3.12.3 for PC for free and install it on your computer to tweak your Android mobile and tablet. This latest version works with Samsung Galaxy Note 7 as well as older Galaxy devices. We have given links for both MAC and Windows PC version of Odin 3.12.3 for PC. Android is an open source operating system which allows users to make changes to its functionality in order to customize it according to their personal preferences. With Odin for PC you can flash custom recoveries, kernels, ROMs, install stock and custom firmware and root your Android devices. Odin is an essential tool that allows your device to connect with PC Windows and Mac for customization purposes. You can use Odin 3.12.3 on Windows 10, Windows 7, Windows 8/8.1 , XP, Vista and Mac OS X/macOS Sierra, it works without any issues on all these PC operating systems. Odin is a must have if you want to flash Samsung Galaxy Smartphone.
Previous version of Odin i.e. v3.11.1 has some errors, especially when you tries to flash files and images on Samsung Galaxy S7 and Galaxy S7 Edge smartphones. As soon as you hit the Start button on Odin to flash these devices, it showed the error message. In Odin 3.12.3 all those bugs have been fixed along with new performance improvements. This latest version supports all new Galaxy devices. Odin is the most popular flashing tool for Samsung Galaxy phones.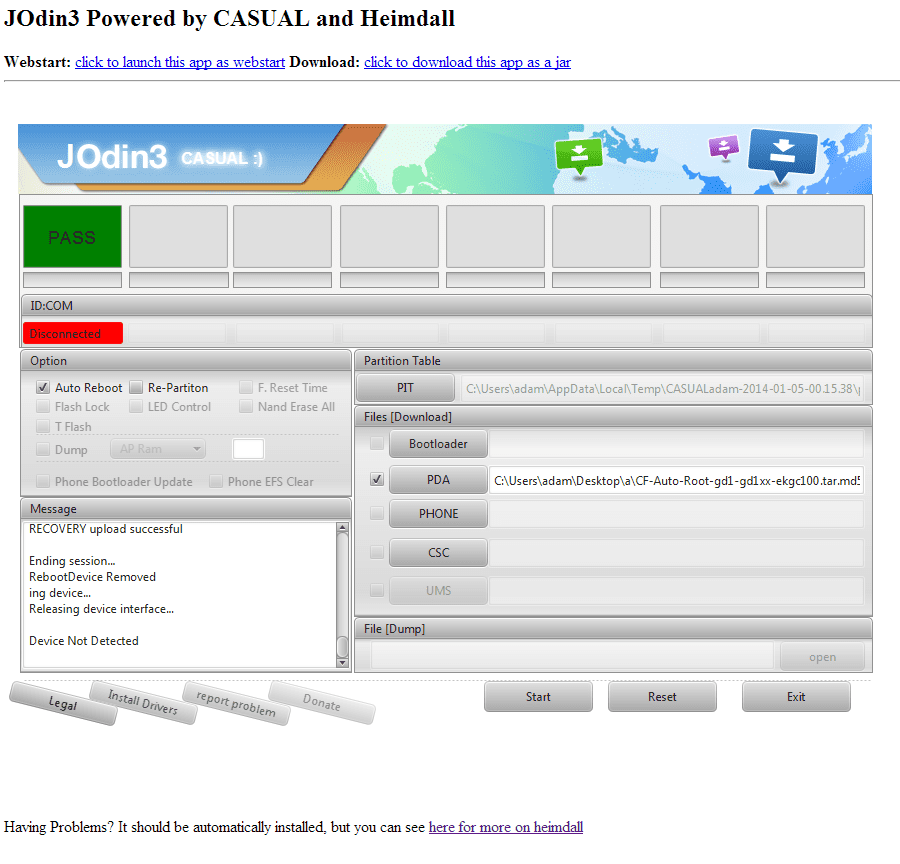 Here we have provided fully working download links of Odin 3.12.3 for PC Windows and Odin 3.12.3 for MAC desktop and laptop computers. See instructions below to download and properly install Odin 3.12.3 version on your PC.
Download Odin 3.12.3 for PC Windows & MAC
Click on the links below to download Odin latest version on your PC including Windows PC (32-bit or 64-bit) and MAC (iMac or Macbook). After downloading, unzip the installer file and launch it on computer. Follow on-screen setup instructions as prompted to successfully install Odin 3.12.3 flashing tool on PC.
Download Odin 3.12.3 for PC Windows | Download Odin 3.12.3 for MAC

That's All. You can connect your Samsung Galaxy device with PC Windows or MAC and use latest Odin 3.12.3 features to tweak your device with advanced tools.
Related posts