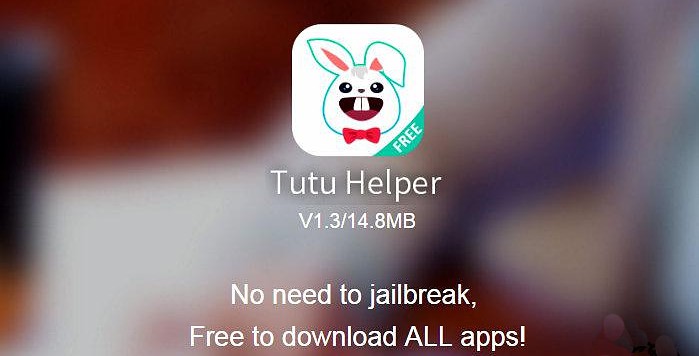 With jailbreaking at what seems to be a standstill right now, so many users are missing Cydia, missing being able to modify their iOS devices and download their favorite paid games and apps for free. While we wait, we have an excellent alternative to Cydia; it's called TutuApp VIP Installer and it gives you all the best that Cydia has to offer, along with the very best of what is on the iOS store, all for free and without a jailbreak.



You won't find TutuApp VIP in the iOS app store; instead you will need to use another app called TutuApp Helper to install the configuration profile to your device. Read on for the steps needed to use TutuApp Helper:
Download TutuApp Helper
From your iPhone or iPad, launch Safari browser. This won't work with any other browser so don't waste time trying
Now go to the TutuApp Helper link
An information page about TutuApp Helper will open; look for the link that says Install Directly to iOS device and click on it – this is what installs the configuration profile to the device
Wait for your settings app to open and then click Install; if requested, type your passcode in
Safari will open; tap the link on the page for Install TutuApp
A confirmation message will appear; tap Install
Settings will open again, tap Install > Next
Tap Install in the next page and then Done
Wait for the TutuApp installation to finish and then you can start using i
Fixing TutuApp Errors
TutuApp Errors are not something that happen too often but there have been reports of a couple of common errors showing up on occasion. These are both very easy to solve and you can find all the guidance you need right here:
Profile Installation Error – click on the linked article to find information about the error and how to fix it



Will you have a go at using TutuApp VIP Installer ? Let us know how you get on using TutuApp Helper and whether you think this is a decent alternative to Cydia for now. For the latest news and jailbreak updates, follow us on Facebook.
Related posts