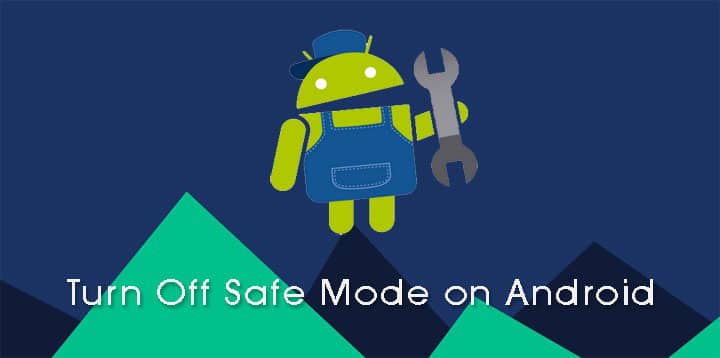 Safe mode is the best tool Android developers made, Safe mode can help you to track down the causes of problems you may have with your android device. When you boot your phone into Safe mode, it doesn't run any third-party apps installed on your device. If your smartphone has been overheating, suffering battery drain, or otherwise not performing properly — yet it doesn't exhibit these issues while in Safe mode — then you know that an app you've installed is the culprit. And while the process for booting your phone in Safe mode varies between different Android devices, getting out of Safe mode is always the same.  Here's how to do it correctly.
Enter Safe Mode on Android
Method 1:
Press and hold your phone's power button for a few seconds until Android prompts you to turn off your phone—just as you would normally do to power it down. Next, tap and hold Power off for a few seconds until your phone asks you to confirm that you want to enter safe mode. Tap OK, and your phone will restart into safe mode.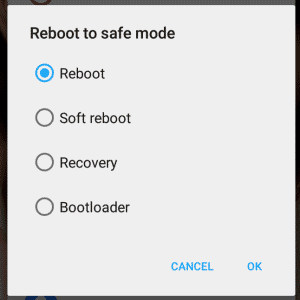 Method 2:
If you're running on an older version of Android device, the first method might not work for you. Instead, try the below method for good chances to get into safe mode.
Power off your device.
Power it on again and when you see the boot logo, press and hold the volume up button until you see the Safe Mode watermark on the lower left-hand side of the display.
If you couldn't boot into safe mode still, try by pressing either Volume Down or Menu button. The key combination depends on the device make and model, so you should go with trail and error method.
Turn Off Safe Mode on Android
Sometimes, a simple reboot from Safe Mode is sufficient to get out of it. But if you are stuck in safe mode and the reboot didn't work out for you, follow the below steps to turn off safe mode on Android.
Method 1:
Power off your device.
Power it on again and when you see the boot logo, press and hold the Volume Down and Power buttons at the same time.
If this doesn't workout, try using the Volume Up button along with Power button to get out of the Safe mode.
Method 2:
Power off your device.
Remove the battery from the device and wait for a couple of minutes before you re-insert the battery.
It usually takes a couple of minutes for any residual charges to settle down. So, be patient for a few minutes before you insert the battery.
Now, try powering ON the device.
Ideally, you should be out of Safe Mode by now. But if you're still stuck in Safe Mode, opt for a full factory reset as a last resort.
Related posts